Bella Brides knows that your wedding day is one of the most important days in your life.
As the bride, all eyes are on you. As the photos capture every moment, you would want to look your best and we want to help you on this aspect.
Bella Brides offers one of the best bride hair and makeup styling services for the brides of Brisbane and nearby cities.
Because we are constantly updated with the latest hair and makeup techniques in the industry, we offer both traditional and modern hairstyles and makeup.
Our team of dedicated stylists has decades of experience in the industry and recognition from leading wedding publications and award-giving bodies.
Why Choose Bella Brides?
With all the hair and makeup services available, why should you choose Bella Brides over another bridal hair stylist and makeup artist?
For the brides of Brisbane, here are a few reasons you should choose Bella Brides.
We are tried and tested, one of the longest running bridal hair and makeup businesses.
We take pride in our years of professional experience.
We are trusted not only by our clients but also by publications and award-winning bodies in the industry.
We are in-the-know when it comes to the latest techniques. Our team continuously seeks learning when it comes to the latest techniques in the art of hairstyling and makeup.
We offer competitive rates. We exert the best effort in our work, offering you quality services you cannot find elsewhere. We offer value for your money.
We understand you. We know how important your wedding day is. Like you, we want you to look your best, which is why we do our best to give brides hair and makeup that take everyone else's breath away.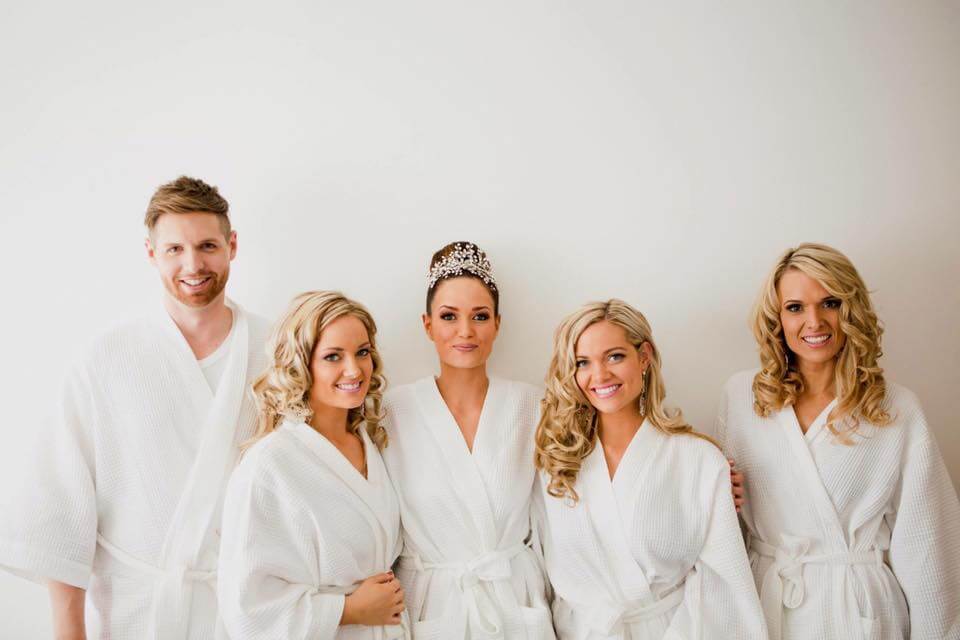 At Bella Brides you will only ever get members of our own fantastic team.
When you contact Bella Brides you will be dealing directly with the proprietor (Lucie) or Tracey the head Makeup artist, not a secretary, a booking clerk or an outsourced call centre.
When you email Bella Brides you will receive a reply from a real person as soon as possible.
We don't send automated replies and we don't send generic emails that just have your name inserted, every reply is personal and human.
For extra peace of mind and to be secure in the knowledge that you will have the exclusive service of Bella Brides for your wedding day, take a look at our Platinum Package.