WEDDING CHAPEL
Macarthur Park Wedding Chapel has been lovingly restored and is set amongst beautiful gardens and natural Australian bushland.
This 96 year old non-denominational, air conditioned Chapel provides a beautiful setting for weddings with the ambience of an authentic country chapel from yesteryear. We provide all inclusive packages incorporating decorations and staff.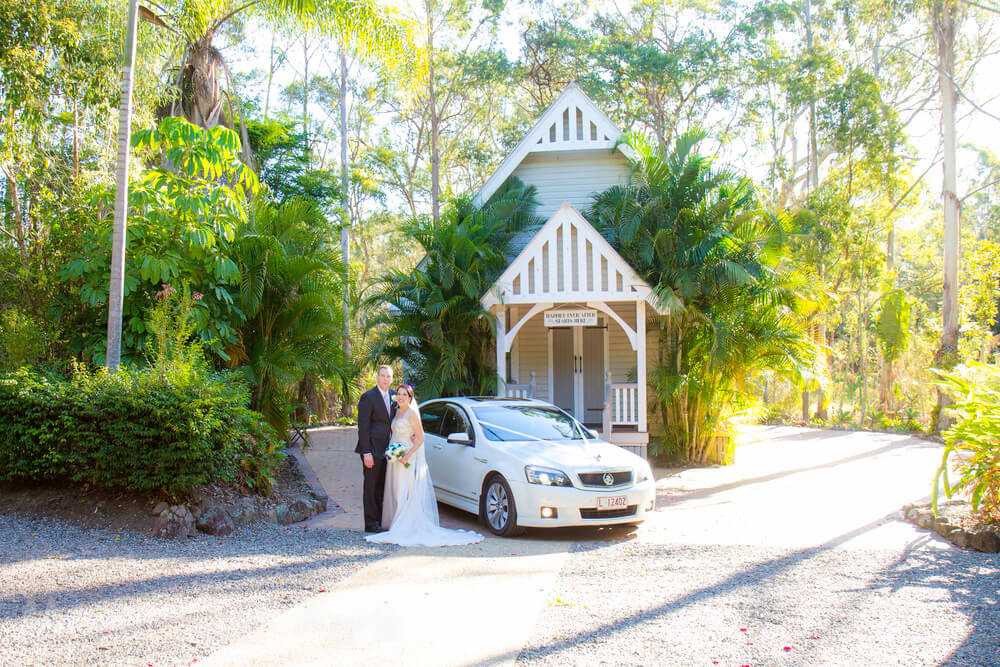 The Chapel is fully decorated with:
100 year old pews adorned with elegant white bows with seating for approx 60 -70 guests with standing room at the back if required.
A rich red carpet length for the aisle
Registry signing table at the front of the Chapel decorated with skirting and a Battenberg lace tablecloth and 100 year old timber chairs for signing
Two large floor Candelabras with white tealight candles along with candlelit wall scones.
Two topiary trees with white bows at the front of the chapel.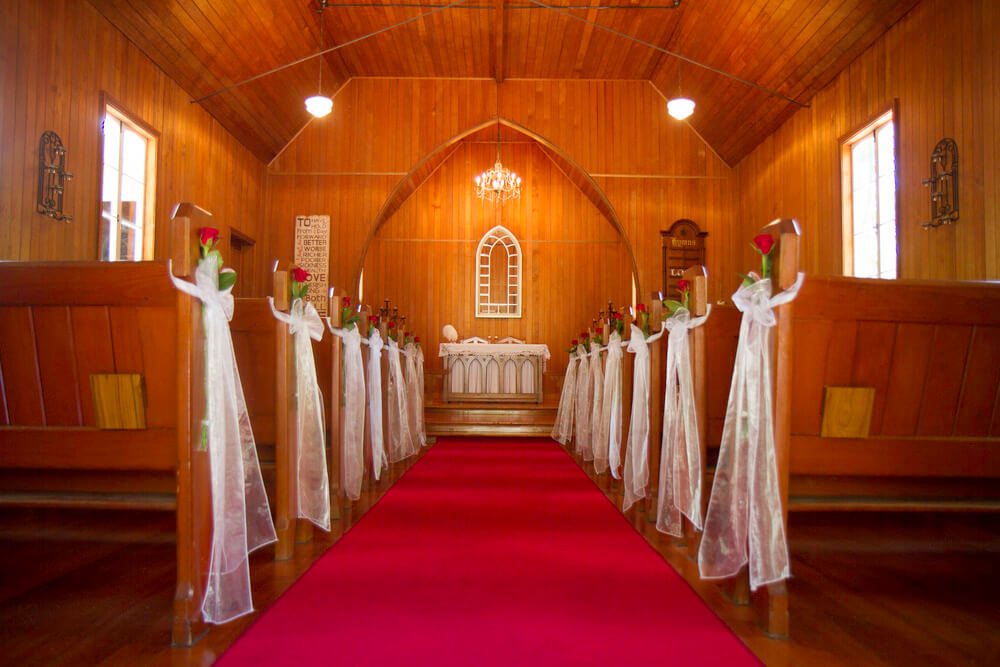 GARDEN WEDDINGS
The outdoor weddings are held on the Pier and decked area overlooking the lagoon covered with water lilies and featuring a large fountain.
Various gum trees including Paperbarks line the perimeter of the lagoon providing the perfect scenic backdrop for your open air wedding.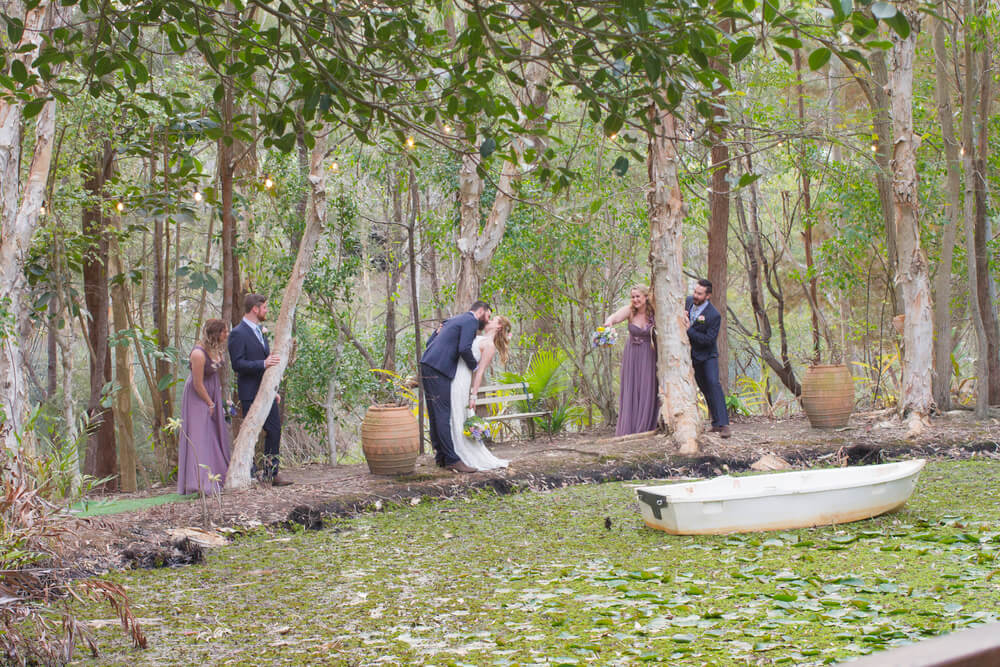 Macarthur Park Gardens offers you an affordable picturesque true Australian setting where you can experience nature at its finest for your perfect day.
Our staff prides itself on providing a beautiful, unique wedding venue.
We are able to offer you a personalised service with attention to detail because we are proud of what we do best.
A high standard of friendly professional service will make your day a truly memorable experience.