For as much as the diamond engagement ring is a relatively new tradition for engagements, a reciprocal present for men is an even newer practice. As the wedding industry grows to champion a groom's style down the aisle, the idea of finding a sophisticated and luxurious wedding watch that's worn for a lifetime (just like her diamond ring), grows too.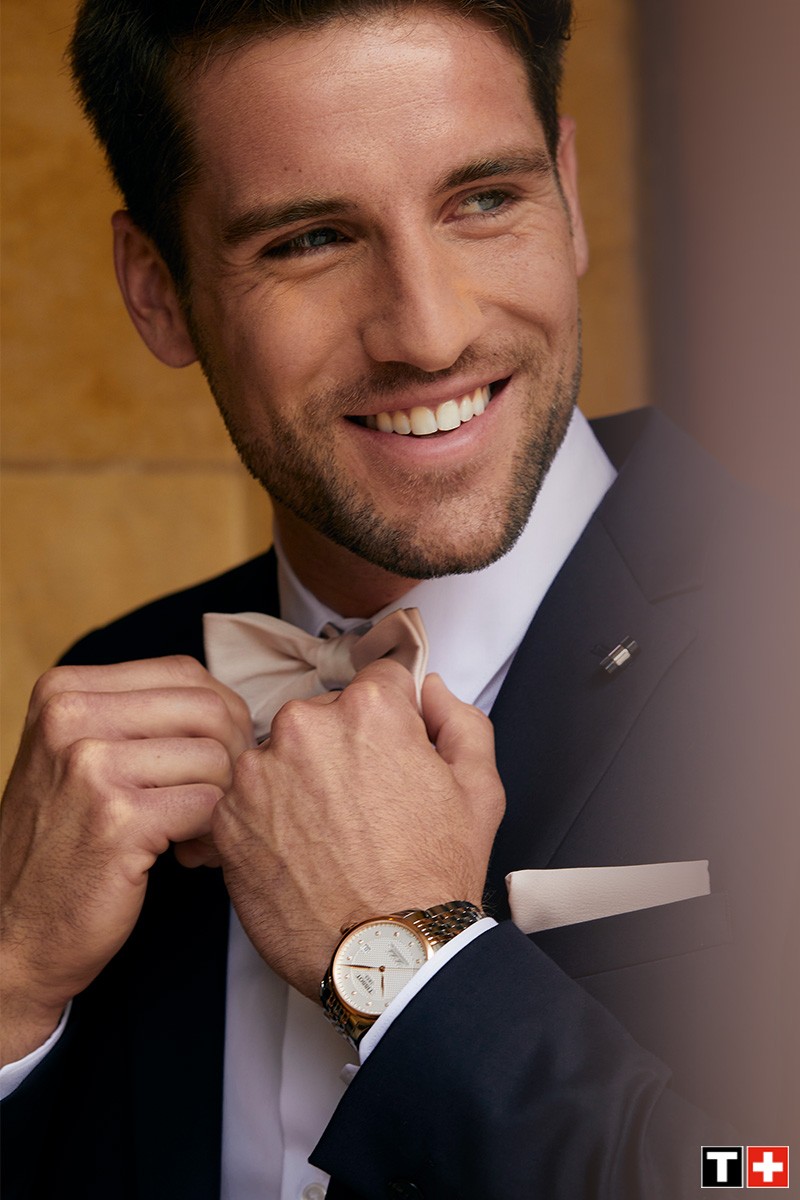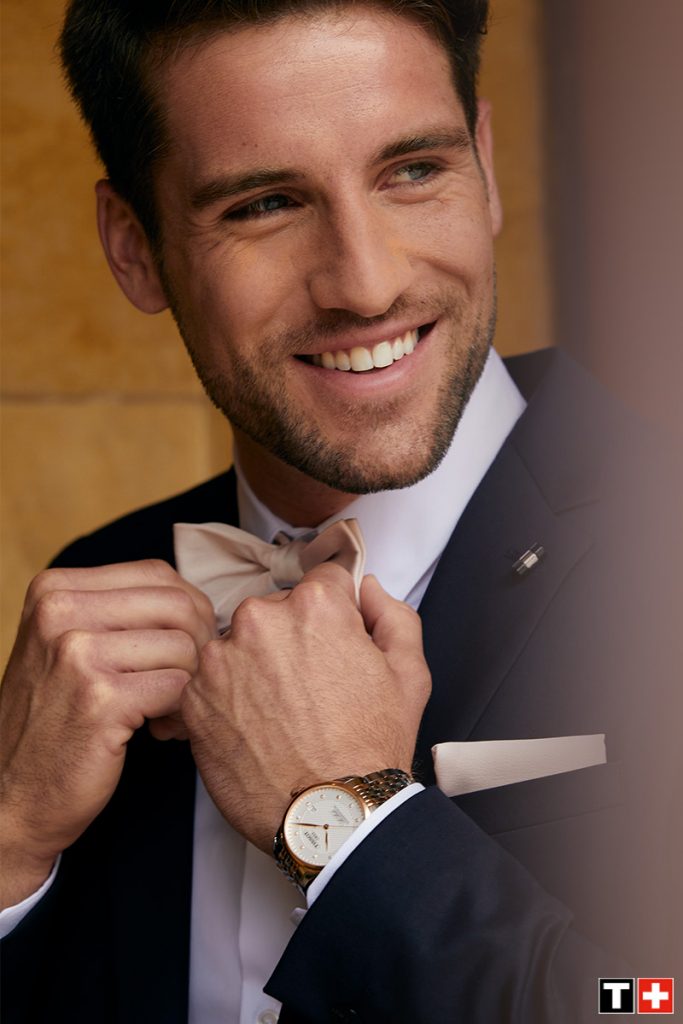 Tissot has been a leading watch designer since 1853. Swiss-made, Tissot uses their focus on craftsmanship and innovation to continuously maintain leadership in watch design and style. The style experts at Tissot have curated some of their best watches to inspire and complement the biggest wedding trends we'll be seeing this year.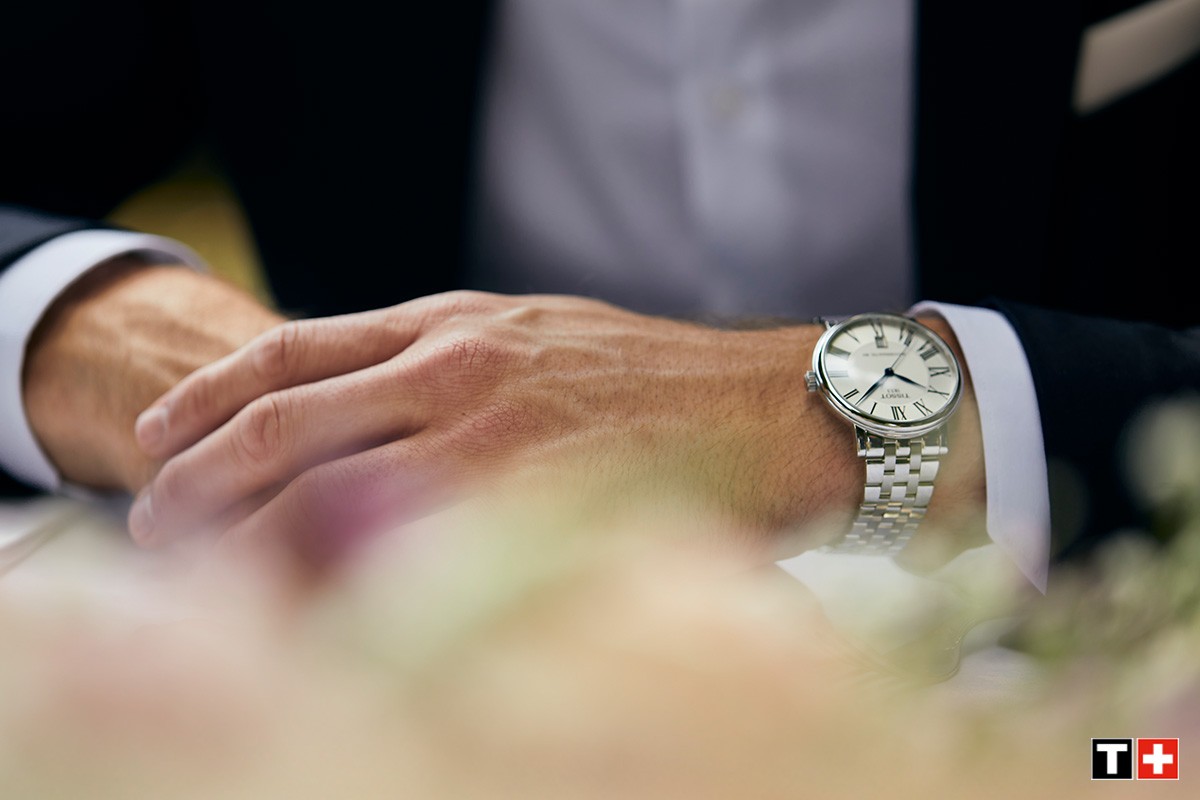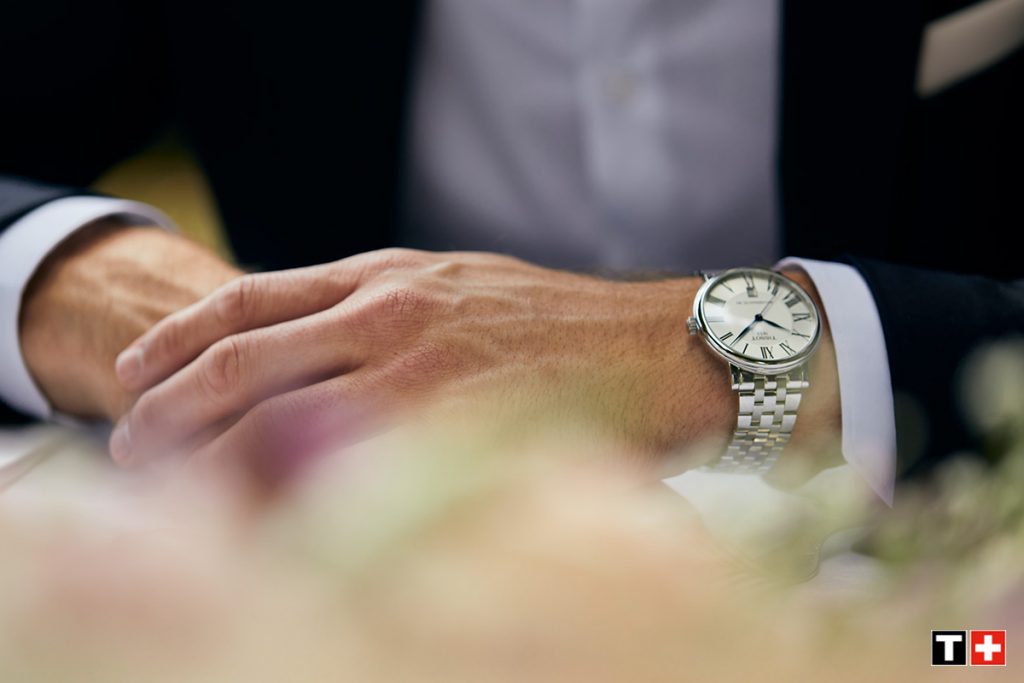 1. Sustainability
If you're attending a wedding in 2020, prepare to see thoughtful environmental options scattered throughout the event. Eco-friendly weddings have grown from strength to strength as more couples become environmentally conscious, and wedding vendors continue to offer more affordable, sustainable packages. Reuse and repurpose are the commandments for zero-waste events. Second-hand style, vintage rings and donations in lieu of guest favours are all thoughtful ways to host a sustainable wedding.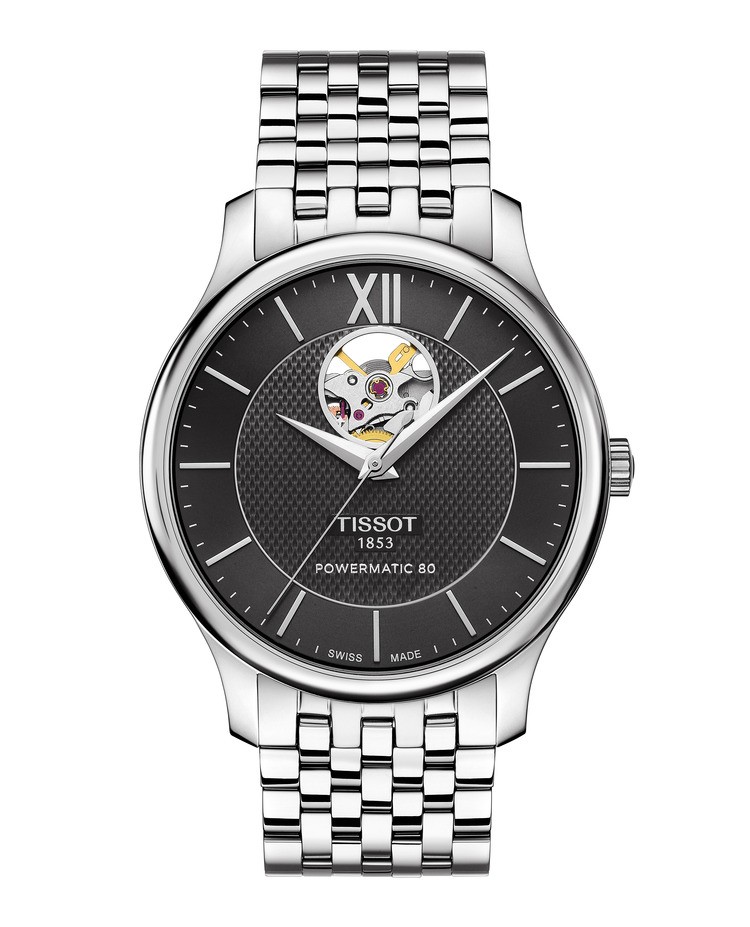 With a longevity approach, Tissot suggests a watch from their Powermatic 80 collection, technology that powers the watch by the energy of the person who wears it. The Tissot Tradition Powermatic 80 Open Heart boasts 80 hours of power reserve, with wrist movement enabling the mechanism to keep running. The sapphire crystal screen gives it an incredibly powerful scratch resistance, promising endless hours of precision with sustainable good looks.
RRP: $1,125 Shop Here
2. Micro Weddings
Unless you were able to score your wedding date pre-coronavirus, you've likely had to significantly adjust the scale – and guestlist – for your day. There's no guarantee when we'll be able to return unlimited sized gatherings, so in the meantime couples and vendors are adjusting expectations to create more intimate functions. Scaled down guest lists and venues will manifest more high-quality spending for personal, minimalist touches.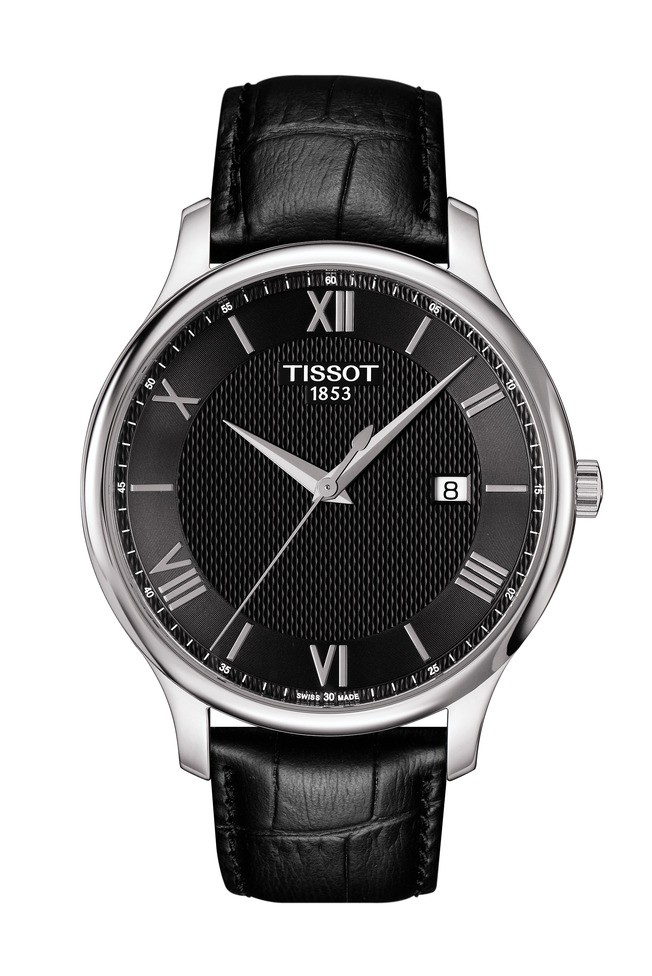 Minimalist doesn't mean cheap or simple. Tissot sees their Tissot Tradition as the perfect fit between wedding statement and continued everyday use. The cool minimalism of the sleek, clean face can be worn for the most dressed up and dressed down occasions. It's classic and timeless, and leaves room for experimentation with the band and groom's cufflinks.
RRP: $450 Shop Here
3. Colours and Pattern Play
For 2020, we've already moved away from the all-white weddings by heralding colourful palettes and rich texture-play. The result is a refreshing and welcome revival of lively invitations, tabletops and bridalwear. Take license to complement a neutral color scheme with bright pops of colour and bold pieces, bringing a balanced and cohesive look to your wedding theme.
Colour is the new neutral. Blue has been making a particularly strong appearance after Pantone's 2020 Colour of the Year, "Classic Blue" had been making waves when paired with the neutral earth tones.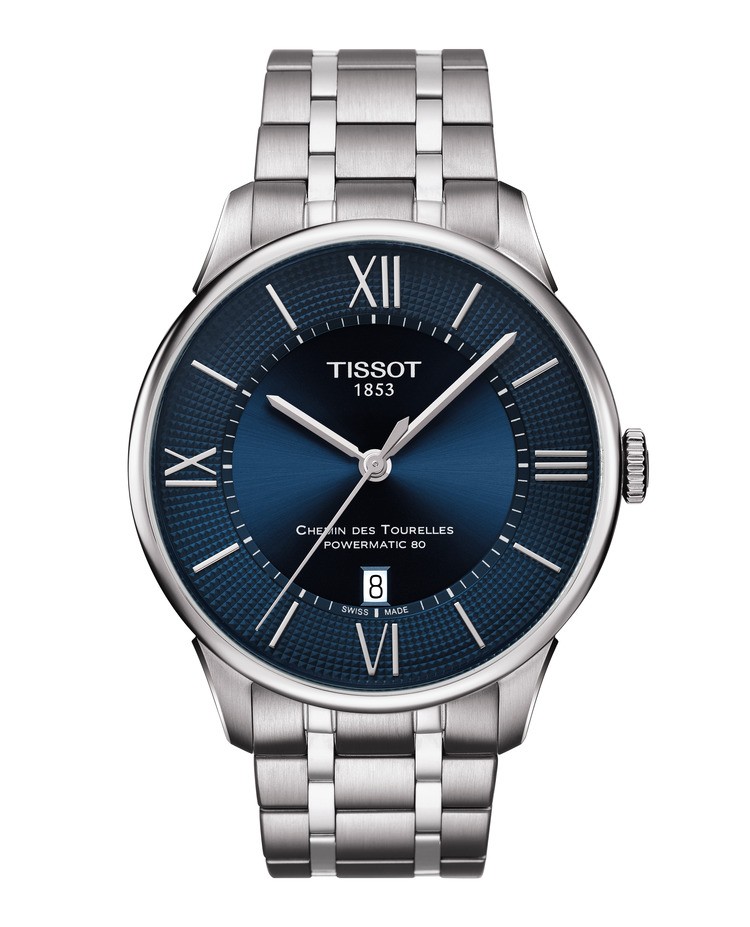 On a steel bracelet, the strong textured blue face of the Tissot Gentleman Powermatic 80 Silicium makes a classic and luxurious addition with relaxed cuffs and a neutral, linen suit.
RRP: $1,225 Shop Here
4. Making it your own
In a year when weddings were almost completely off the cards, couples are seeking to make their nuptials more about them and less about adhering to typical norms. Millennials are leading this trend by favouring venues and styles that show far less glam and luxury than they do their personality and individualism. Choosing friends or family members to host the ceremony has been one way to infuse more personal meaning, as well as choosing less traditional bridal gowns paired with eclectic and individualised bridesmaid looks.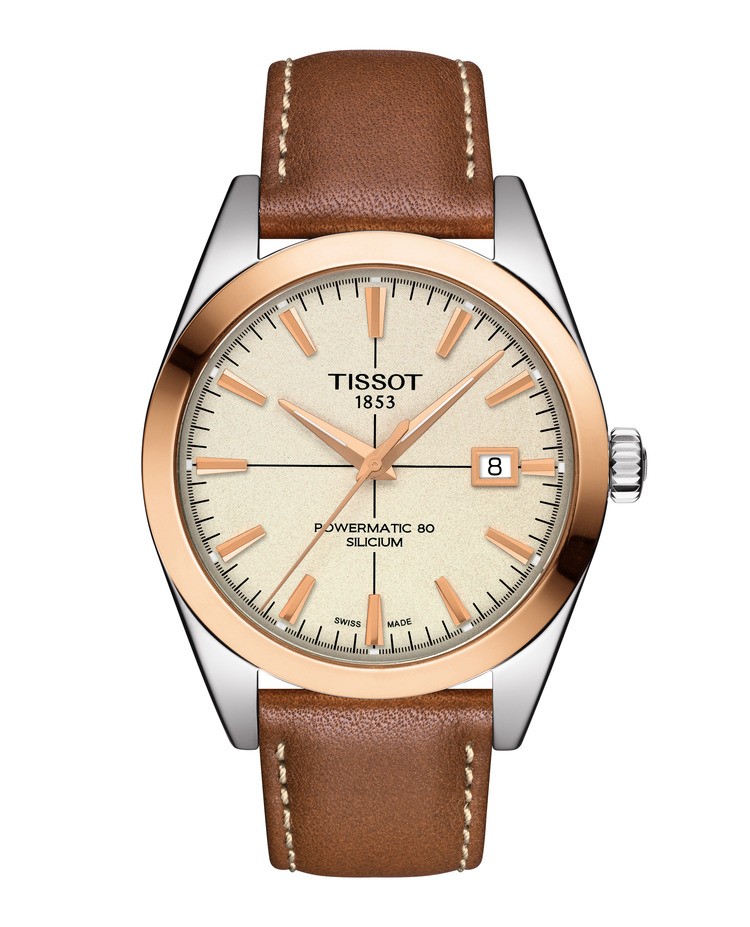 The Tissot Gentleman Powermatic 80 Silicium Solid 18K Gold Bezel acknowledges a thoughtful point of difference to a groom's ensemble with its strong curved horns endowed with a leather strap. It's an inspired choice when turned over to admire the see-through case back exposing the automatic movement within.
RRP: $2,025 Shop Here
You can check out this curation of watches, as well as the rest of the Tissot range, in store or online at tissotwatches.com/en-au.