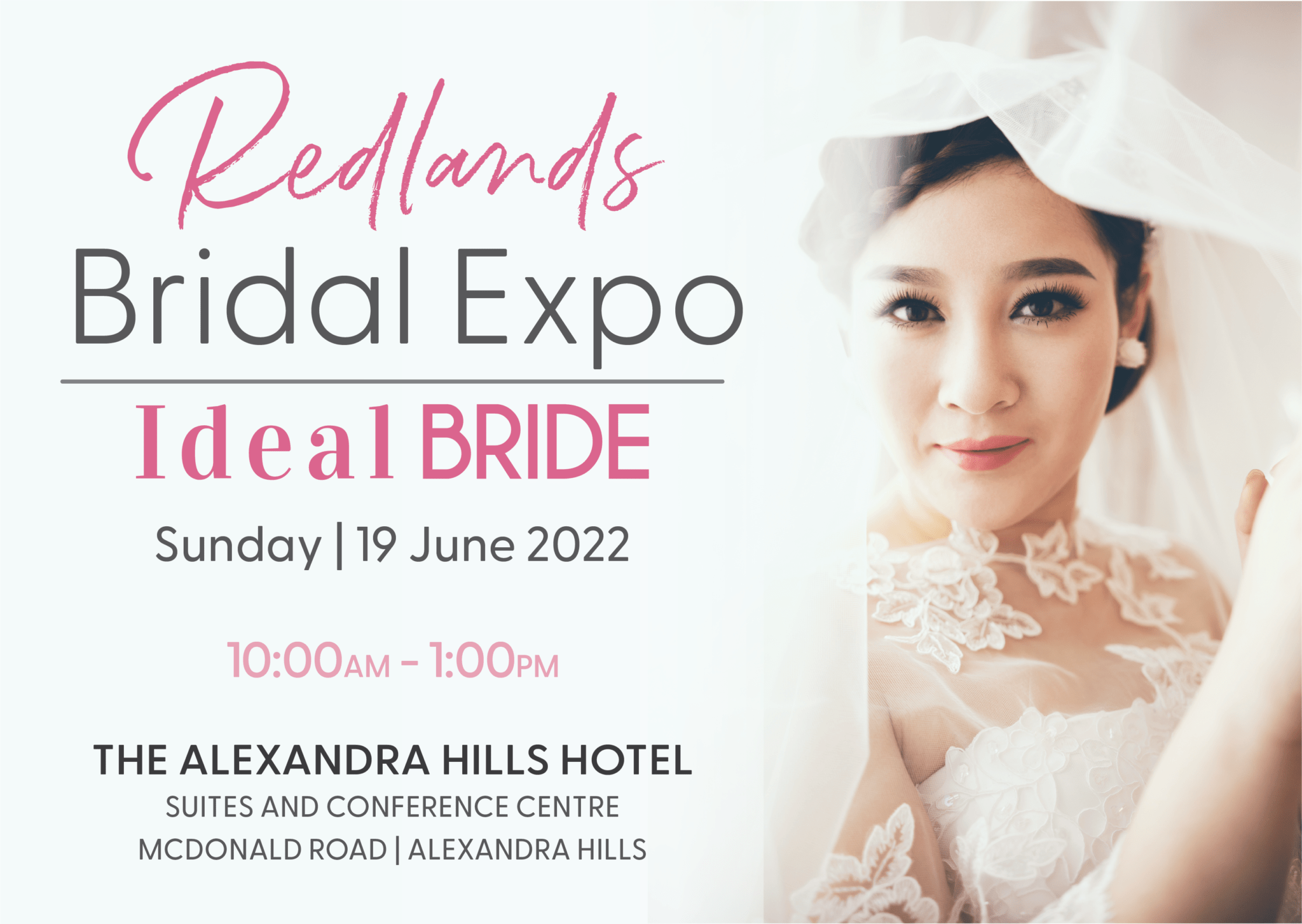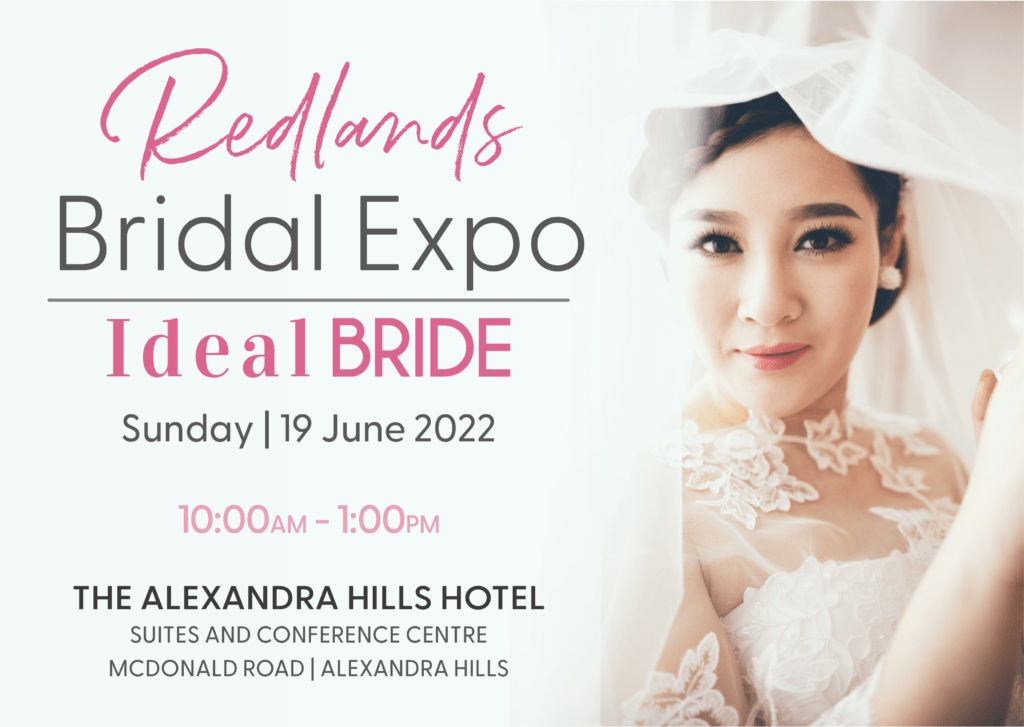 Redlands Wedding Expo
We will be holding our next amazing Redlands Wedding Expo at….
Featuring some of Queensland's best and most sought after wedding professionals, our expos make it easy to plan your special day!
Date: Sunday 19th June 2022
Time: 10:00am to 1:00pm
Location: Alexandra Hills Hotel – Suites and Conference Centre
Entry: $5 Per Person (At the Door on Online)
** Children under 16 FREE **
EARLY BIRD TICKETS ON SALE NOW!
Join our Facebook Event to stay up to date!
COVID-19 Key Health Message:
Stay at home if unwell or have a cough, fever, sore throat, fatigue or shortness of breath.
Seek assistance if becoming unwell during the event (locate security, event officials or first aid).
Maintain physical distancing requirements.
You will be asked to complete a COVID-19 Check In Form on entry of Expo.
Bring your Fiancé, Bridesmaids and family to help make the decisions & enjoy the day together….
FREE parking!
Our amazing wedding expo will feature everything you need to plan your perfect day, with friendly and experienced wedding industry professionals all under the one roof….
Everyone WELCOME!
For more information contact Ideal Bride:
0417 735 497
Visit our Facebook page for all the latest news!
Why you should attend our upcoming Redlands Wedding Expo.
It will make planning your wedding easy!
Talk with some of Qld's best wedding professionals all under the one roof.
Bring your partner, bridesmaids, friend and family along too, they can help you bring your dreams to life.
At an Ideal Bride wedding expo they are full of wonderful professionals – enjoy the live entertainment and on the day giveaways.
Face to face communication allows your potential wedding suppliers to fully capture the vision for your big day, meaning they can best deliver to your expectations.