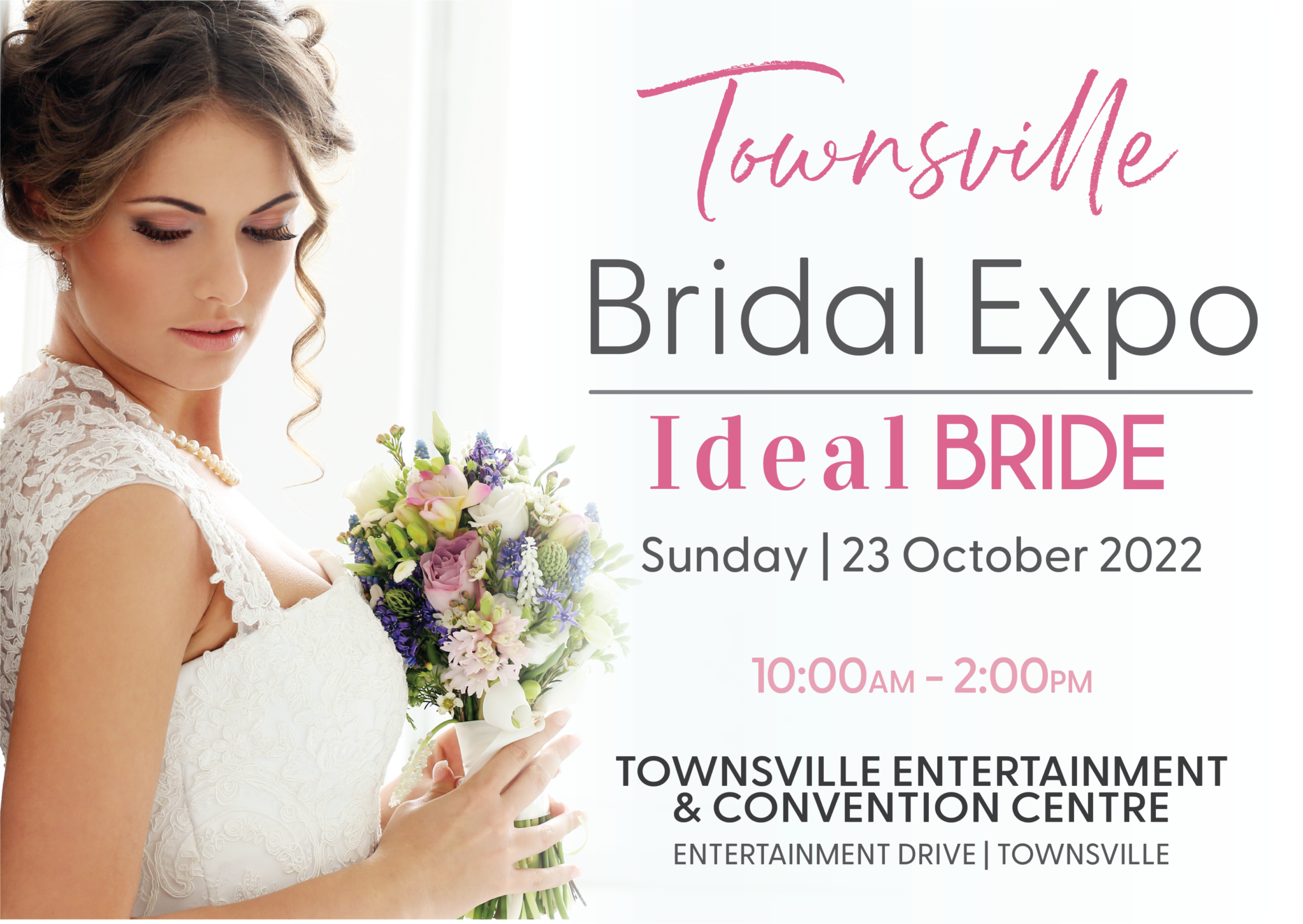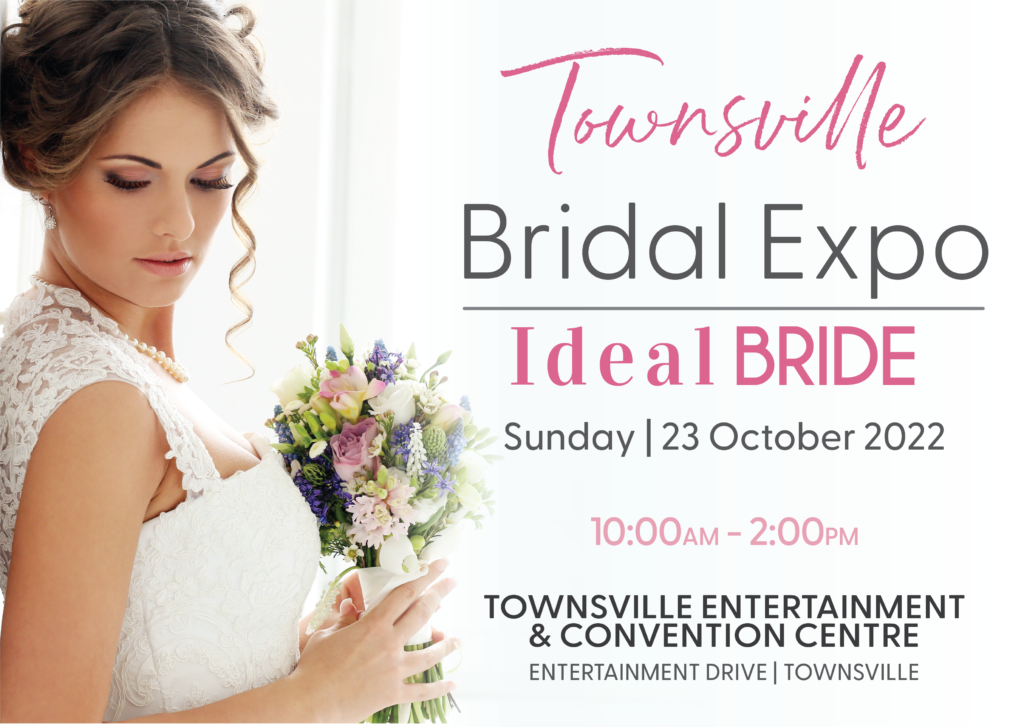 Townsville Wedding Expo
We will be holding our next amazing Townsville Wedding Expo at the Townsville Entertainment & Convention Centre
Featuring some of Queensland's best and most sought after wedding professionals, our expos make it easy to plan your special day!
Date: Sunday 23rd October 2022
Time: 10:00am to 2:00pm
Location: Townsville Entertainment and Convention Centre – Entertainment Drive, Townsville, 4810
Entry: $10 Per Person (at the door or online now)
(The Timeslot option is for arrival time only – you can stay as long as you like)
** Children under 16 FREE **
Fashion Parade Time: 12.30pm
Join our Facebook Event to stay up to date!
Bring your Fiancé, Bridesmaids and family to help make the decisions & enjoy the day together….
FREE parking!
Our amazing wedding expo will feature everything you need to plan your perfect day, with friendly and experienced wedding industry professionals all under the one roof….
Everyone WELCOME!
For more information contact Ideal Bride:
3821 0188 or 0417 735 497
Visit our Facebook page for all the latest news!
Be sure to watch our 2019 Townsville Highlight Video below – filmed by the very talented JC Filmz!
Ideal Bride – Expo Advice… 💍
Choosing the perfect outfit…
When attending an Ideal Bride Wedding Expo, it is very important to wear something comfy and non-constricting.
It can be a long day – so it is probably not the best idea to wear heels!
Wedding Expo's are super exciting and it is YOUR time to shine!
Notebook…
When attending an Ideal Bride Wedding Expo, it is always beneficial to bring a pen and notebook with you! This will allow you to take notes when talking to the wedding vendors.

If you book a company for your Wedding when attending an Ideal Bride Wedding Expo, it is a good idea to write down their contact details, as well as taking their business card, to ensure you don't lose their details.
Email…
Create a specific wedding email address so that all your wedding information is in one place.
This is such a great idea, as it will ensure all your Wedding related pieces of information are sent to and kept in the one convenient location!
It's free to setup another email so why wouldn't you?
No need to sift through a million emails to find your wedding things.
Make it cute like – mrandmrsstafford@ or jenandstandswedding@ or weddingofthecentury@.
Have fun with it!
Sign up forms…
THIS WILL BE THE GREATEST THING YOU EVER DO!!!
Print and cut out your details including:
* Your name, Email, Phone number and Wedding Date *
Most vendors will have draws and competitions at their stands so instead of writing your details out multiple times, you can just use these pre-filled out entry forms!!!
GENIUS RIGHT!!!!
This will save your hand and your sanity.
Visit our Facebook page for all the latest news!