Thank you to our guest contributor Stella Green Thompson for sharing this wonderful article…….
Graphic designer and lifestyle blogger..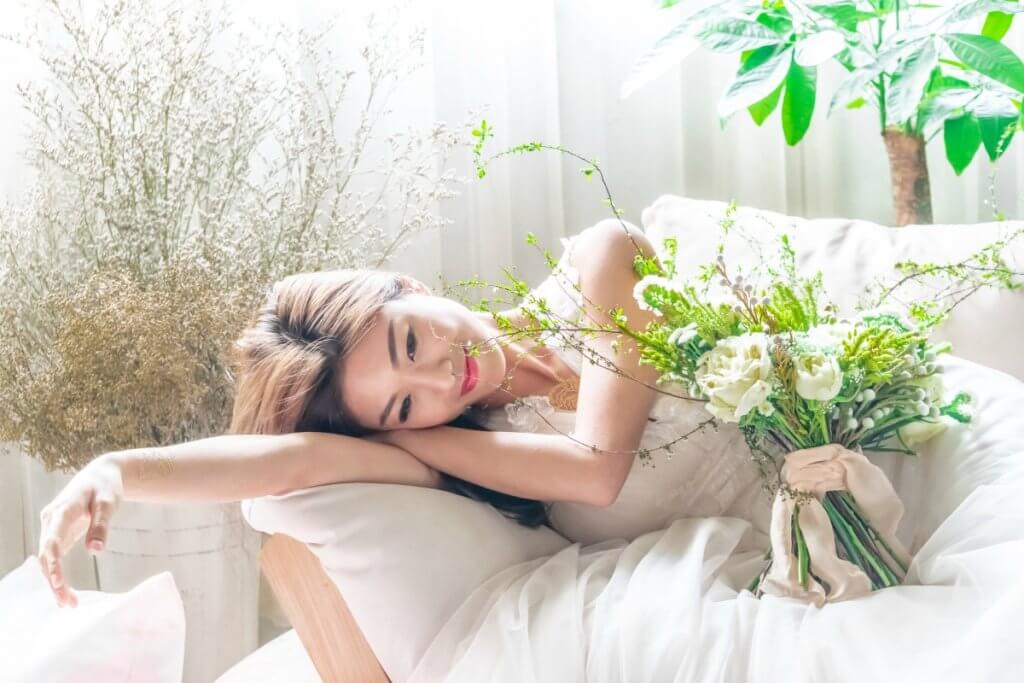 We are all witness of this day and age that simple, small and delicate details can make a huge impact. Minimalist trends have succumbed all spheres in fashion.
From coats, shoes, to gorgeous elegant bridal gowns and everlasting sleek jewelry.
The bride who strives for pinpointing her unique minimalist style on her wedding day will opt for wearing classical, but contemporary minimalist jewelry and totally rock it.
The focus is on the lush details and flabbergasting designs because even the minimalist pieces of jewelry can make every bride stand out.
The following jewelry pieces will undoubtedly do that.
1. Hair accessories..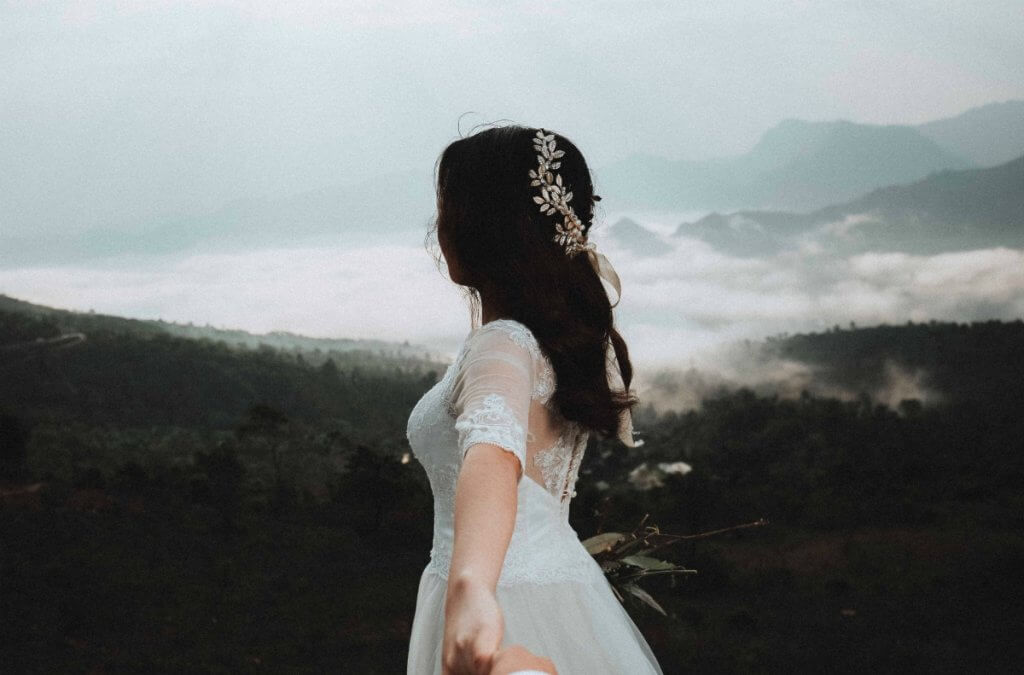 Picking out the hair accessory for your wedding day can be as exciting as picking out the bridal gown and shoes.
Bridal hair accessories represent the bride's authenticity and outstanding simplicity, and above they can look absolutely riveting even if they fall into the minimalistic category.
The hairstyle you choose for the wedding day may determine your minimalist hair accessory.
However, a bride who wants to show off her ingenuity and elegance will do an updo hairstyle and wear hair comb with dazzling crystals, or a glimmering handmade headband embellished with lace and pearls.
Small, but glamorous headband with freshwater pearls will exude purity and nobility in every bride.
Furthermore, we cannot forget about the hidden minimalistic gems, also known as hairpins.
Hairpins and combs are a perfect way to symbolize this unique trend.
2. The precious stones..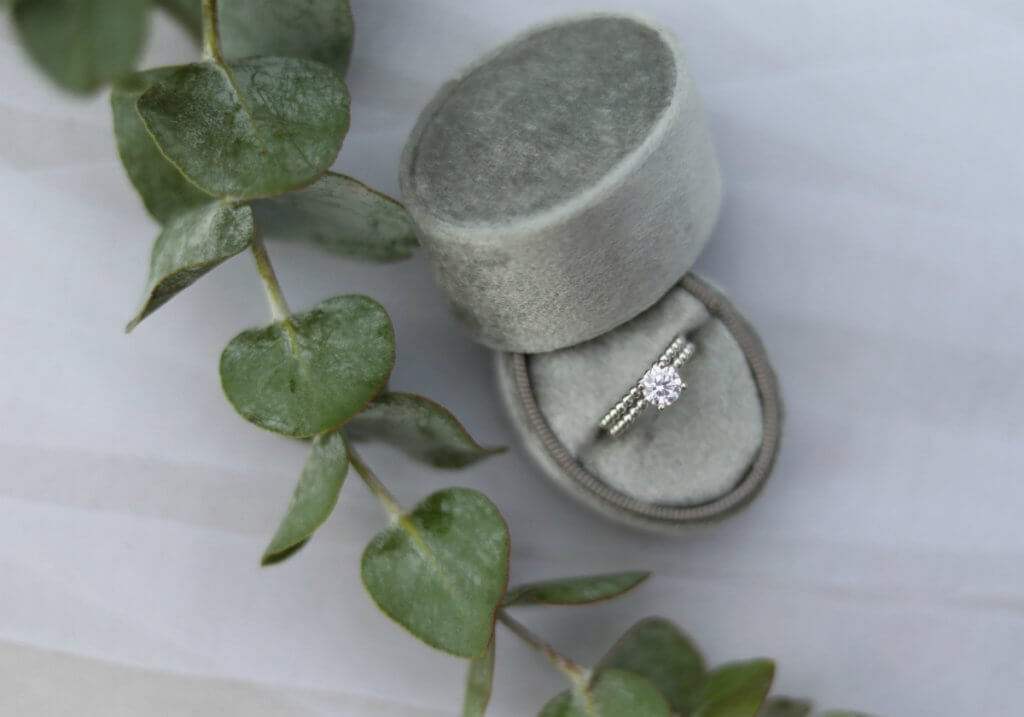 There are many statement jewelry pieces that define a bride and her unique style.
But diamonds, crystals, and gemstones will never go into oblivion.
What is more, the more simple is the jewelry piece, the more visible is the greatness and sophistication in that certain piece.
Every bride who is a keen lover of gemstones should find a gorgeous opal wedding ring as her pivotal wedding jewelry accessory.
White opal gem symbolizes minimalistic trend as well as brides' desire to show off her beauty in simple, but delicate and fashionable jewelry.
For brides who want to celebrate eternity on her wedding day, wearing pearl and diamond earrings have always been a welcoming choice.
Many of these options come in a variety of shapes and sizes.
However, minimalist brides will rather choose pearls and diamonds as an individual stand-alone element, like a simple circular flower shape earring.
3. Sleek and fresh necklaces..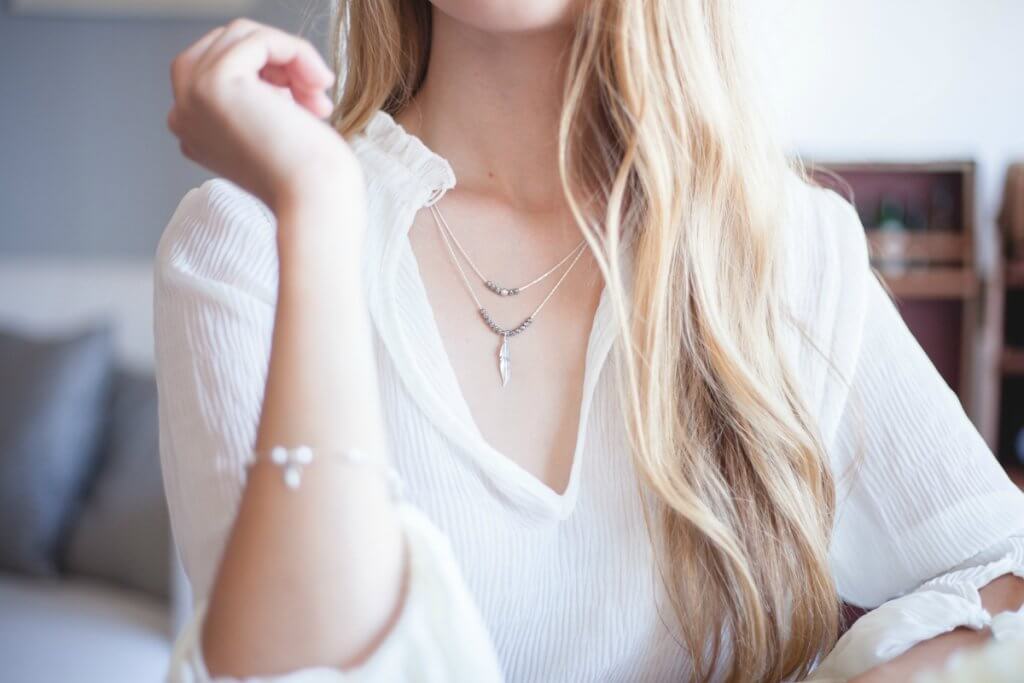 From those brides who merely want simple but chick earrings and rings to those who want to embellish themselves with one-of-a-kind necklace, minimalistic designers have thought about all.
Jewelry of the bride,  and especially the necklace, should be an effortless extension of her outfit and personality.
If the wedding gown is closed with lace around the neck, then, obviously, wearing a  choke-like necklace is a big wedding no-no.
In all other cases, it is utterly alluring to wear a sleek and refreshing minimalistic necklace.
A subtle sparkle that adds a touch of detail to an already perfect outfit is, again, diamonds.
But beading, copper to rose gold and pearls are also riveting choices.
The style range from durable and flawless one-piece diamond gem to minimalist drop butterfly charms.
4. Flowery adornment..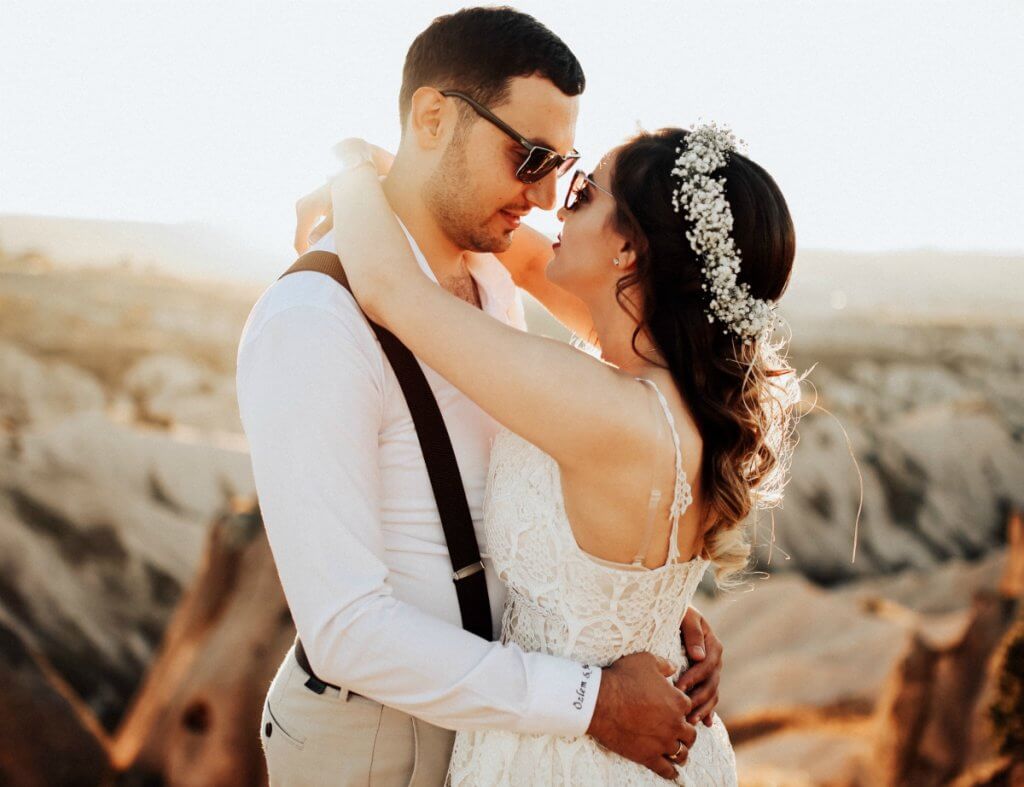 Flowers have always followed a romantic, lovely, and fashionable bride.
If the bride-to-be has a more vintage or more boho-style flair, any type of minimalist flowery detail will surely go with her individual trend.
Being a fan of this natural element, a bride has an immense choice of minimalist jewelry pieces.
Starting off with hair details, there are numerous styles of superb headbands that can be hand-molded with white petals and crystal leaves.
Next, a bridal crown is an absolute hit this wedding season.
The realistic flowers are always a good option, but designers offer wedding flower crowns made out of brass with Swarovski crystals, lace, and nylon.
Floral hair combs with rhinestone details go perfectly with romantic tight updo bun.
And of course, the best minimalistic simplicity can be seen on a bride who opts for petite brass flowers headband with elastic strap on the back.
Let's not rule out the flowery details in bracelets and necklaces.
Any kind of floral motifs will go meticulously with matching the elegant gown.
5. State-of-the-art flair..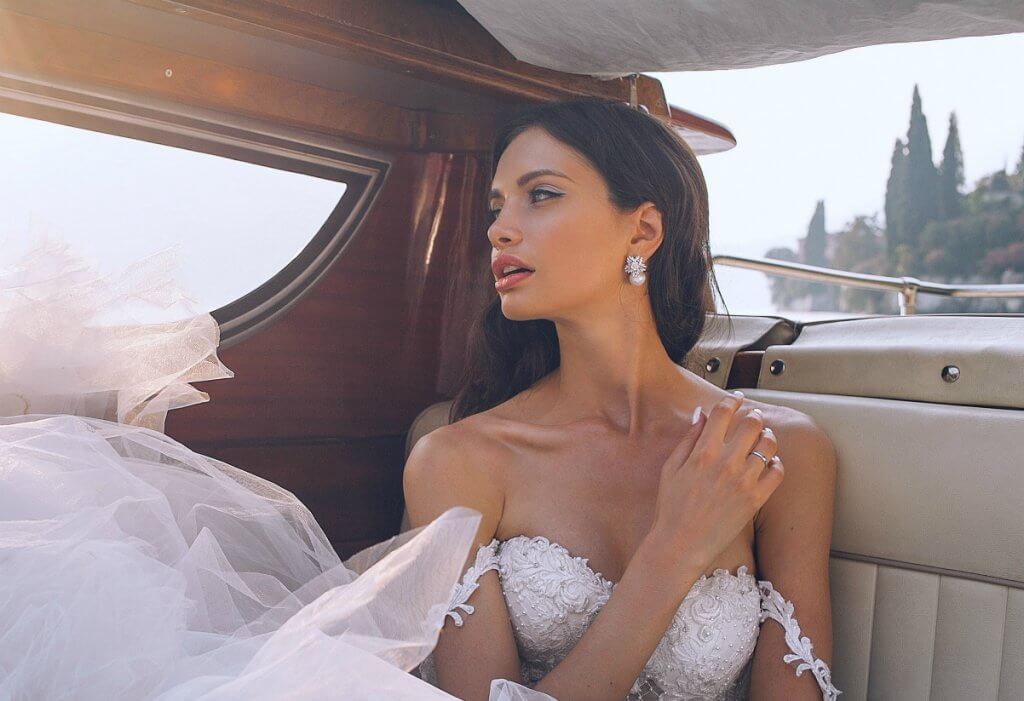 This booming world trend is all about celebrating the ingenuity, imagination, and sophistication of the bride and her will and desire to show her preference on her wedding day.
Many original genuine pieces are all also known as presenting straight lines, simple embellishments and minimal details.
That being said, for earring a bride will choose petite copper or silver circular rings.
Even the rectangular shape is open for suggestion.
Bar necklace charm is extremely popular, and with new and modern drop style they really make a statement.
All precious gemstone is a quintessential bridal accessory and pairing some of the gemstones with linear details can create a vivid factor and utterly transform the bride's character.
Find your cherished and invaluable jewelry piece by carefully following your genuine style.
Don't get satisfied with basic outlook, and choose whatever minimalist jewel soothes your individuality.