Thank you to our Guest Contributor Sophia Smith for this wonderful article…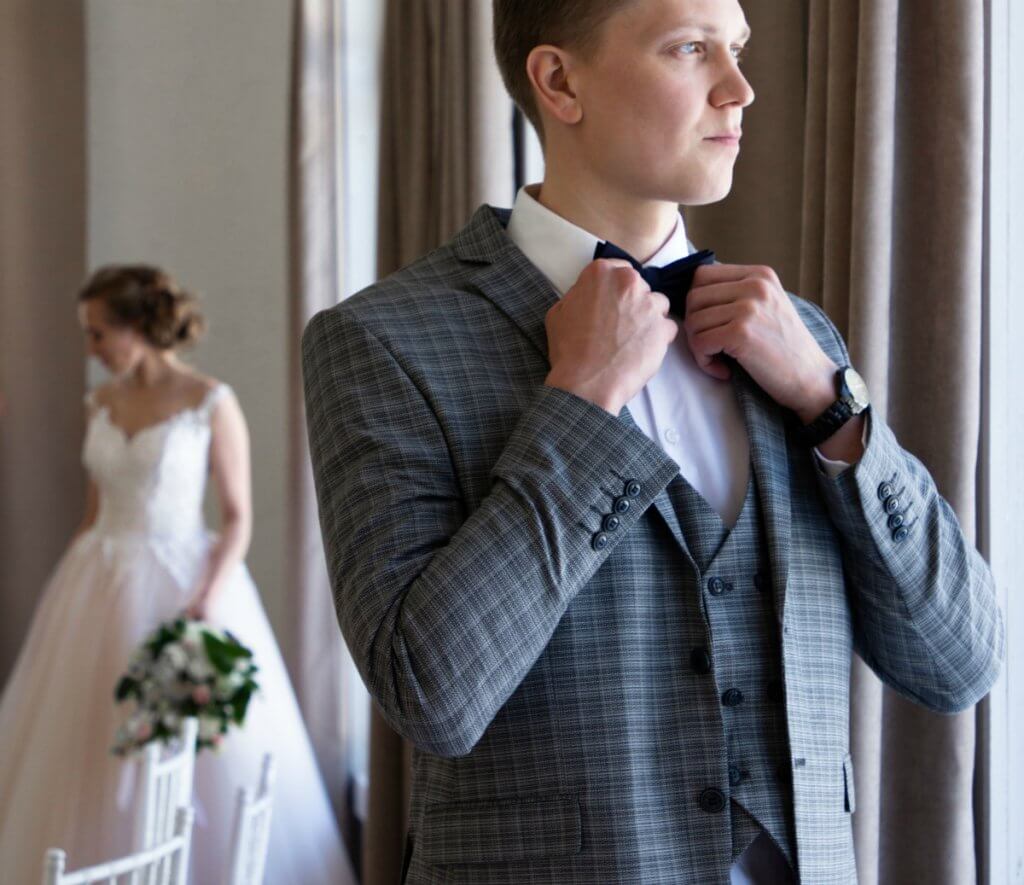 Getting hitched is a big and important life event that requires elegance and composure at least during the first two hours. After that, you're free to celebrate and have fun, but before the party, a groom should always have a certain aura of cool while saying ''I do" to the love of his life. On the other hand, men are often considered to be less concerned with their fashion choices, so for that reason, here are some fashion tips and tricks that you could use on your wedding day:
1. You can't go wrong with the classic choices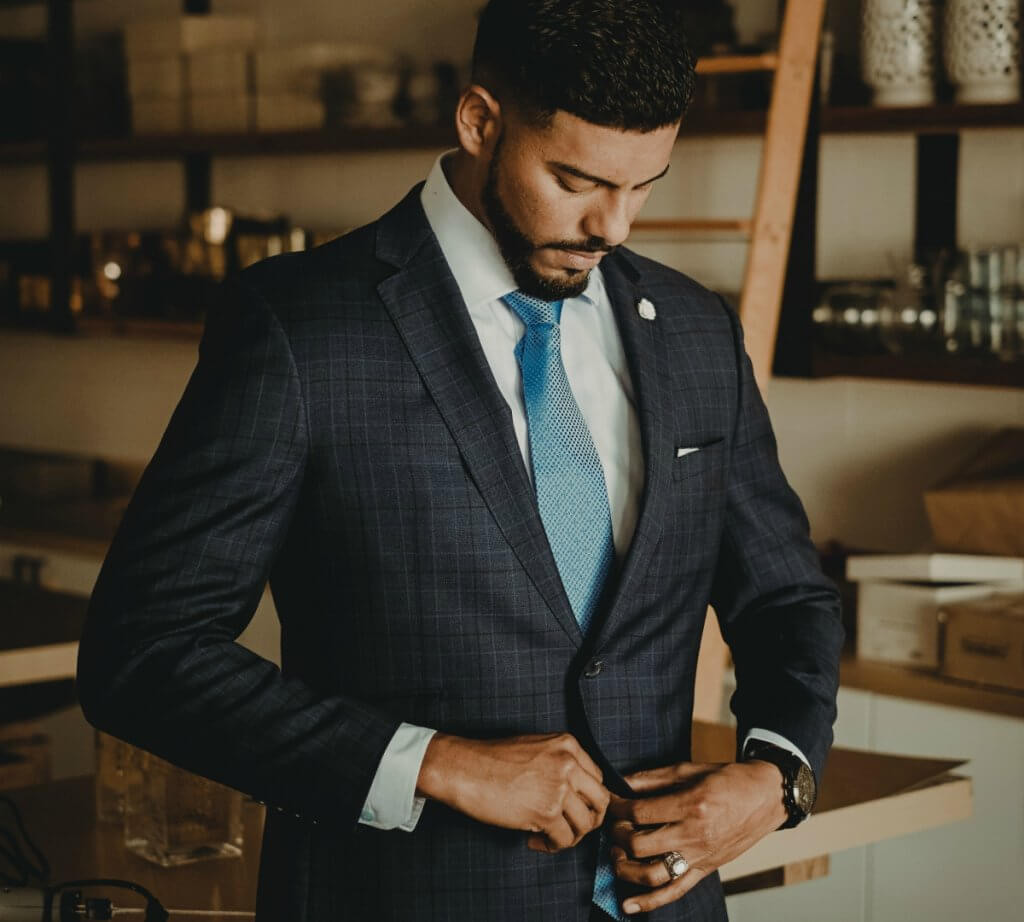 Opting for classic solutions might seem boring at first, but you if you happen to go for them, you won't make a mistake, as they're timeless and suitable for all ages and body types. Still, since they're so widely used, they're also easy to alter with some modern and more unique elements. Using different colours and patterns can be a welcome twist especially if you aim to wear something familiar, yet distinctive. A simple suit with a black tie is a safe choice, but if you truly want to make it a bit different, then feel free to opt for a differently patterned bow, as that's the simplest way to add something different to your wedding outfit.
2. Don't shy away from getting accessories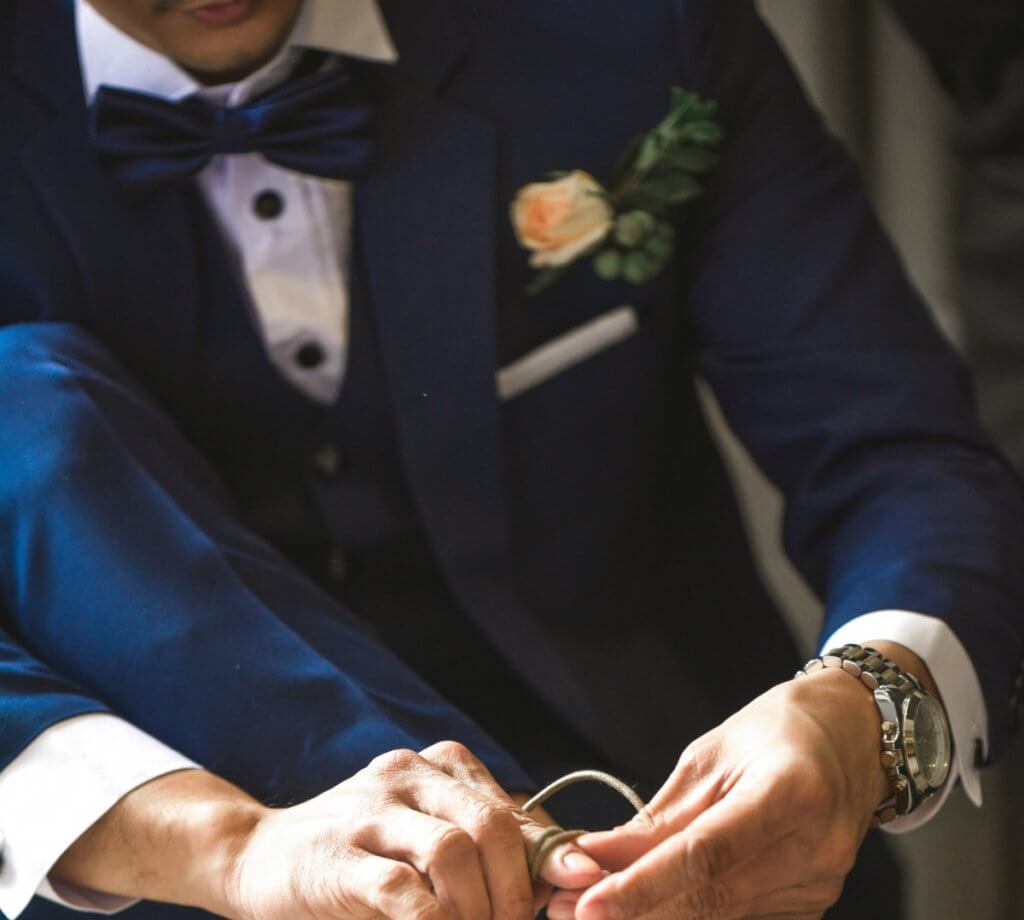 A properly well-dressed groom shouldn't shy away from getting some accessories to make their outfit pop. A well-made suit deserves something a little extra to add some elegance to your overall look. Keep in mind that everything matters from socks to shoelaces, so be sure to dedicate your attention to every bit to of your wedding outfit. In case you don't know where to start, then it's best to get yourself a quality and stylish watch, considering that this type of accessory can add masculine and sexy vibes to your appearance. Furthermore, getting a boutonniere or a vest is another way to feel special and look well-put at your wedding.
3. When in doubt, consult a tailor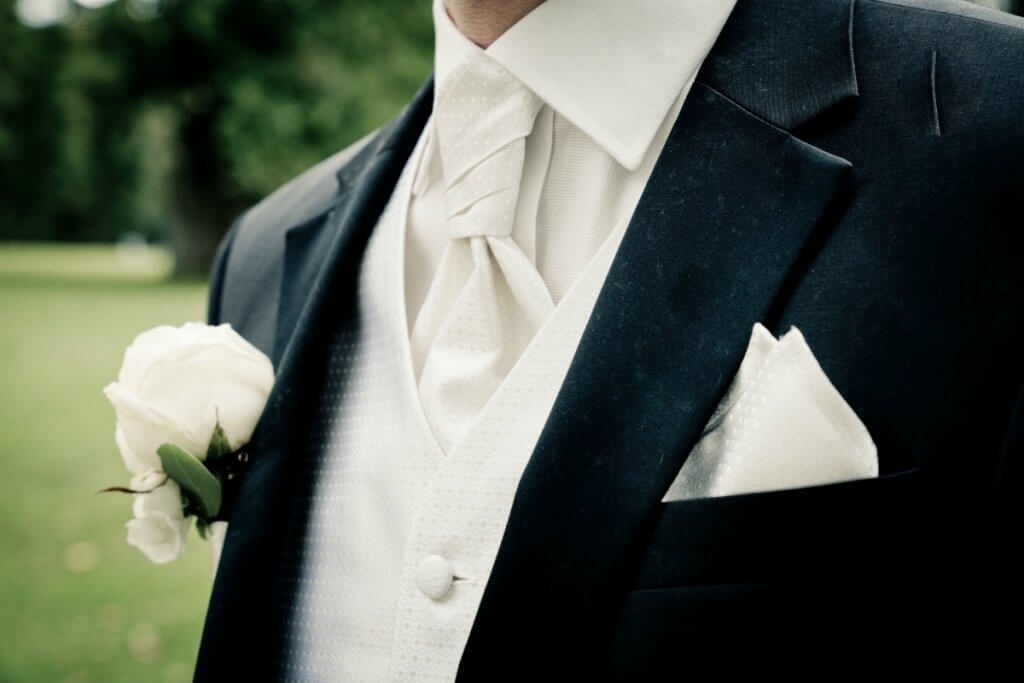 Wearing tailored clothes seems like a relic from a bygone era, but the truth is, getting married isn't something you do every day, therefore, consulting a tailor is a reasonable thing to do. Nowadays, there is a wide selection of bespoke wedding suits made by expert tailors to suit your particular body type and personal measurements. There is something special about wearing something made specifically for you in mind, so going for this will surely make you look exceptional and unique. Even if it seems like an unnecessary expense, remember that it's better to wear clothes with a perfect fit, then to buy something lower in quality that won't make you stand out and look your best.
4. There is no need to compromise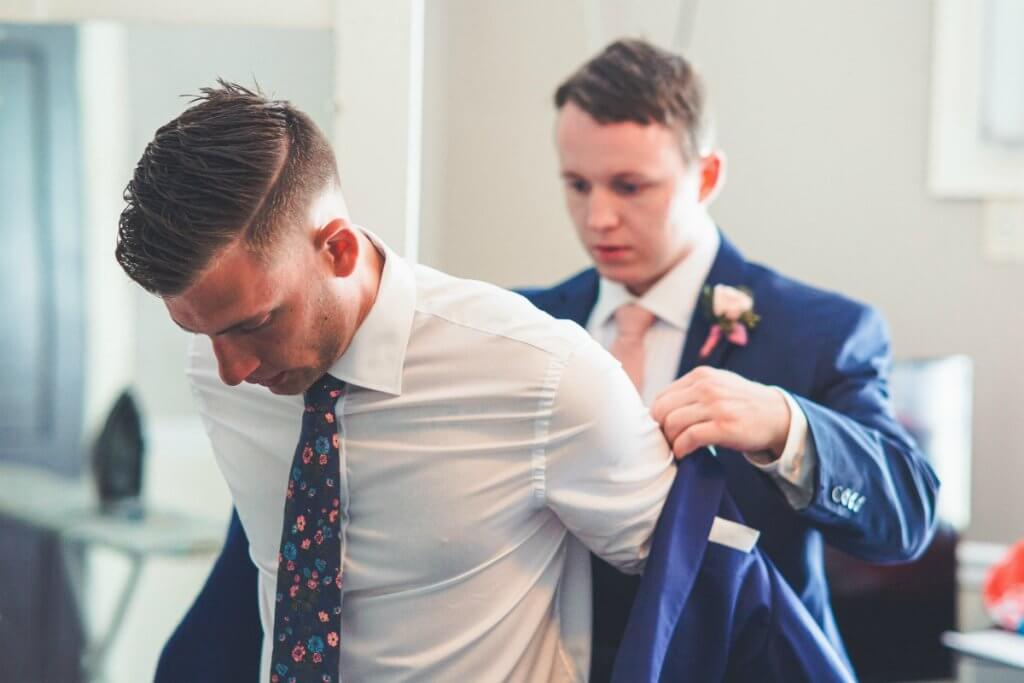 Just because your already married friends opted for a uniformed look, that doesn't mean that you should blindly follow suit. It's your special day, so there is really no need to compromise your personal tastes in order to comfort to other people's ideas of beautiful and appropriate. If you and your bride want to have a themed wedding, then so be it. You should always aim to opt for a wedding attire that will reflect your individual tastes and your personality. Additionally, you can consult your groomsmen for some advice, because traditionally, a groom's suit should be colour-coordinated with suits of his groomsmen. Your whole wedding party should be cohesive and well-planned in order to look wholesome and elegant.
5. Make sure to be coordinated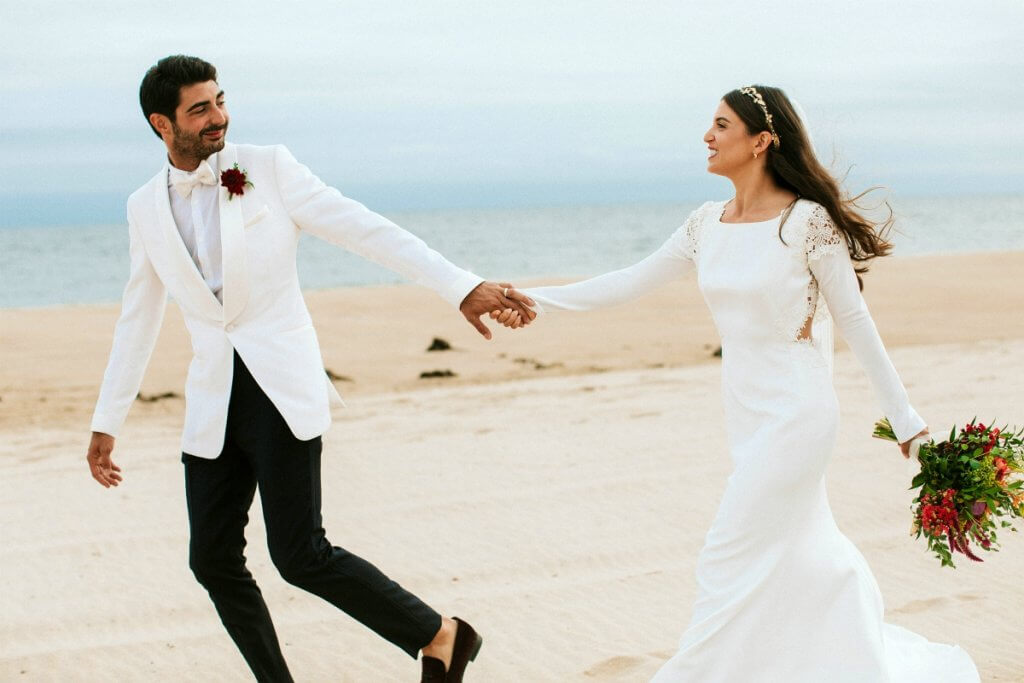 Since being a groom means all attention will be on you, it's essential to coordinate your style to your bride's, while also making it appropriate for the venue and/or time of the day. Outdoor midday wedding is a great for those who appreciate more casual style, while evening events located in a hotel or a ballroom will require something more formal, such as a tux or a well-tailored suit. In case your reception venue is luxurious, then opting for a formal-looking black or white tie or bow, will surely make you extra classy and stylish. Still, before you make a final decision, you should make sure that you're choosing a suit appropriate for your body type, as wearing wrong suit can make you look smaller than you are.
Final thoughts
Being a groom means stepping into a new role, so don't be afraid to carefully choose the attire you'll be wearing on your wedding day. Always ask friends, co-workers and even your wife-to-be for some tips, but never sacrifice your personal tastes. Finally, make sure to coordinate your suit and accessories with everything else, so you will look confident and refined.