Thank you to our Guest Writer Helen Bradford for this wonderful advice…
The moment a girl says 'I do' starts the inevitable wedding planning process in her mind. Maybe it is because almost all girls dream about their big day since they were little girls, or it is simply because a bride-to-be wishes to look and feel her very best. For all of those reasons and many others, the future bride must be truly satisfied with her appearance and feel her best self as the big day finally rolls around.
In order to feel excited and look ravishing on your wedding day, as a bride you need to feel satisfied and not let others step on your toes and make decisions that you don't feel confident with. It is perfectly normal to feel nervous and agitated as the big day is approaching. However, there are ways to fight those thoughts and feelings and look and feel exquisite. Here are the tips to get you covered.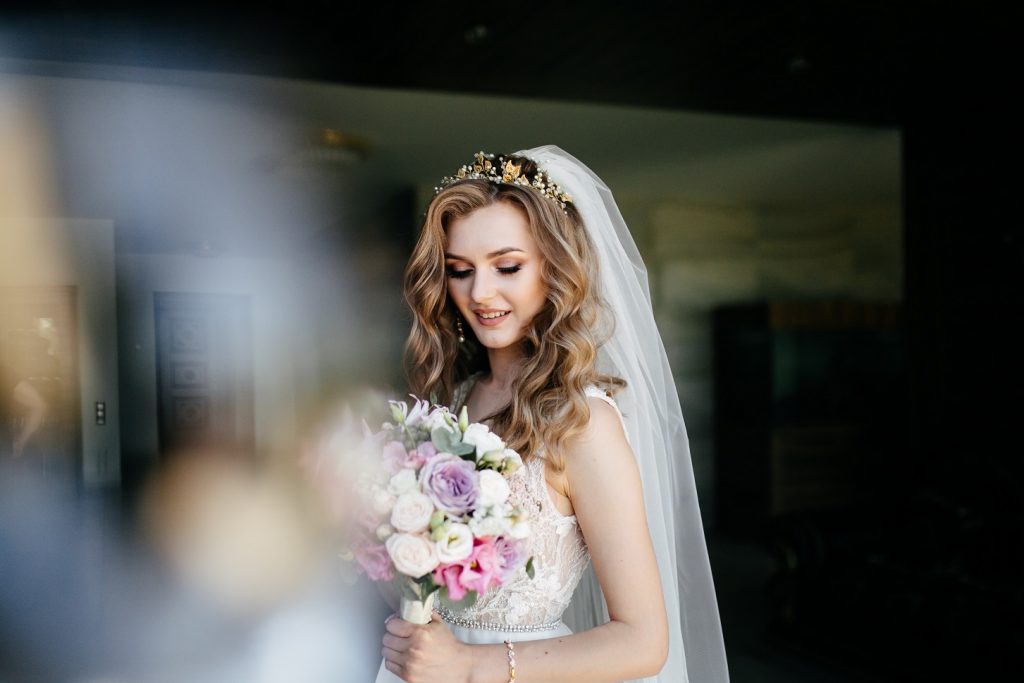 Kick out the negative mindset…
Will I find the perfect dress? Are my shoulders too wide for a strapless gown? Will the wedding planner finish everything on time? Will I like the decoration? Stop! You need to ditch all the negative thoughts about the probable outcomes. Don't create any scenarios in your head, and replace the negative thoughts with positive ones. The more you stress about the possible outcomes, the more stressed you would feel. And we all know that stress can cause severe weight loss or weight gain, plus it can affect your skin and mood, and you don't want to look too skinny or to overweight on your big day. Therefore, you will be more confident if you kick out the negative mindset and replace it with mindful thoughts.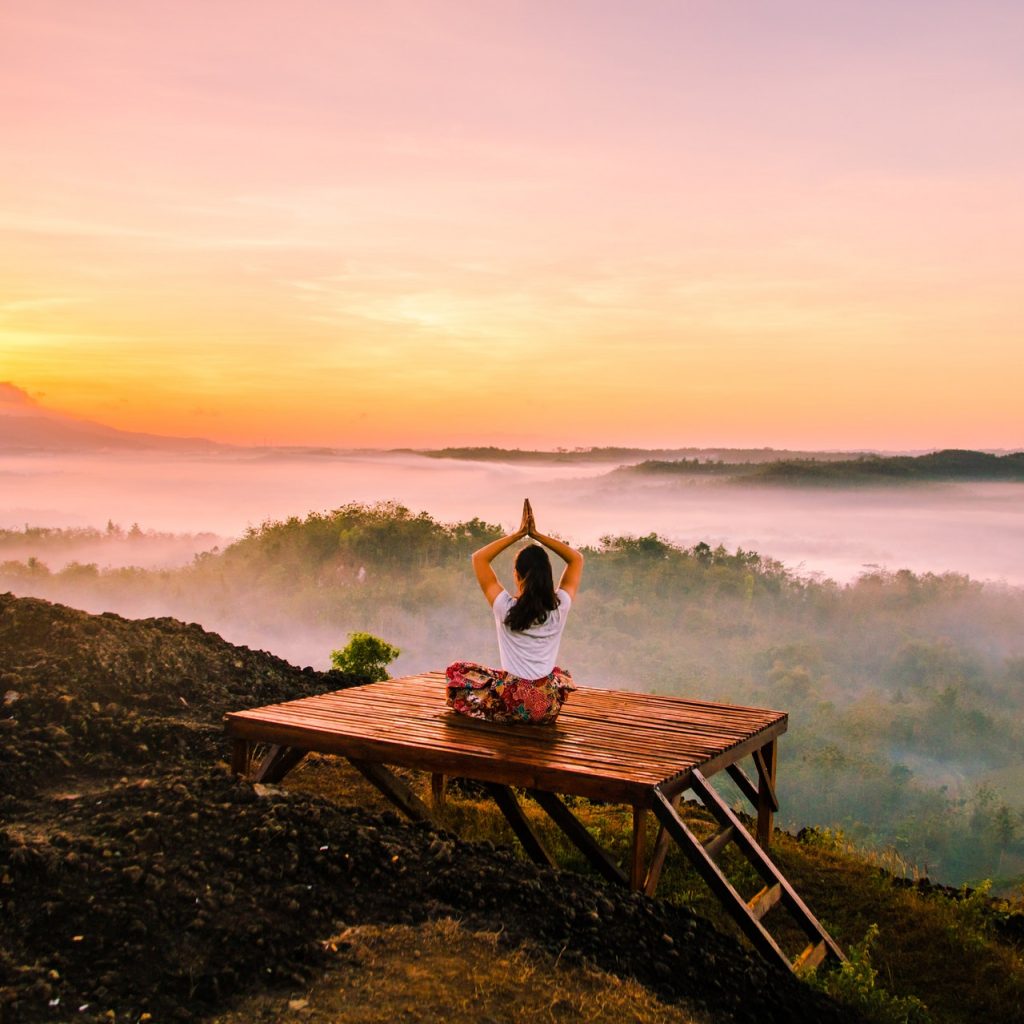 Pick out the right dress…
Your wedding dress must look immaculate and you must feel sensations in it, period. It might be hard to find the dress where you would feel best in and look drop-dead gorgeous. Hard, but not impossible. For gaining more confidence on your big day, you should secure the right wedding dress that suits your body shape and personality perfectly. Don't rush, don't listen to your entourage, don't pick out the dress your mother wants to see you in. And whatever you do, don't force yourself into a style that is modern and fancy now, but doesn't suit your figure. As a bride-to-be, you need to feel comfortable and be able to walk and dance on your wedding day.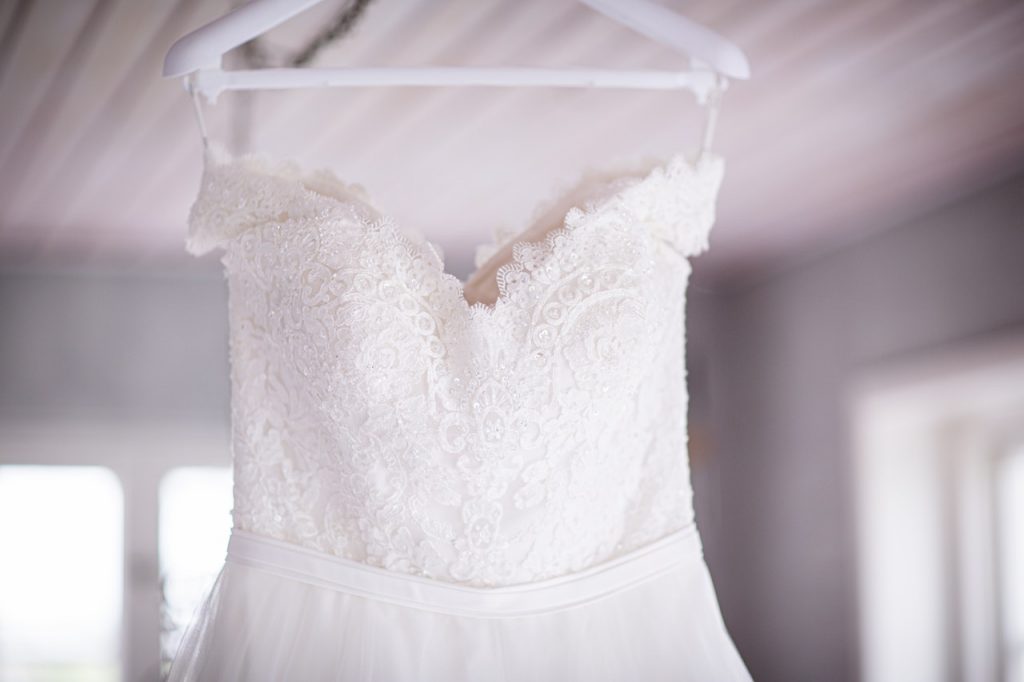 Pamper yourself…
A rule of thumb before the most important day of your life is to take any precautions necessary to look superb. This refers to your beauty and fitness. If you want to look fit, you need to exercise daily before the wedding. If you want glowing skin and hair, pamper yourself with quality beauty products that will help you clear out your skin and take vitamin B supplements that promote hair growth. It is absolutely normal to want to take care of any beauty issues that have been bothering you before the wedding day. If you wish to have breast implants not to feel insecure about your looks than just go with it. Professionals at Panthea Plastic Surgery will ensure that you recuperate fast after the procedure, hence you will be up and ready to continue with wedding planning in no time.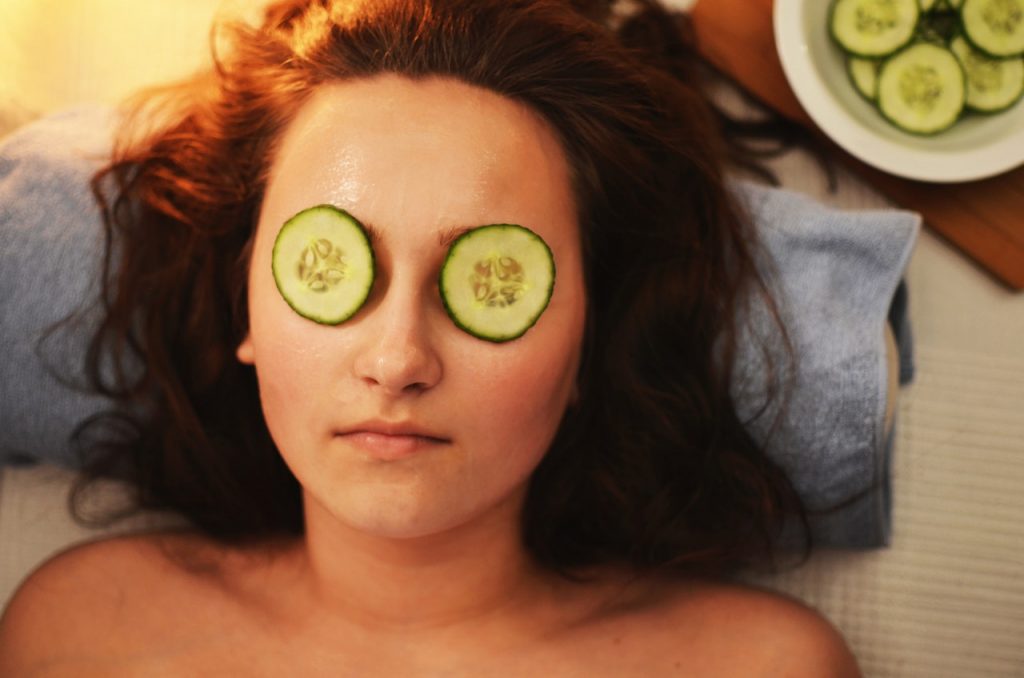 Take care of your face…
Wearing excessive makeup on a daily basis can be rather tough on your skin. Skin gets dry, rough, and uneven. Another beauty tip to look confident on your wedding day is to moisturize and exfoliate your skin regularly. This might sound like a dull thing to do, but it will only take five minutes per day to use a moisturizer, cleanse, exfoliate, and apply an eye cream. But the results will last for a long time. You will get a smooth, clean, and fresh-looking face. When the makeup artists start applying foundation on the wedding day, he won't need to cover anything. You will heave a beautiful and picture-perfect face.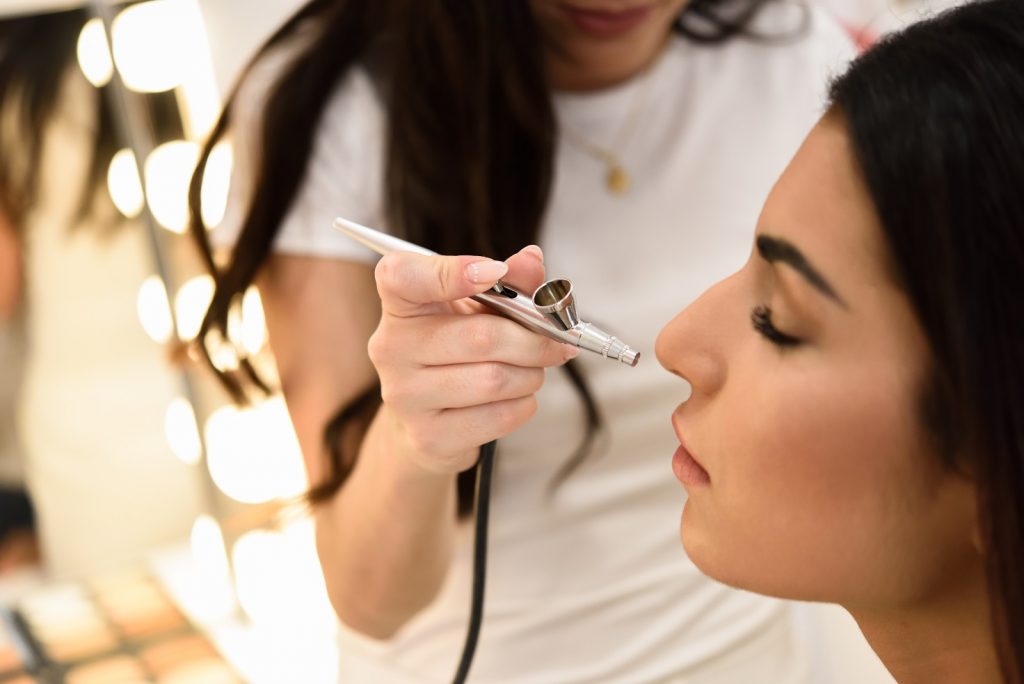 Don't compare yourself with others…
Weeks and months before the wedding, surely you have been looking at the bridal magazines, searching the Internet for the stunning hair and makeup ideas. The best thing to do is to select a hairstyle that suits your wedding gown. So, don't compare yourself with models in newspapers, but rather ask your hairstylist for advice after you have chosen the dress. If you compare yourself with other ladies or envisage a totally different thing that you are able to pay or get, you will, unfortunately, be disappointed. And that is a feeling that you must avoid. You aim to look and feel confident, so gather advice from professionals or your friends and relatives, consult everybody, but do things your way.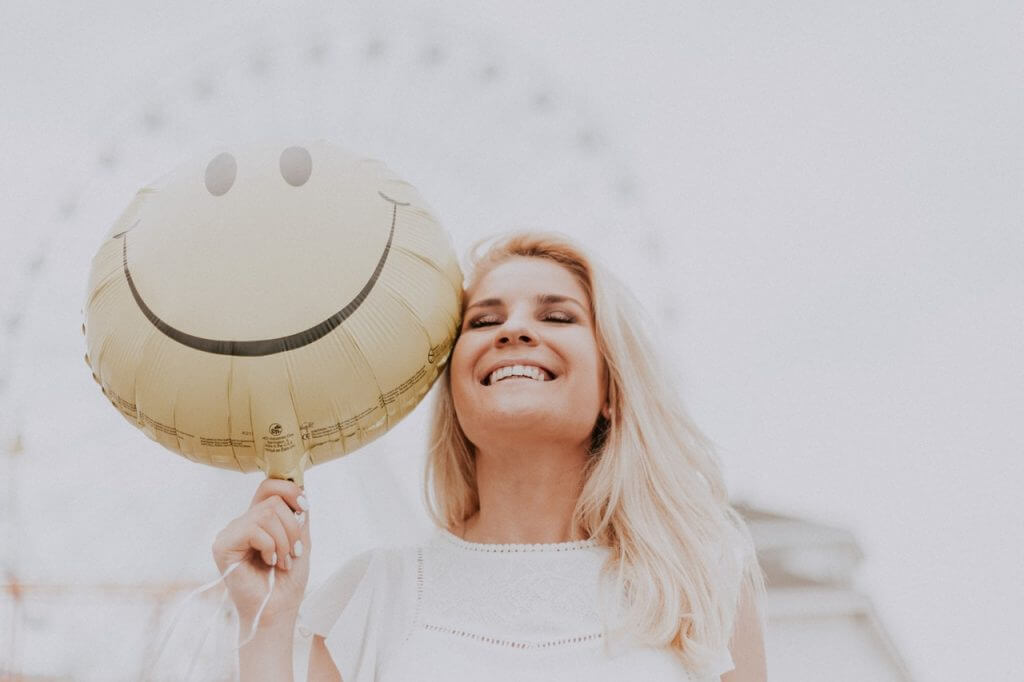 Cope with stress mindfully…
Everybody will constantly be all over you at all time. Wedding planner, caters, the bend, and even your bridesmaids and mom will nag about little things. For a bride-to-be that can be a nerve-racking experience that shouldn't impede on her mood. But the fact is that you will experience some level of stress during the whole wedding process, however, you mustn't allow those heavy emotions hit you. Or pile up everything within and then burst into tears in front of the altar. Before the wedding, go out for long strolls in the park to get a breath of fresh air. Go stargazing with your future husband just to unwind. Read a nice book, listen to soothing music, and simply let your mind relax for a little while. There is nothing wrong with taking your mind off wedding planning to fight off the stress.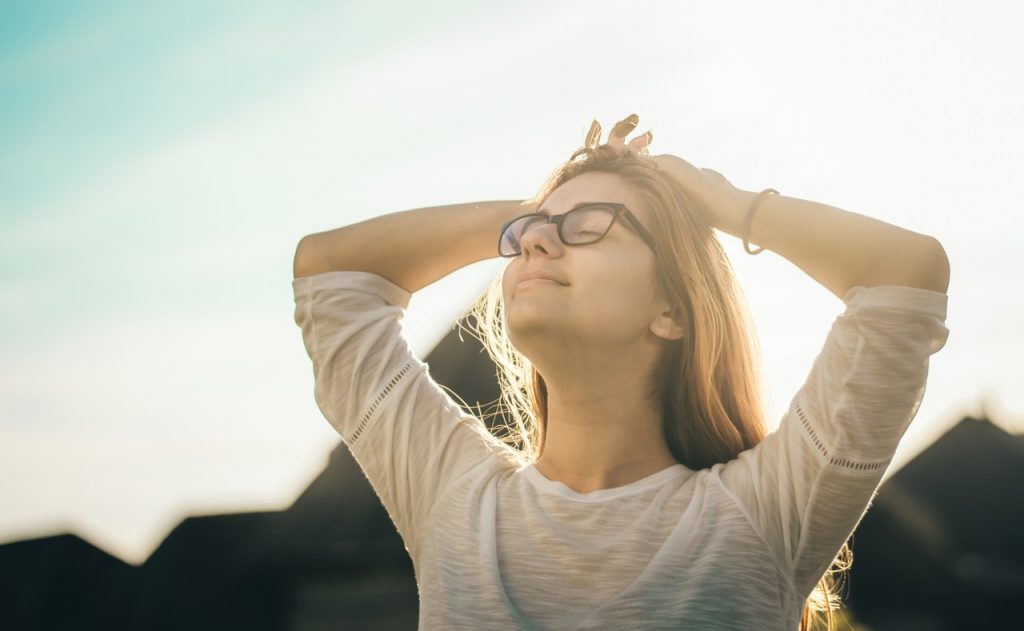 Do a little bit of practice…
There is nothing wrong with wanting to have ravishing photos of your wedding day. The expert photographers that you will hire certainly know the job, but you can practice some of the poses prior to the big day. Next, bear in mind that you will be standing the whole day, and you don't want to have soar legs or blisters on your feet. Wear your wedding shoes at home while you do the cooking or cleaning to loosen them up a little bit. Also, if you or your future life partner both have two left feet, per se, you can enroll in a dancing school to learn some moves for the first dance. Everybody knows how to sway, but if you wish to dance more romantically, learning how to waltz is a good piece of advice.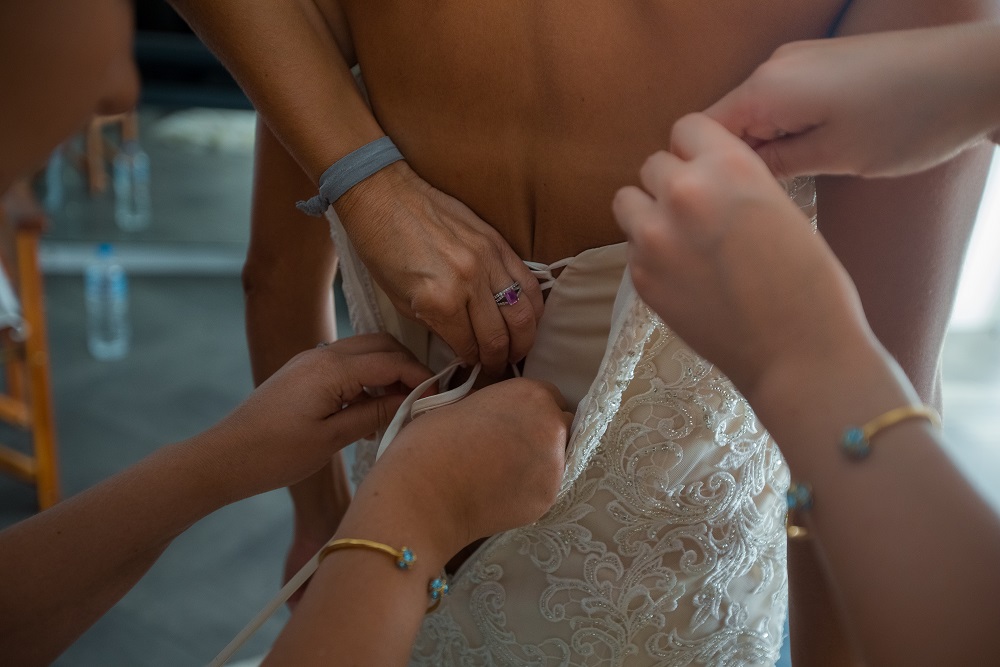 Sleep and stay hydrated…
Quite possible that you might be even more agitated and nervous on the big day if you haven't had enough rest. Sleeping is a powerful beauty tool. The longer you sleep and rest, the more beautiful will you look and feel. Especially before the wedding day, try to get at least 7 hours of beauty sleep, so that you could have enough energy and goodwill to survive the day. What is more, pay attention that you drink plenty of water. Water helps clear out the toxins out of your organism, it will keep you hydrated as you will be feeling tense, and refreshed on a warm day,
In the end, enjoy and have fun. It is your day to celebrate love and union, so let loose all the worries that have been accumulating and only focus on each other. You will look and feel your best when you are by your lover's side.