Thank you to our Guest Contributor Cynthia Milo for this wonderful article…
The wedding is over, the cake has been eaten and the dress packed away, but there's one thing from your marriage ceremony that remains as a reminder of the special vows that you made – the rings.
They are not just a piece of jewelry, but something that you will wear and treasure for the rest of your lives.
This is why picking the perfect ring is so important, it is not just symbolic of the vows that you have made to each other – it is a gift of love that you wear all the time.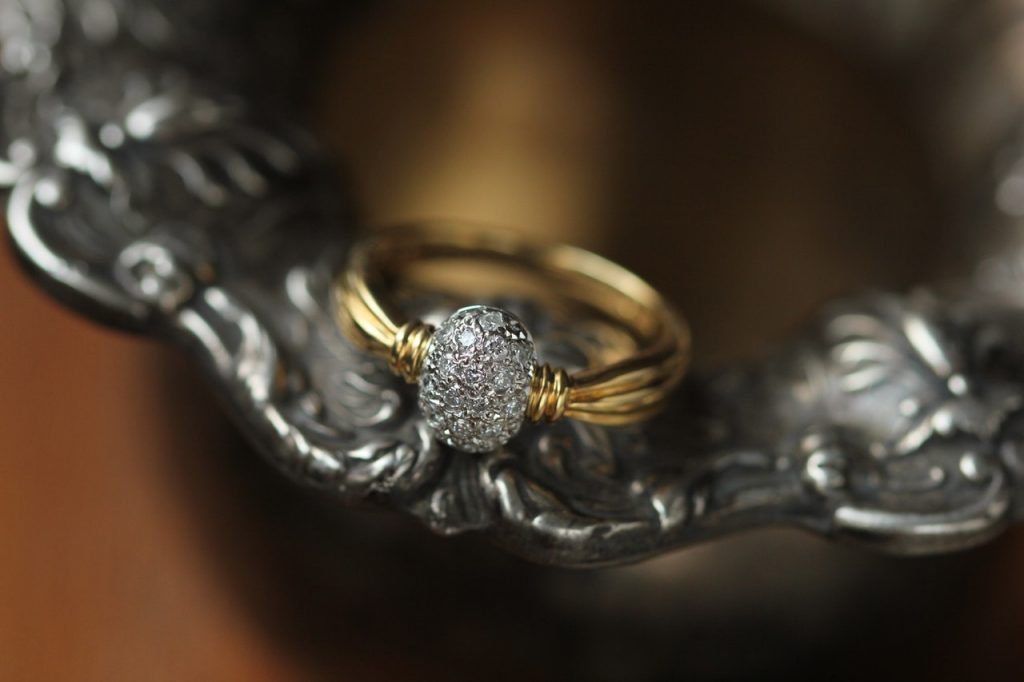 Choosing your material…
Gold, white gold and platinum are the most purchased classic wedding ring options in Australia, however, many couples are opting for alternative, durable materials, such as titanium, stainless steel, silicone and even wood.
Before you choose your perfect wedding ring, think about your lifestyle, for instance, if you are a car mechanic, you might wish to choose a material that won't tarnish easily, and a ring design that lays flat against the finger.
Many couples also choose to have wedding bands made from recycled material – your own personal ethics are part of this important choice.
You could even have a piece of family jewelry repurposed into a wedding ring.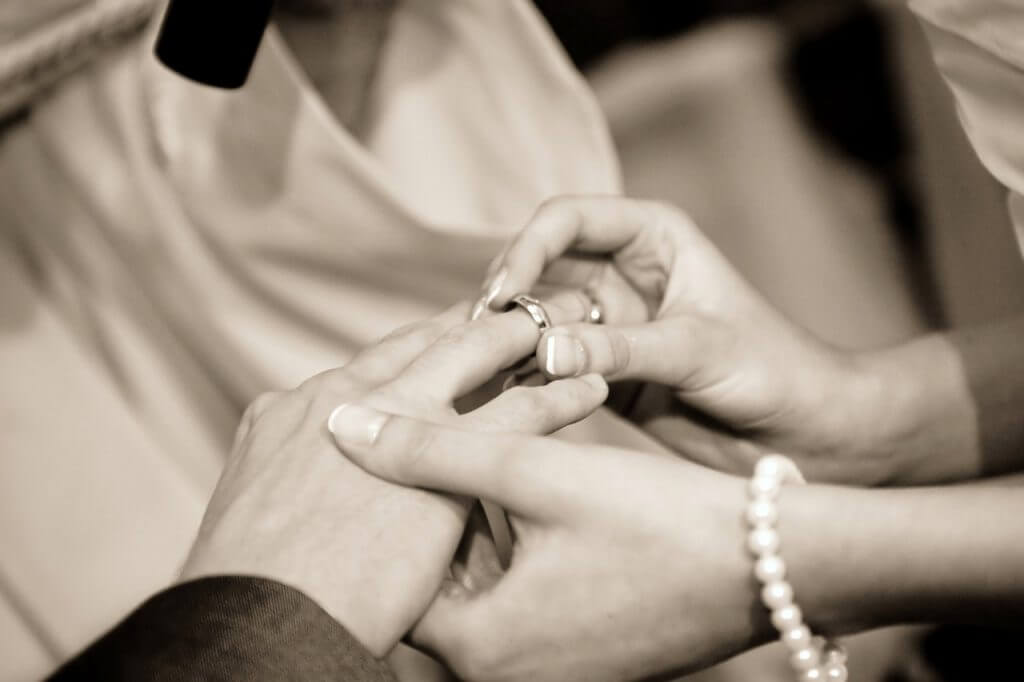 Picking the right stone…
For an engagement ring, diamonds are a classic choice. In fact a recent survey by Diamondport found that 82% of engagement rings that are bought are diamond.
The stone symbolises faithfulness, purity, love and innocence. It is of course the hardest mineral known to man, so won't scratch or break.
Many people also choose to have small diamonds set into their wedding band, so that it fits in with their engagement ring.
You may however wish to pick a stone that is personal to you both, or has a significant family meaning.
For instance emerald is commonly given in the Chinese culture, representing the goddess Quin Yin, of eternal love.
Ruby is another appropriate choice for a marriage – it symbolises pure love and fierce loyalty.
Those personal touches…
Engraving your wedding bands is what many people think of when adding personal touches. This is the ideal opportunity for you to add details that you want to remember forever, such as the date of your wedding, a special quote or line of a poem, or even the names of your children. Another good idea is to have your wedding rings specially cast, with your fingerprints on the inside or outside. Often these are made from precious metal clay (PMC), and the imprint can even be done at home in a mold, which is then sent in the mail to the jeweler. An increasingly popular option is to make your own wedding band. This is something that can be done in an afternoon with a silversmith – you can't get more personal than a wedding ring made by the person that you are going to marry.
Your wedding rings are unique to you and your partner. They are a symbol of your marriage and will be worn for the rest of your lives together – make sure that you choose rings that are perfect for you both. 
Sources: 
https://www.smh.com.au/lifestyle/life-and-relationships/this-is-why-millennials-like-me-are-still-getting-married-20190318-p5151u.html, March 26, 2019,The Sydney Morning Herald, Sophie Aubrey
https://www.idealbride.com.au/news/bespoke-custom-made/, Ideal Bride, June 26, 2019, Andrea
https://learningjewelry.com/guides/buying-diamonds/diamond-carat/, Learning Jewelry.com, unknown, unknown
https://www.marieclaire.com.au/celebrity-engagement-ring-meanings, Marie Claire, April 10, 2019, Grace Back