Thank you to our Guest Contributor Ryan Holman for this wonderful article….
Having a wedding will leave you in several different types of moods. Sometimes you will feel nervous, as though you're awaiting the result of an important exam, and sometimes you'll feel all the world's excitement as if there's no one in the world as happy as you are. Planning for a wedding is fully capable of getting you skittish, but a wonderful way to avoid it is by simply planning the wedding of your dreams!
Looking for wedding stylists in Perth is the first step you need to take before you even think of walking down the aisle. A stylist will help you decide the different designs you could base your wedding around; whether you want the soft look of a beautiful marquee or a more boho look with the quintessential touch of wood. If you're specifically looking to hire a marquee in Perth, are known to be some of the top event planners for not just weddings but also other corporate parties. Whether you need furniture, decor, or even some fresh lighting to build up the mood, black label events can easily help you out while allowing you to plan your budget on the basis of the prices available online.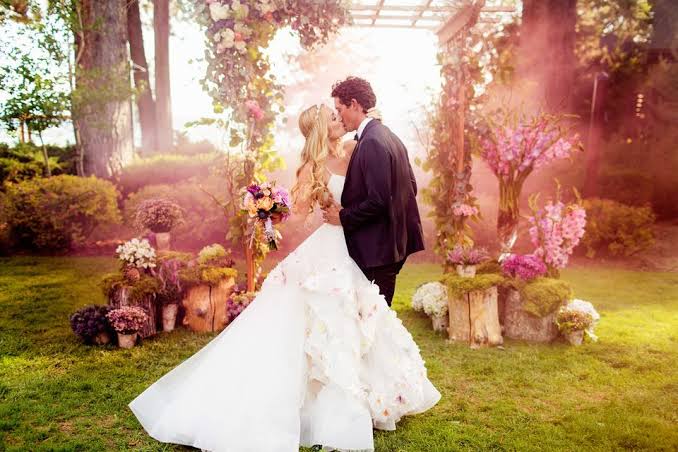 Once you decide on the base of your fairytale wedding, you can go forth and do the rest of the research you need to. The cake you plan to order, the decor you hope to place over the drapes, whether you want silk or cotton drapes, and last but definitely not the least, which wedding dress you plan to wear. The steps might seem like a bit too much to go through, but that is essentially one of the top reasons why a wedding isn't a single person's sport. Catch up on your friends, your bridesmaids, your family and your groom! Make your way downtown and browse the different options easily available, and if you're not satisfied, order them online.
You will only know what's best for you if you really dedicate yourself to the research you need to do. At times like these, a wedding stylist will definitely be the best friend you didn't even know you needed. However, if you're hoping to go for a literal 'fairytale' wedding, you can easily tie up the essentials of your wedding to be themed around the princess you've always wanted to be.
When it comes to Cinderella, a ball gown silhouette to your wedding gown, followed by a white and blue themed wedding with white lilies and the essential carriage to bring you to your destination would be perfect. However, if you're opting for a more warm-toned wedding, Belle from Beauty and the beast is another Disney princess you could opt for. With either a slightly yellow wedding dress, or an offwhite laced with touches of gold, your experience could be close to magical. Accompany the dress with deep red roses as the bridal bouquet, and candlelights to compliment the lighting of every table.
If you want to tone it down and keep the princess inside you for the wedding day, you can still opt for a Disney princess-themed bachelorette party before you reach the big day. Have your bridesmaids dress up as different princesses and enjoy the fairytale before or on the day of the wedding; everyone will adore the decision you choose no matter what. It is your big day after all!
Although weddings might be based around the love of you and your partner, they will always be about much more than love. Weddings are about dedication and promise, and about overcoming everything as one, not two.