Thank you to our Guest Contributor Emma Williams for this wonderful article…
Having a ceremony you always dreamed about comes through lots of planning and thinking about details. While finding a perfect venue may be challenging, turning it into exactly what you want won't be a breeze as well. However, you can make the most of your wedding site no matter if you are exchanging vows at home or having separate venues for ceremony and reception. With just a few things under control, you can easily adapt to any type of place and circumstance. And here are the tips on how to do it in a nutshell.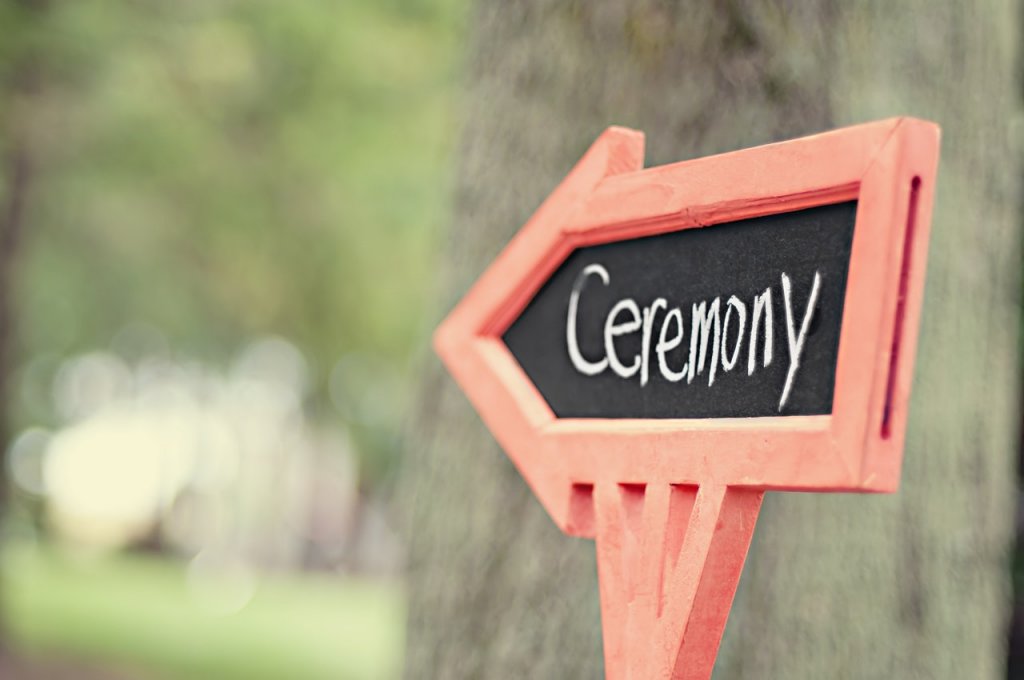 Start with planning the look…
Before you buy decorations, rent tables, and other necessary décor detail, you need to know what you want your wedding site to look like. This is not about the theme, but the organization of space which depends on how many guests RSVP'd as well as how flamboyant you want the wedding to be.
One of the efficient ways to do this is by drawing the space you have and using a tape measure to precisely scale certain areas. It will help you determine what you can include in your venue as well as how much space you have for certain things like a photo booth or the gift stand.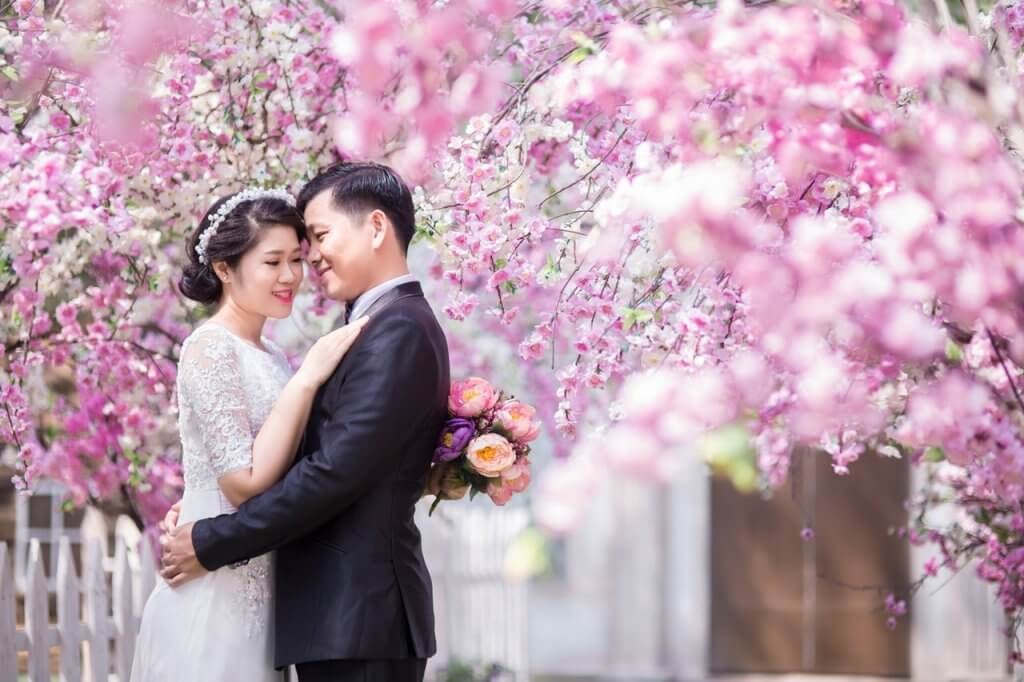 Create a welcoming entrance…
Having a welcoming entrance is a good way to collect presents and help guests take a seat at their tables. Start with a sign made from a blackboard and with words of welcome written in chalk or you can have a printed cut-out of you two inviting the guests to come in.
Set a table at the entrance to the reception area so guests can leave their presents, coats and find out their table number. This can be the spot to put boutonnieres and corsages on the immediate family members as they arrive. Additionally, this is very useful for big weddings to avoid the ruckus and start the ceremony in time especially if you are exchanging vows and having the reception at the same place.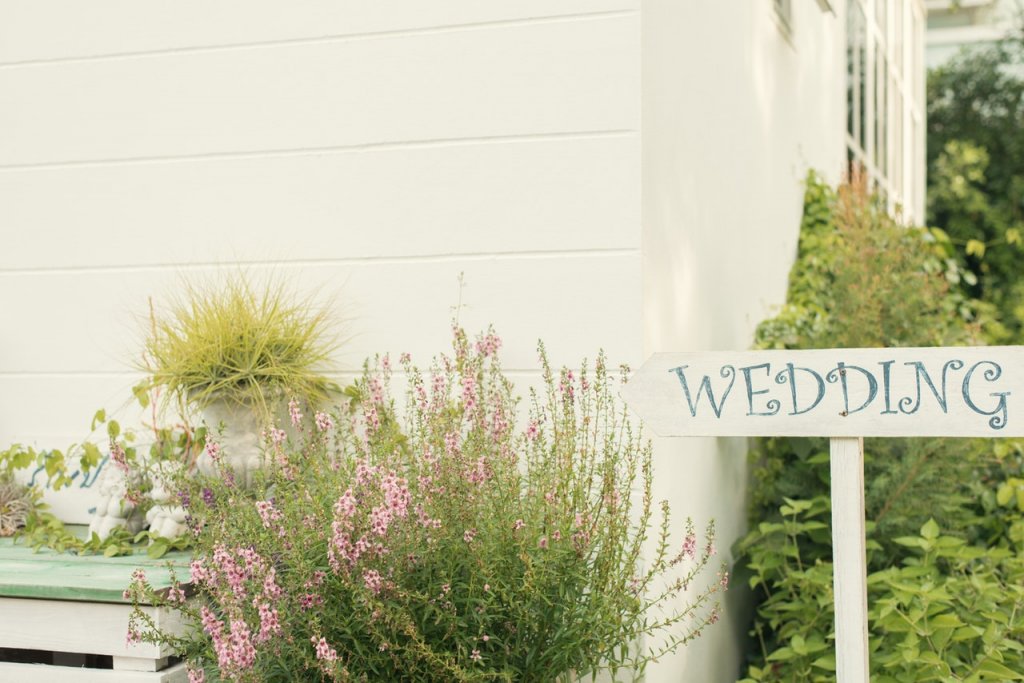 Don't forget the landscaping…
Outside weddings need landscaping and you can do it from the most expensive way and that is a complete renovation of your backyard to simple arranging of a few items. If you have months before the big day, plant some flowers and plants that will make the space more lavish. Roses, jasmine, and alyssum not only look lovely but also are some of the best fragrant flowers in the world.
But don't neglect to add a few potted plants like citrus trees to create layers and surround your guests with a serene oasis. Moreover, creating a path to take guests to the reception area and adding a water feature like a pond is easy and will add elegance to your space.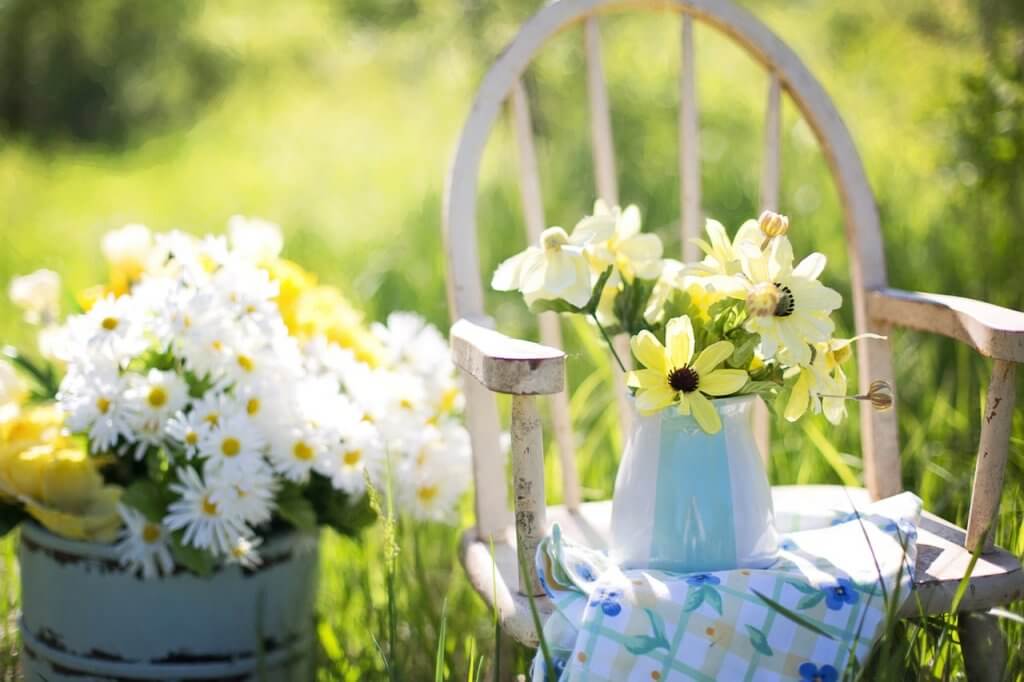 Take weather into consideration…
It's important that you and the guests feel comfortable during the wedding and one way to assure that is by paying attention to the weather. If you have your wedding in the open, use an awning as shelter from both the sun and the rain. Always plan for the worst weather conditions when it comes to electronics, bar, food and other things that will easily get destroyed if a windy or rainy day.
Have the outdoor heaters ready if you are getting married in the spring or fall, although some summer nights know to be chilly as well. While you can't predict every detail, you can make sure that you are prepared for almost any circumstance that might come your way.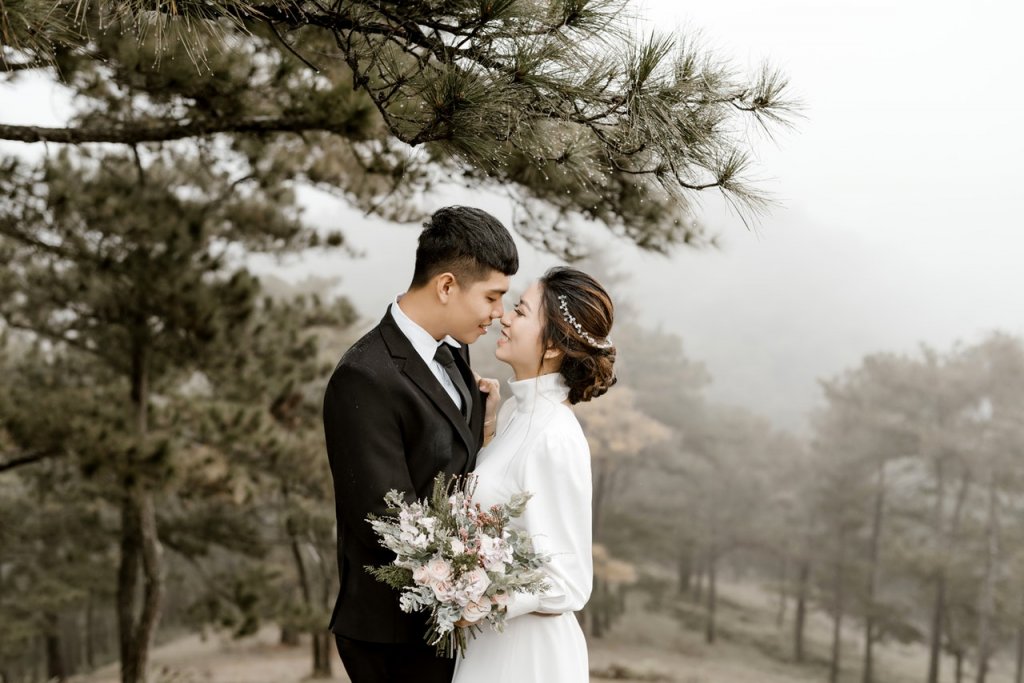 Think about a theme…
Although you can organize a wedding without a theme, it is always prudent to choose one even in parts to design the venue efficiently. It will help you choose the color palette, decorations and make the whole ceremony more interesting.
If you want something opulent and glam, then opt for the Art Deco theme which will take you to the American 1920s with jazz, feathers, and sequins. Bohemian is more for those looking for a chic and laid back setting with wildflower arrangements, cozy lounge area, and tepees. The glamorous theme is all about captivating your guests with extravagant fabric linens, metallic shade, flower wall, and fireworks after you say "I do."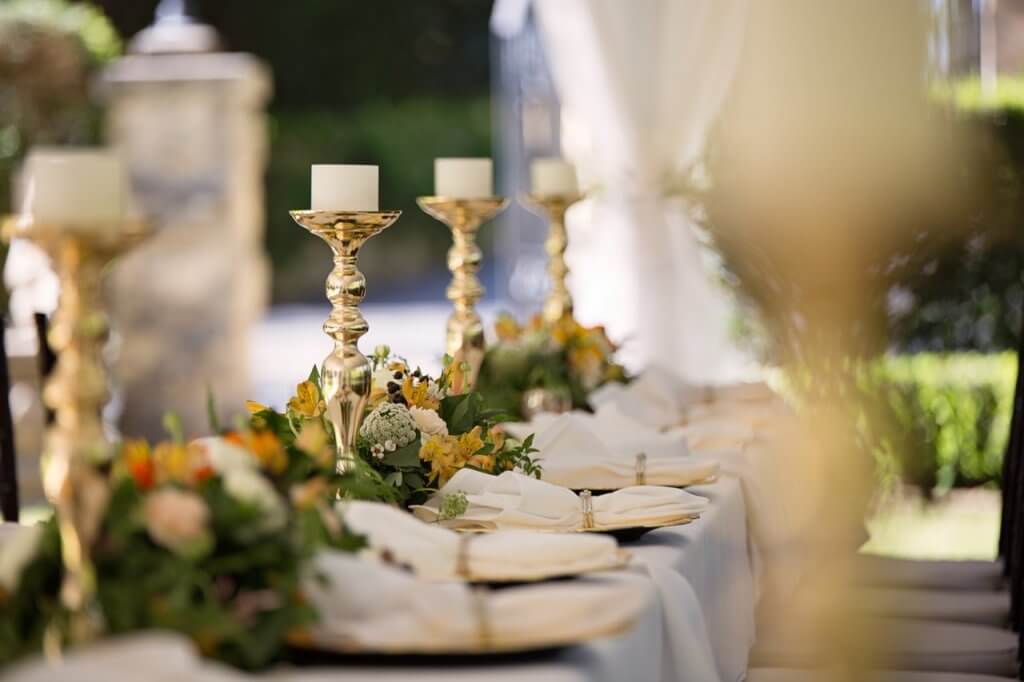 Make it romantic…
Weddings are about romance and celebrating love, so that means that the wedding site should go in that direction no matter the theme or color palette. This is best done with flowers, hearts, stars and, of course, lights that will create the magical ambiance to make everyone mellow inside. Besides for table arrangements, use flowers to embellish the space by placing them in the shrubs and creating an arch from the climbing vines.
String lights hanging from the ceiling will create a comfortable and relaxing space for everyone to enjoy and have fun. Arrange some to hang from the trees outside to create a fairytale spot for other couples to take a picture and maybe even talk about their wedding plans.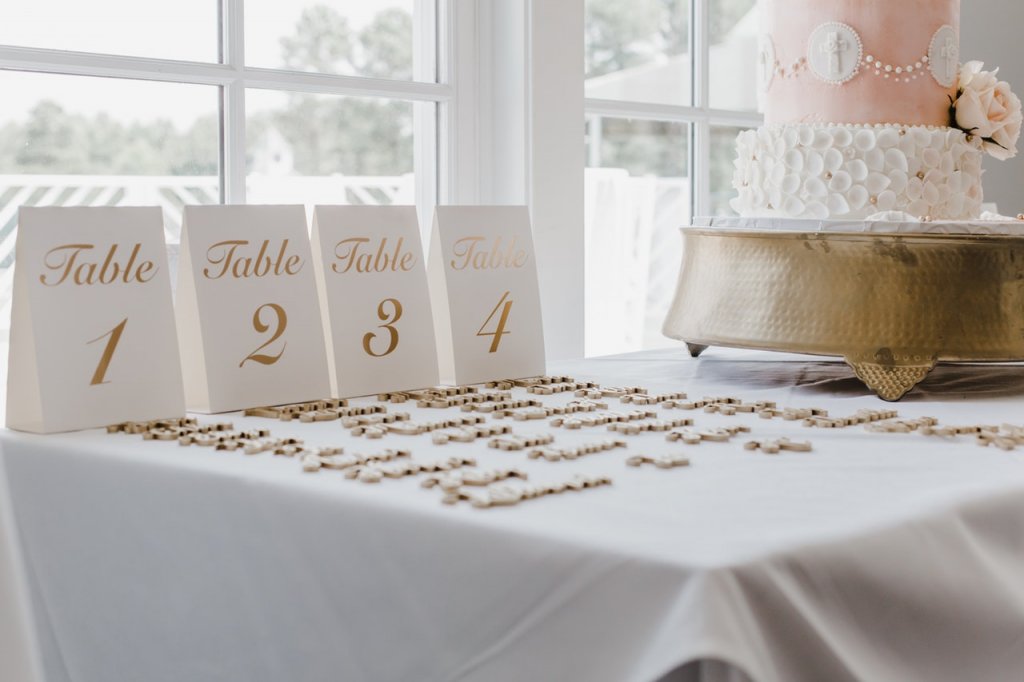 Don't forget the dance floor…
No matter how limited space you have, always make room for a dance floor. You can build a patio outside or arrange tables so the guests are sitting with their backs to the walls. Rubber flooring or anti slip tape is a budget-friendly and portable way to give your guest a safe space to dance the night away.
Renting a dance floor will give you not only a wide range of colors but also different prints to choose from like flowery motifs on sheet vinyl. A black-and-white checkered floor is always a welcoming classic giving your wedding site sophistication, elegance and style.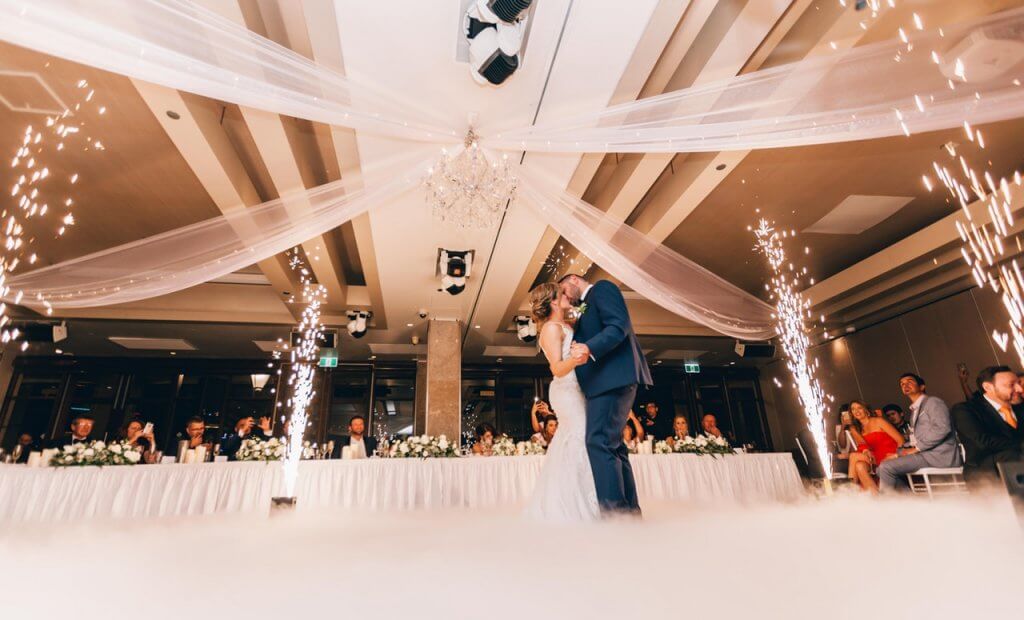 Arrange for a bar…
It would be great to have waiters tending to your guests, but if that is over your budget, plan for a bar. You can hire a couple of people to work behind it and serve drinks to your guests, and if you add a mixologist – there may be some great cocktails available as well.
This is not so complicated to organize and you can even improvise a bar with some creative ideas like having guests make their drinks with available ingredients. You can do the same with food with build your burger bar or a cheese bar that will certainly still some attention from your guests.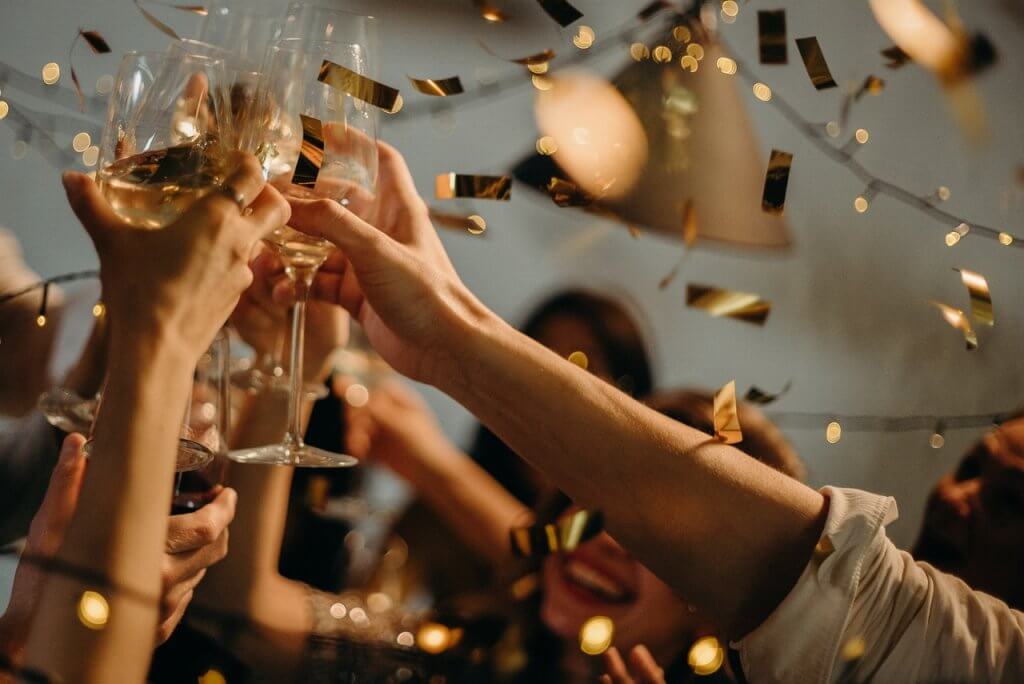 Set up a corner for wedding favors…
Handing out favors to your guests is a nice way of thanking them for attending your wedding and making the day even more special. While the simplest way is to arrange them on the tables, you can also create a designated corner to display them so guests can take them as they enter or leave. You can be funny and hand out colorful shades since your future is bright or give away handkerchiefs for emotional moments.
Find interesting ways to present them like placing flower seeds and potted succulents in the vintage wheelbarrow. Or you can turn them into part of décor, like spreading small champagne bottles around the flower centerpiece in the reception area.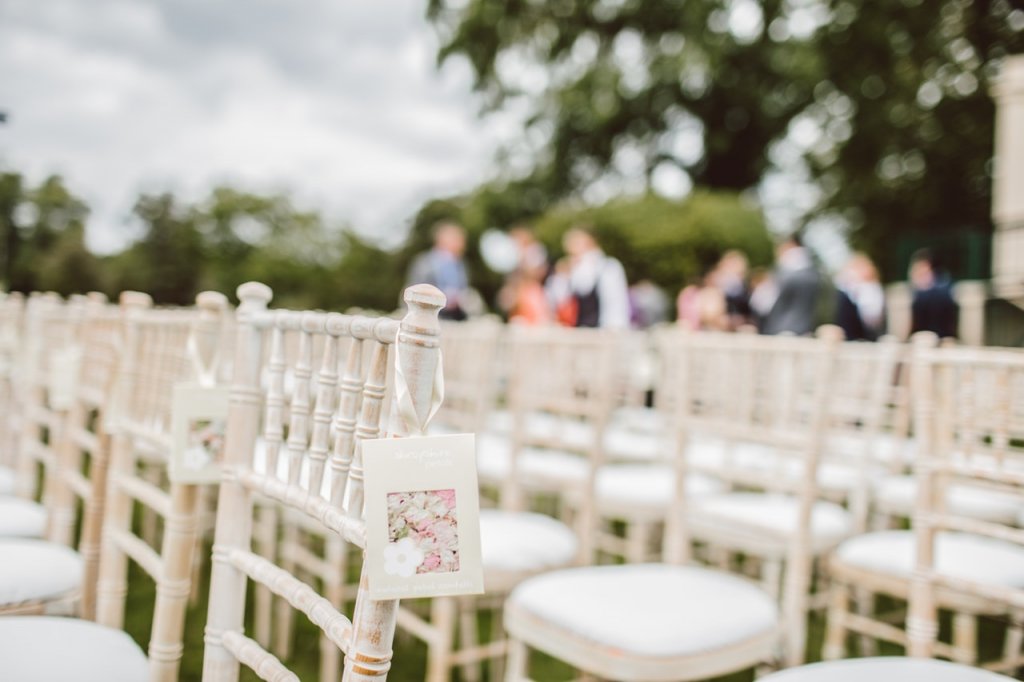 Add a photo session area…
Taking wedding photos is one thing, but posing with the happy couple is something everyone wants to do at the reception. By adding a photo session area you will not only create wonderful pictures with your guests but also give them a space to make their romantic ones.
You can set up a photo booth in the corner for a modern and hip ceremony, or just have guests snap pictures with their phones. Decorate the space with balloons, fabric, and flowers or you can leave different setting ideas for guests to choose from like various picture frames hanging from above.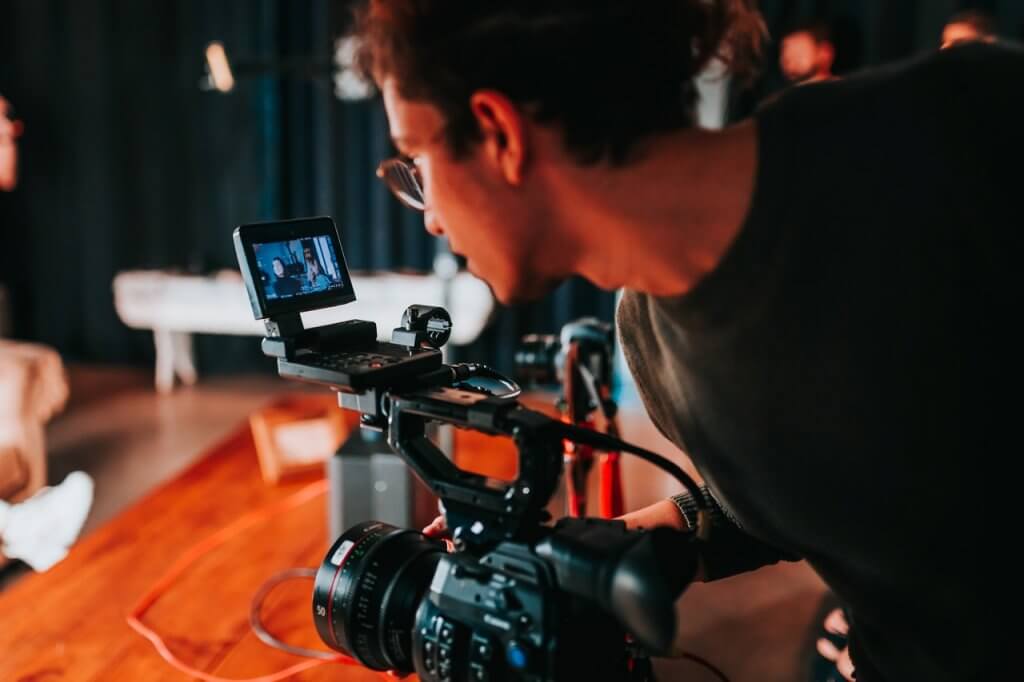 Finally…
Weddings are all about subtle details to make it more beautiful or simply perfect and without hiccups. The best way to get all the details in check is to make a comprehensive list and review it with your wedding planner or partner. This will help you make the most of your wedding site with nothing usurping your special day.