Nails across Australia can now breathe easy.
Quite literally, with the ravishing range of Miss Frankie polishes.
Developed by Kara Jeffers, the dynamo who ran Melbourne's French Pink nail salon for the past decade, this range was created using an innovative, breathable formula.
The unique formulation allows both water and air to pass through the polish, ensuring a healthier environment for your nails.
To add to this, Miss Frankie polishes are five-free – meaning they don't contain formaldehyde, dibutyl phthalate (DBP), toluene, formaldehyde resin and camphor – as well as vegan and cruelty free.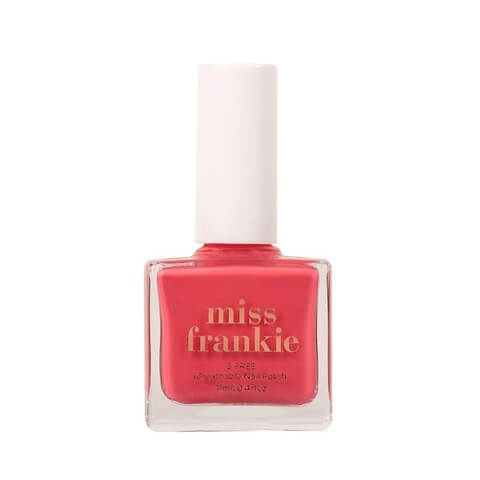 If you think taking the environmental high-road might lead to a finish that is less than stunning, you'd be wrong.
"I've been manicuring Melbourne women for 11 years, so I know they demand perfection," Kara said.
"There was no way I could – or would – compromise on quality.
"Our gorgeous Miss Frankie polishes are chip resistant, long lasting, fast drying and, most importantly, give a flawless, even coverage."
The updated formulation also means Miss Frankie polishes are completely safe for use on children or while pregnant.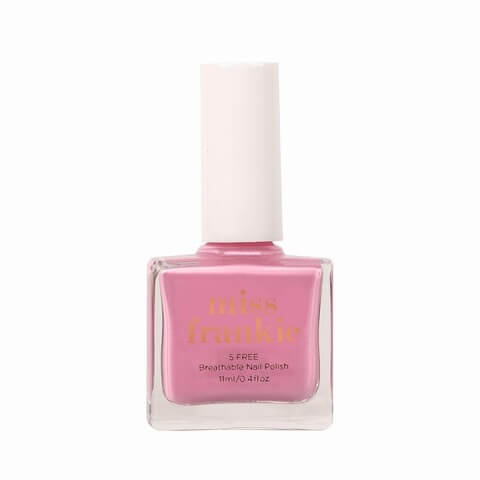 "There's no need to include nasties, like formaldehyde, which is a carcinogen, in nail polish any more.
There are alternative, far safer options that make the finish flexible, shiny and long lasting," Kara said.
Along with 21 colours, the Miss Frankie range includes Nourish Me cuticle oil, Bond With Me base coat, Make Me Shine top coat, Dry Me In A Flash drying drops and Take Me Off nail wipes.
Miss Frankie is available for purchase online at missfrankie.com.au.
You can follow the brand on Instagram at @lovemissfrankie and Facebook facebook.com/lovemissfrankie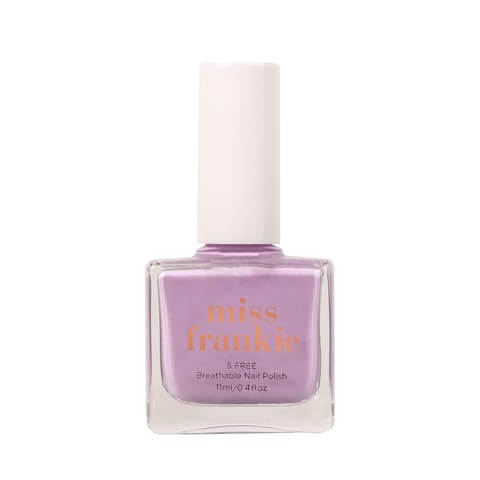 Polishes
Weekend Affair – RRP $22
Looking for a shade to take your weekend up a notch?
Then look no further.
This lustrous lilac is about to do all kinds of good things to your nails.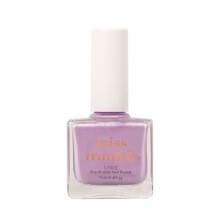 Hello Lover – RRP $22
If your lover was a nail polish, then this would be your OG.
Pink and poppin' – it's time to update that mani.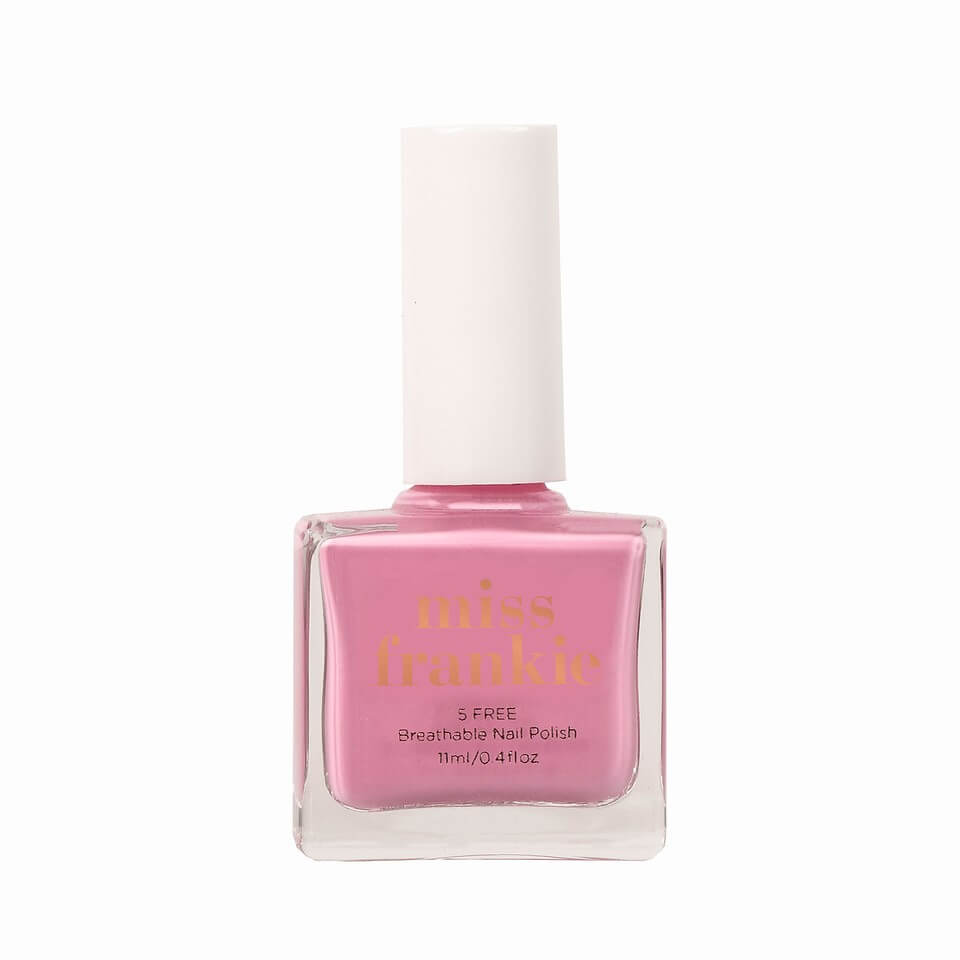 Did You Say Prosecco? – RRP $22
 If your fave prosecco and Miss Frankie had a baby, then it would be this pinky-coral perfection.
Fun, flirty, and itching to be snapped for your IG holding a glass of Italian bubbles.
Salute!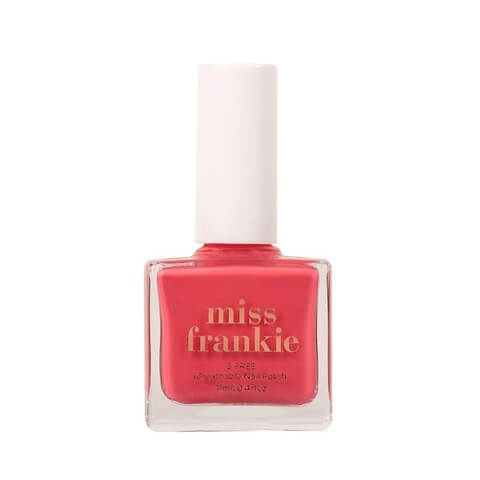 Send Hearts Racing – RRP $22
The statement go-to red every girl needs in her nail polish collection.
A true, bright red that will never go out of style.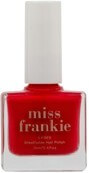 One Night Stand – RRP $22
Give your hands and feet the ultimate 'pop' of pinky-purple goodness.
This bright beauty is all about fun and standing out from the crowd.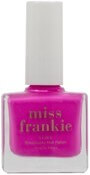 On Vaycay – RRP $22
A salmon coral that will give you all the vacation feels.
This stunning coral has the slightest hint of pink that compliments all skin tones.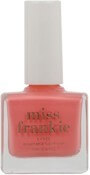 I Prefer Champagne – RRP $22
A nudey nude. Pale and creamy beige.
Perfectly paired with a glass of bubbles of a Friday night.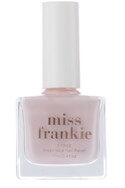 Perfect Stranger – RRP $22
A moody dark grey for all seasons.
When you need your nails to be enpointe 24/7, for any occasion.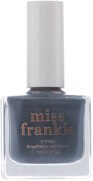 Yes Way Rosé – RRP $22
A creamy soft baby pink, with white undertone.
Pair this baby with a glass of rosé and you're set!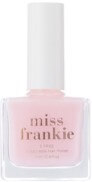 I Look Better Nude – RRP $22
 Soft and creamy nude (think really weak latte).
After all, nude is always better, isn't it?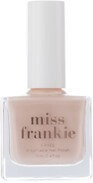 Text Me – RRP $22
The perfect pale grey.
For when your digits are on display.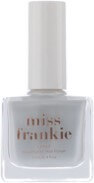 BFF – RRP $22
A creamy soft baby pink, little bit pastel.
Don't forget to add your new BFFs – Buffing, Filing, and the perfect Finish.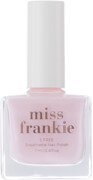 Swipe Right – RRP $22
A musky, blushie pink.
Have this on your nails and he's sure to swipe right.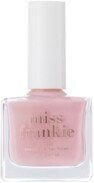 I Said Yes – RRP $22
Named for all the brides out there but not just for wedding days.
This is the ultimate sheer pink.
One coat for super sheer or two coats for a hint more pink.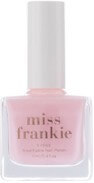 Hey You – RRP $22
Glossy neutral brown with hint of grey.
When you want a bit more impact than nude.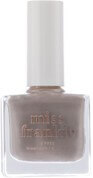 Have We Met – RRP $22
Super sleek royal navy.
Even Lizzie would approve.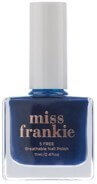 Pool Boy – RRP $22
The ultimate poolside cobalt blue, full coverage and super shiny.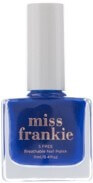 Make Me Blush – RRP $22
A sweet rosy pink.
She's so fine, she makes everyone blush.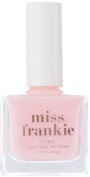 Current Mood – RRP $22
A rich cherry black.
Perfect for those cold winter months.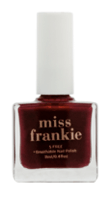 Crushing On You – RRP $22
A rich pink.
We have a crush on this colour already.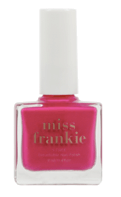 Secret Soiree – RRP $22
Creamy, sheer nude.
Literally the perfect nude, like, everyone will want to know your secret.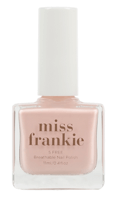 Remover
 Take Me Off (40 pack) – RRP $10
Take it all off with our water-based Aloe and Vitamin E nail polish wipes.
Perfect for prepping your nails, travel or an on-the-go colour change!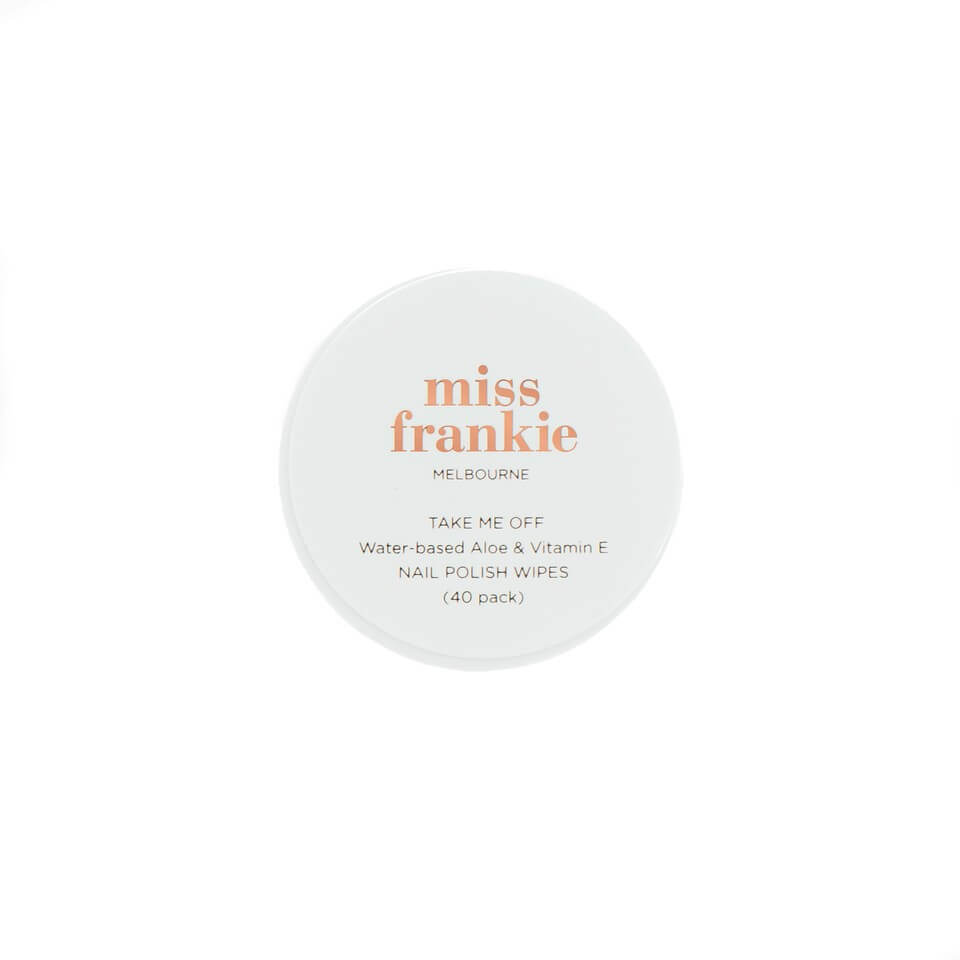 Treatments
 Bond With Me – RRP $22
It's all about the base.
Apply one coat of this breathable smooth base coat before your five-free nail polish application for a smooth and long-lasting finish.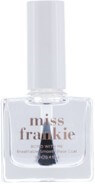 Make Me Shine – RRP $22
Seal it with a gloss.
For the ultimate long-lasting finish, apply one coat of this long last top coat after your five-free nail polish application to seal in colour and gloss.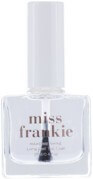 Dry Me In A Flash – RRP $22
Say goodbye to smudges.
For best results wait for 60 seconds after applying your five-free nail polish and top coat, then apply one drop of these express drying drops to each nail.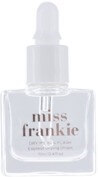 Nourish Me – RRP $22
The good oil.
Enriched with healing coconut oil, this repairing cuticle oil formula will nourish and rejuvenate your cuticles and keep those pesky hang nails at bay.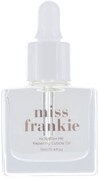 Miss Frankie is available for purchase online at missfrankie.com.au.
You can follow the brand on Instagram at @lovemissfrankie and Facebook facebook.com/lovemissfrankie