Thank you Gabbinbar Homestead for sharing this amazing article….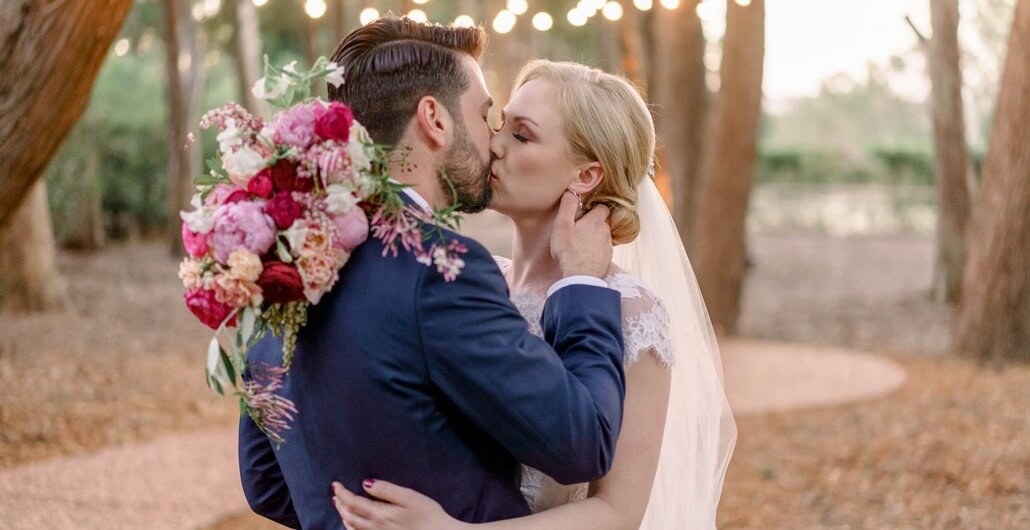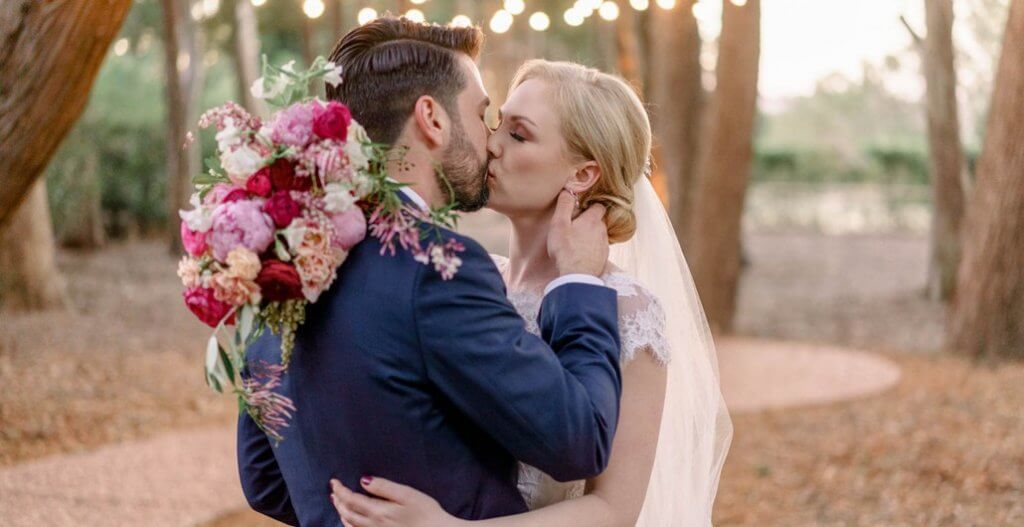 Robert and Sarah hosted a gorgeous Winter wedding at Gabbinbar Homestead alongside 70 of their closest friends and family. Blessed with a crisp but clear Winter's day which Toowoomba is renowned for, the ceremony was held in 'The Pavilion' followed by a garden party on the front lawn. The evening concluded with their reception in the 'Conservatory' complete with a delectable 2-course sit-down dinner.
So, it's time for all the juicy details. Robert, originally from New Jersey, was visiting Australia on a business trip where he initially met Sarah however, it wasn't until he moved to Australia 6 months later that their relationship really blossomed. Maybe good things really do come to those who wait? Robert planned the perfect proposal whilst they were both holidaying in the States. On Christmas Eve, Sarah and Robert were on their way into New York when Robert got down on one knee and proposed. He proposed in his hometown of New Jersey, at sunset with the NYC skyline glistening in the background…Tick, tick, tick!When Sarah and Robert were looking for a wedding venue they wanted to fall in love immediately. They knew when they found the right wedding venue it would be blindingly obvious. It was exactly this feeling that Sarah and Robert experienced when they walked through the gates of Gabbinbar Homestead – they knew there was no other option.
Sarah and Robert's wedding was the perfect balance between rustic and formal. Although most people would think rustic and formal are two completely different styles, when you combine subtle elements of both you are left with show-stopping beauty. We loved the rustic timber arbor combined with the elegant tones of the pink and red blooms, check out the pics below.

Now happily married, Sarah and Robert have some advice for newly engaged couples, "enjoy the time and have fun, plan well in advance so you have plenty of time to choose everything and don't get rushed."
PHOTOGRAPHY