Thank you for sharing Starlight Children's Foundation
Bride and Grooms-to-be who are planning their nuptials, or who are looking for a gift that lasts a last time, in lieu of traditional bonbonnieres, can often be left behind at the reception, or aren't environmentally-friendly!
Celebrate your special day with a Starlight Wedding Favour, and thank your guests with a personalised donation to help bring fun and laughter to seriously ill children in hospital.
Your big day can help make a sick child's day too!
From just $4 per guest, and with a range of custom designs and wedding themes, a Starlight wedding favour is the perfect way for engaged couples to make a lasting impact on the lives of seriously ill children who experience isolation on a daily basis due to their immunocompromised systems.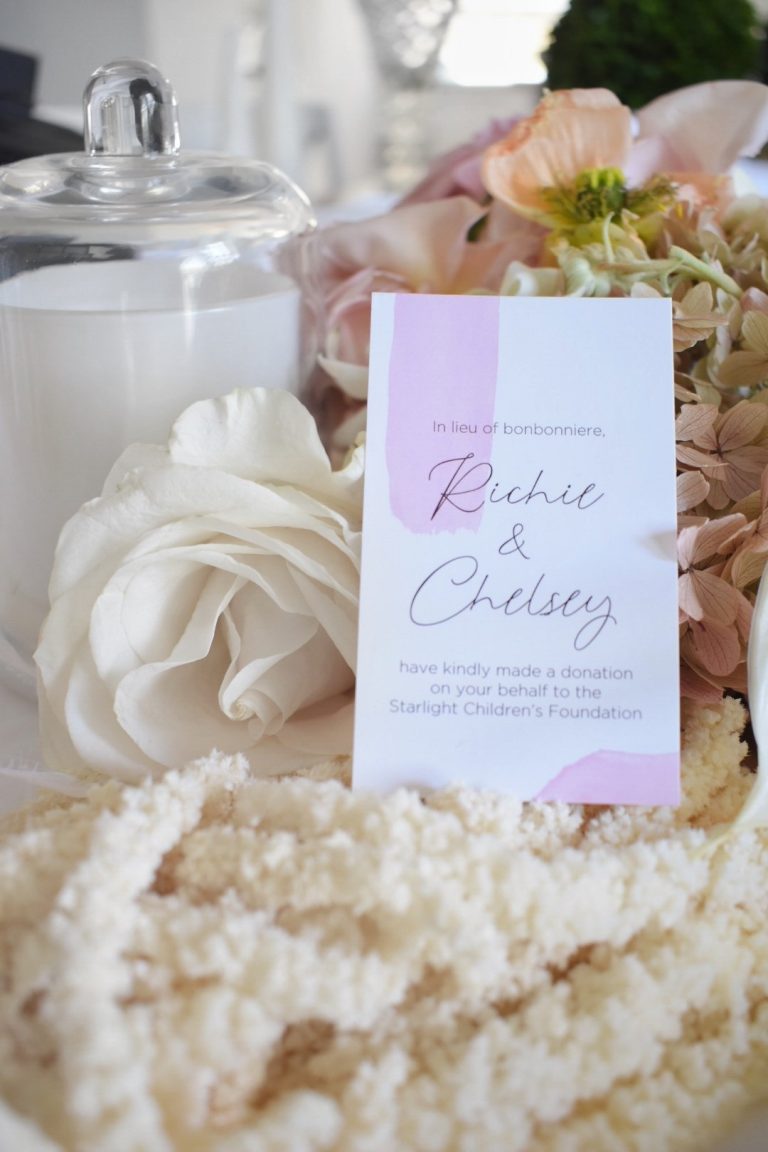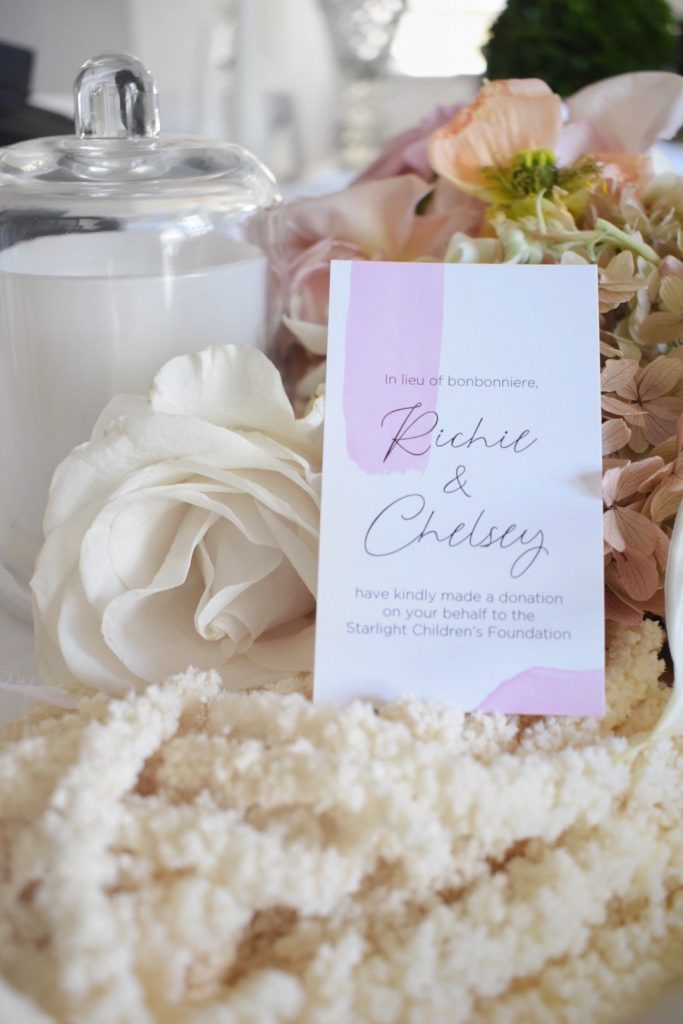 A recent study in 2019, found that Australian couples typically spent on average $464 on bonbonnieres across the country, and there's a growing trend for couples to be spending between $5-$10 on bonbonnieres per guest. A Starlight bonbonniere is a cost-effective and ethical choice for couples. So far, they have raised nearly $200,000 from almost 8,000 couples choosing to thank their guests by giving back to Starlight. This has enabled them to support more than 5,000 sick kids through their life-changing hospital programs, Captain Starlight and their Starlight Express Rooms, which deliver fun, joy and laughter to kids that need the biggest spirit lift of all!
You can view their entire collection on their website.
Their most popular designs in 2020 so far are their gold confetti, native, watercolour and eucalyptus donation cards.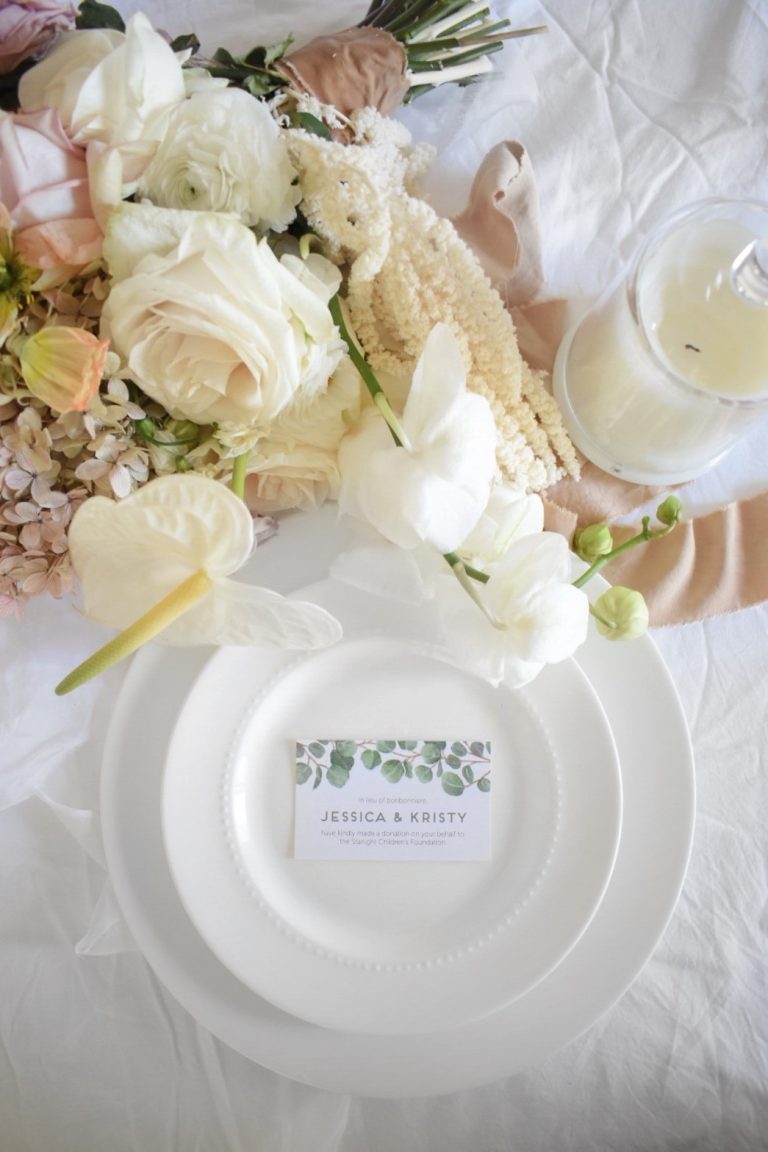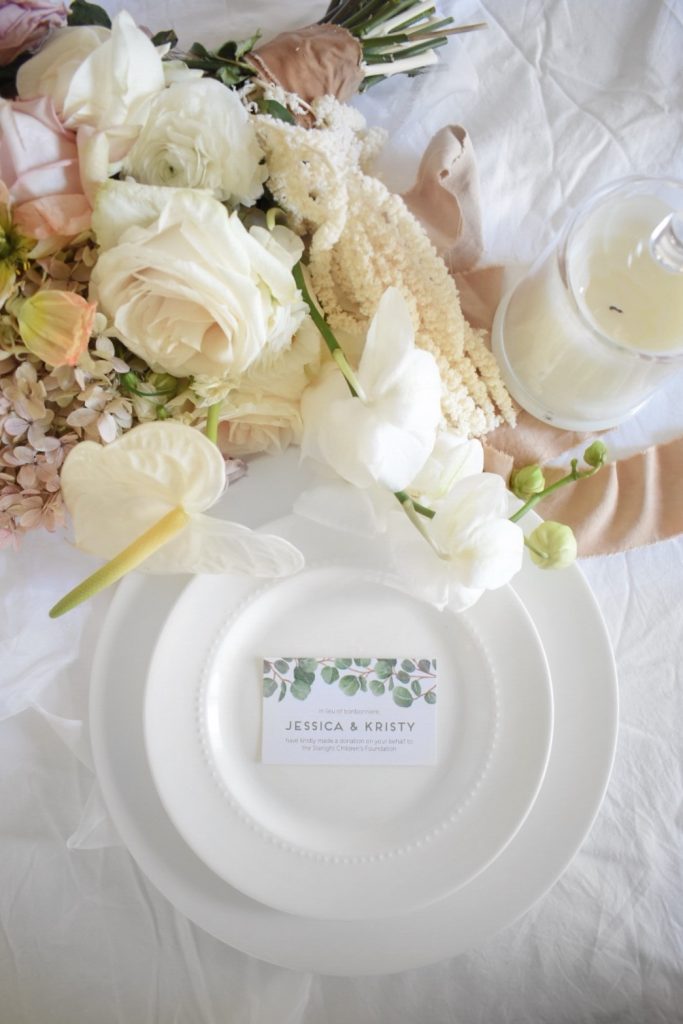 All designs are created locally by Starlight's graphic designers in Sydney, and carefully packed and delivered to couples well ahead of their special day. There is no need for brides or grooms to worry about late deliveries or typos, with couples having full control before the designs are sent out to print.  Brides and grooms-to-be can also elect to 'add' silver or gold star pins to each bonbonniere card if they would like their guests to have an extra 'takeaway' from the wedding, which also serves as a nice memento for them supporting Starlight through their attendance. Gold pins are $2 per card and silver pins are $1 per card.