Thank you to our Guest Contributor Mia Taylor for this wonderful article.
Preparing for a honeymoon trip is one of the most exciting things a woman can experience – it's a once-in-a-lifetime opportunity to simply relax and enjoy with your hubby, so you want to make it special. Aside from choosing your dream destination and the hotel you'll be staying at, what you bring with you is another major decision you'll have to make. You want to pack light and smart, so you need to be thoughtful and bring garments that are versatile and can easily be combined with the rest of the clothes you bring. Since this is a special occasion, you can use it as an excuse to get some cute pieces you've been eyeing for a while. To help you decide what to pack for your tropical honeymoon, we've made a list of outfits you can wear depending on the occasion. Scroll down to get inspired!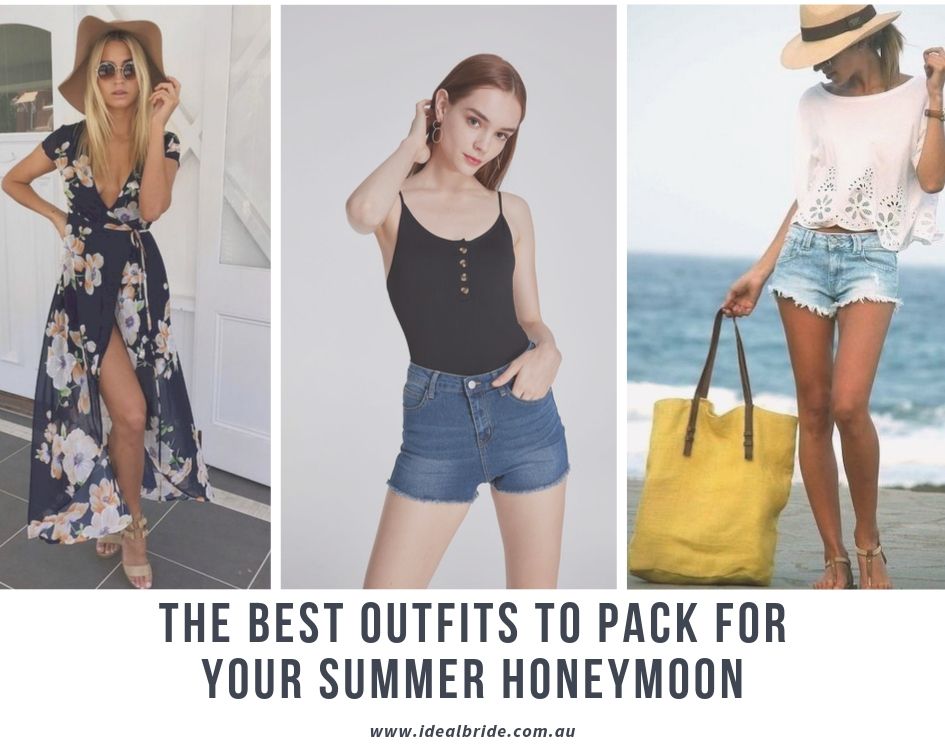 A light sundress for a shopping spree…
Every trip to a tropical setting requires a casual but cute sundress. A comfortable piece you can easily wear all summer long, sundress is a garment every woman needs in her wardrobe (bonus points if it comes in fun prints!). It's comfy enough to wear all day yet flirty and more feminine than a pair of denim jeans, which makes it the perfect #ootd candidate when going on a shopping spree. It can easily be taken off when you're trying on different clothes at the mall, and with a little bit of creativity, you can take it from daywear to nightwear. Ballet flats or gladiator sandals are great for shopping around the town with your hubby, and if you add a cute clutch and a pair of heels, you get the perfect look for a night on the town.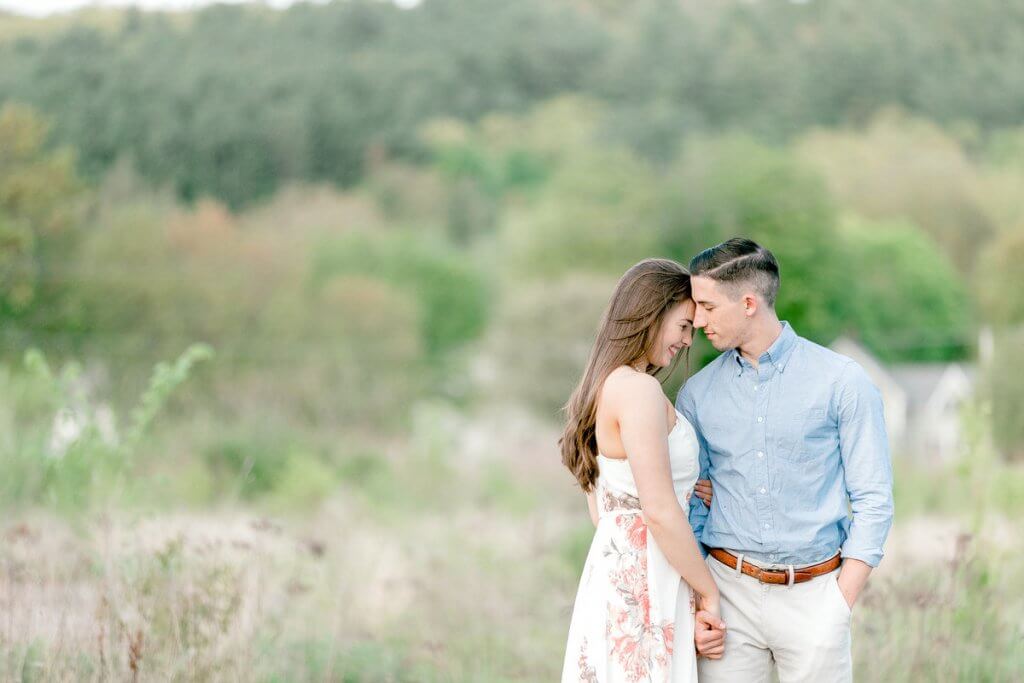 Bodysuit and cute bottoms for everyday wear…
Speaking of versatile pieces you can take from day to night in an instant, a quality bodysuit is definitely one of the summer must-haves you should bring for your tropical honeymoon. What makes this garment great is the fact that it's so easy to combine with the other pieces and it'll always result in a chic, yet carefree look. Get one (or two) in a neutral color so you get the most out of it. When combined with a printed maxi skirt or a cute pair of shorts and sneakers, it can be casual everyday wear. Swap your footwear for a pair of sandals and add a statement necklace and you get a stylish, edgy look for the evening.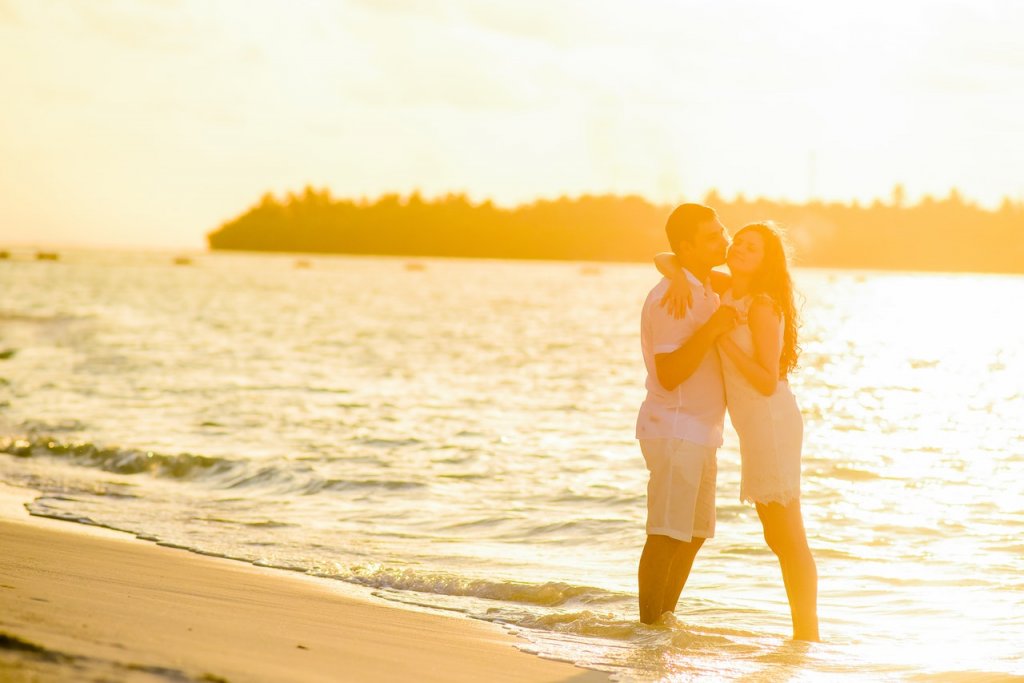 A caftan and bikini for the beach…
Since you're going to the beach, you'll need to pack some lightweight clothes you can wear there, too. Dressing up for the beach is always fun since you get to experiment with all the different types of swimsuits, but when you're not swimming or sunbathing, you'll want something you can use to cover up and look decent. Caftans and sarongs will bring in a feminine flair but still look casual, while a pair of shorts and a cute top will keep you looking stylish. Pair them with some cute flip-flops, and throw a straw tote into the mix for the perfect beach look. Don't forget your hat and sunglasses!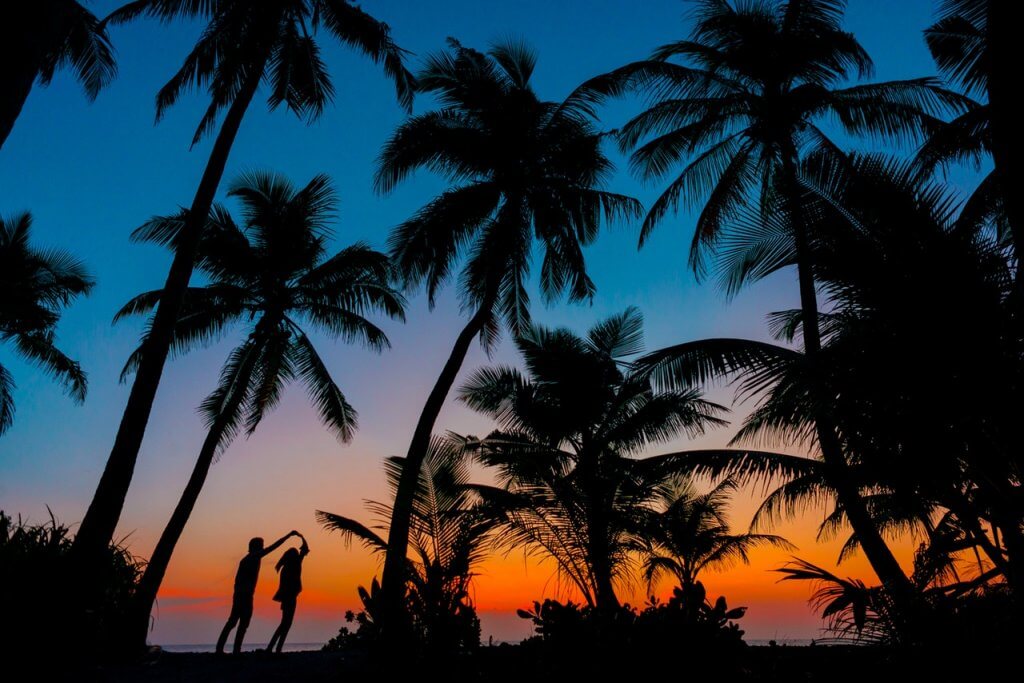 Denim pants and a tee for a casual look…
If you and your hubby plan on going for casual tours around the city you're visiting, you'll need something you can feel comfortable in. It's the perfect excuse to go back to the basics and throw on your favorite casual tee and a pair of chic denim pants. This casual combination is also good for destinations that require less revealing clothing, so if you bring these two, you don't have to worry about looking inappropriate. If you think this look might seem plain, accessorize with a bold accent piece – go for a leopard print belt or use a bandana as a headband to spice up this simple outfit.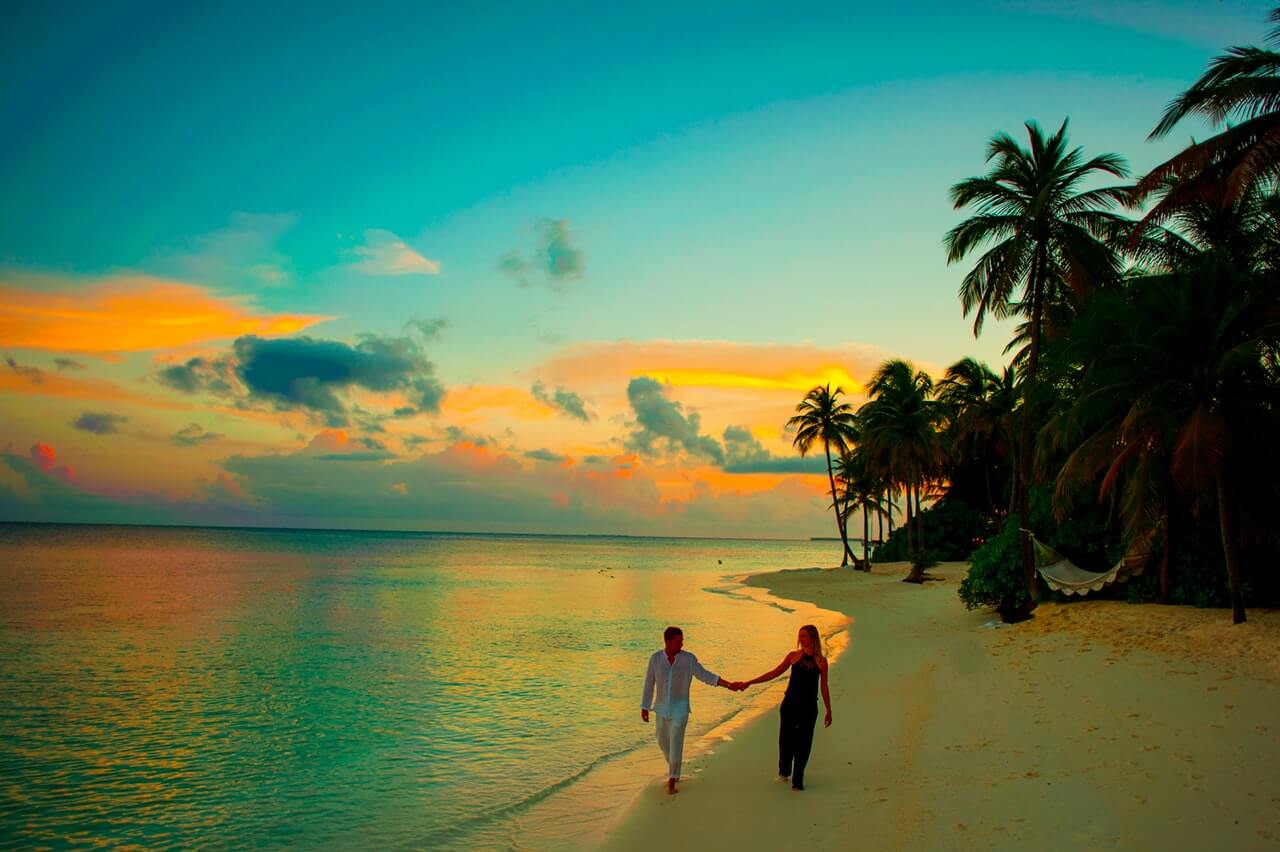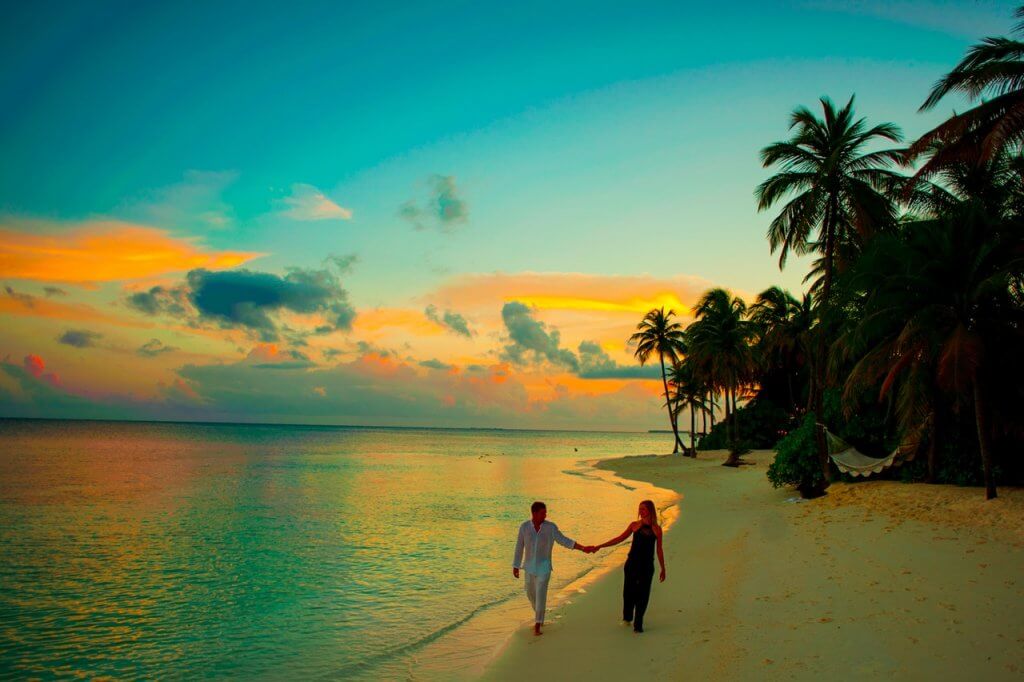 A slip dress for a date night…
Nothing says sophisticated as a perfect satin slip dress. A classier version of an undergarment, it hugs your curves and makes you look irresistible, and just like bodysuits, it can be worn year-round. It's pretty versatile and therefore, easy to style, which means it can easily pass as daywear if you pair it with the right garments and accessories. Wear a slip dress with sneakers and a tee underneath for a casual everyday look, and dress it up with high heels and statement earrings for a romantic night with your hubby.
Packing light isn't easy, especially when it comes to prepping for a romantic getaway. These outfit ideas will make packing a breeze and help you create various looks, so you can feel sexy and confident, enjoying your honeymoon to the fullest.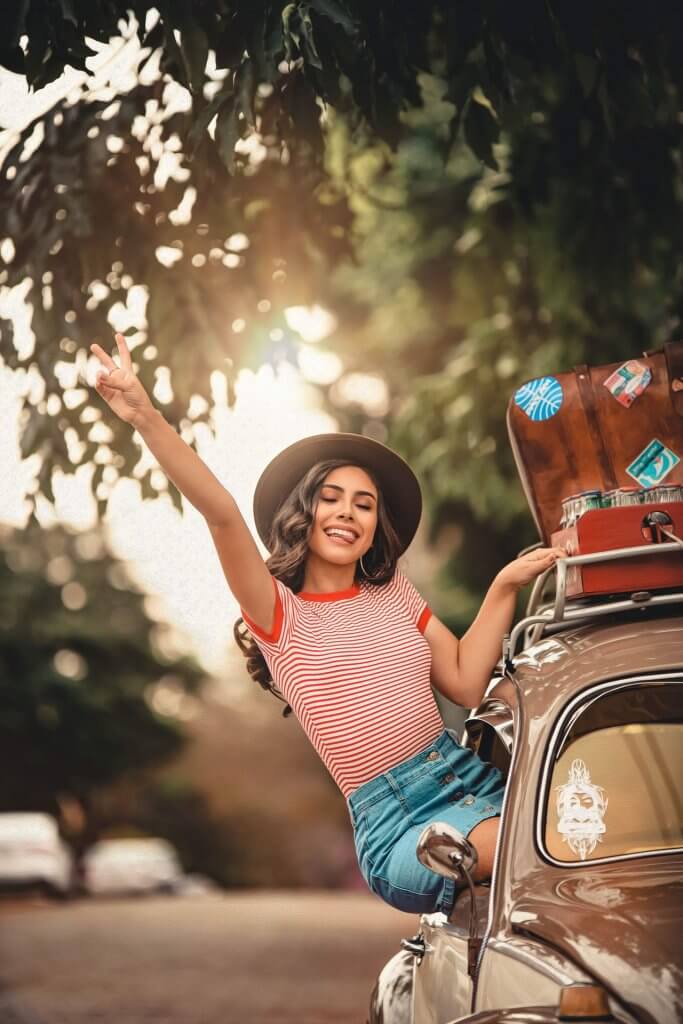 Mia Taylor is 33 year old blogger who writes about beauty, fashion and travel. She had always been passionate about fashion and over time she had developed a style of her own. Mia loves to mix and match and get inspire girls with her advice about outfit and accessories. She loves telling a story about her travels, providing beauty tips with readers.