Thank you to our Guest Contributor Cynthia Milo for this wonderful article…
With the average bride spending $5,180 on her wedding dress, it's no surprise that storing it safely is a top priority following the big day. Brides store their dresses for various reasons, from not wanting to part with something that's so special to them to hoping their daughter will one day wear it to their wedding. Whatever the reason, storing a wedding dress can be simple and worry-free if you follow some basic tips.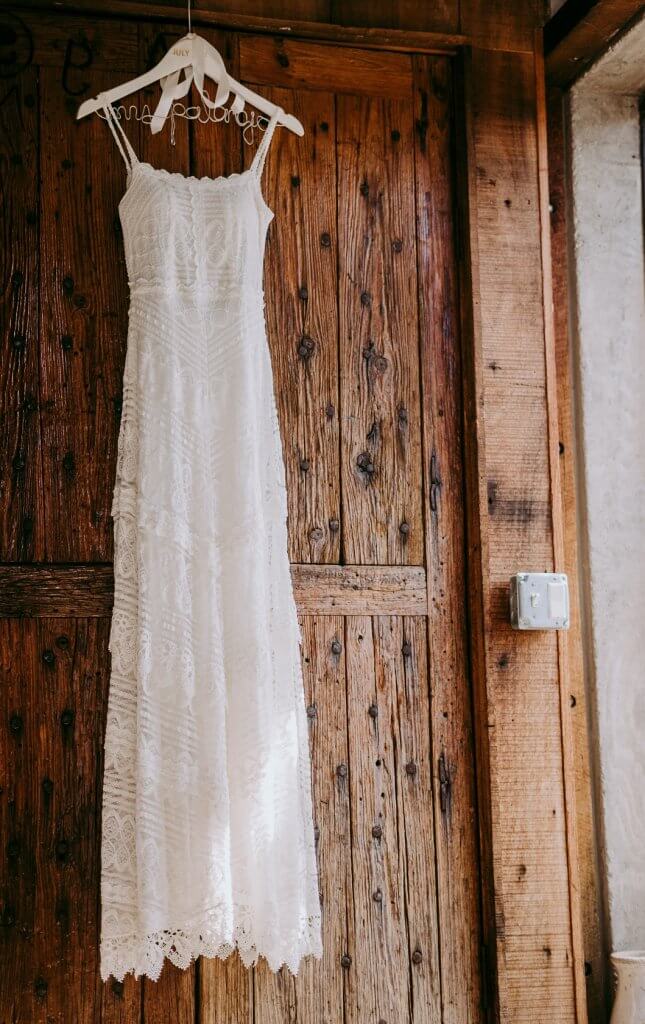 Get a professional cleaning before storing…
Before storing your dress you should get it professionally cleaning as soon as possible after your wedding. If you're going on your honeymoon straight after your wedding, this can be a job for the maid of honour. This is because some stains, particularly clear ones like alcohol or soda, will oxidize over time and turn brown. Even perspiration on your dresses lining can discolour and make the material brittle over time. Ideally, you should take your dress to a professional wedding dress cleaner, rather than your local dry cleaners, as they'll know how to handle the materials and any embellishments, as well as being trained to spot invisible stains and remove them before they can do any damage.
What to store your dress in…
Once your dress has been professionally cleaned you need to store it. It needs to be kept out of direct sunlight as this can very quickly fade any colours and turn white to yellow. Dresses shouldn't be stored on a hanger as they tend to be heavy so can become misshapen. It can be tempting to store your dress in a plastic zipped bag, but these will hold moisture and can cause discolouration and even mould growth. The only plastic a wedding dress should be stored in is a wedding preservation box that is made using acid-free plastic. However, the best option is a professional wedding preservation chest that will protect your gown from air, light, and humidity, while still being accessible for admiring every now and then.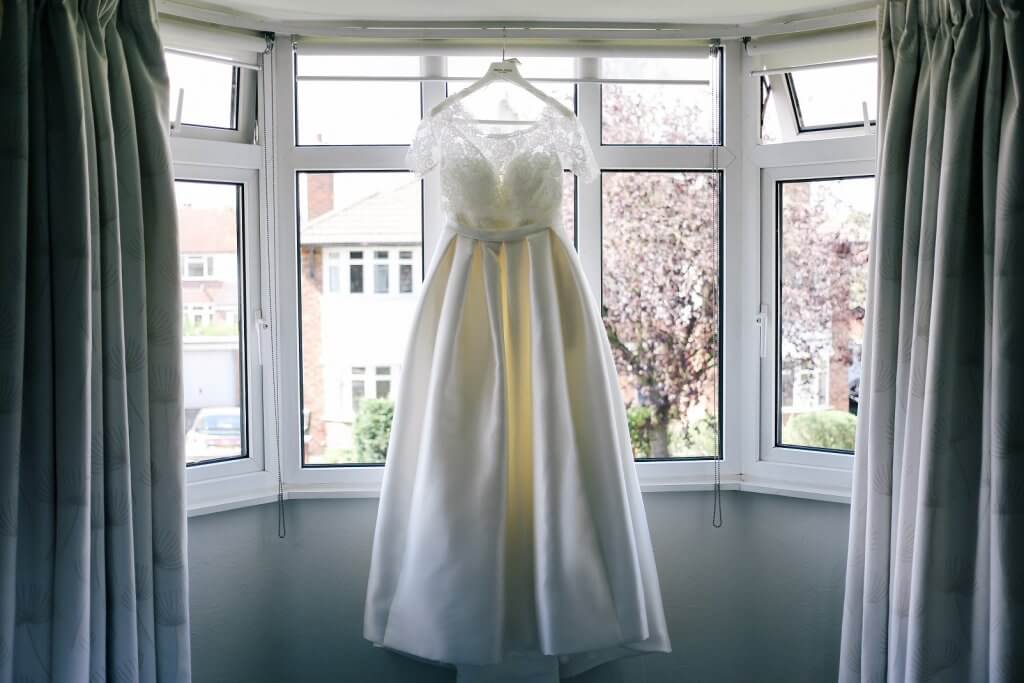 Where to store your dress…
Once your dress has been cleaned, folded, and placed into whatever you choose to store it in, there's then the task of where the keep it. Humidity should be around 50% and it should be somewhere cool, dark, and dry, which immediately means that basements and attics are a big no. Basements tend to be humid so even a dress that's stored in a preservation box or bag may not be able to fight off mould spores from creeping their way in, while attics can become very hot, which can affect the materials used on your dress. Under your bed or in a closet are usually safe options. If you have nowhere suitable to store your dress you can have it stored for you long-term, such as at some wedding dress shops.
The safe storage of your wedding dress should be factored into your budget as a professional cleaning and purchasing a storage bag or chest can quickly add up. However, having your dress in perfect condition to look at for years to come will be worth it, especially if you get to pass it onto your children one day.