Written by: Ivy and Bleu
So today I watched the most infuriating Facebook video about how unjustified it is when the cost goes up as soon as the word wedding is mentioned.
I thought what a perfect opportunity to break down for you all why our On the Day Styling Fee is higher for our weddings than for our corporate events or parties.
Firstly I get weddings are super expensive and there are some instances where absolutely you wonder why the price inflation!
I to have been a bride (& at 23 having just bought a house a very budget conscious one) so I get it!
I remember ringing to book a limousine and being told a astronomical figure that I would literally have had to take a second mortgage against my shiny new house for! I then rang back 3 hours later …..didn't mention wedding at all and paid half the price (Sneak trick my car hire friends will hate me)
I'm sure they to have there reasons and just fyi being so budget driven at the time rather than quality driven when my limo did arrive it was such a old piece of crud we were all worried it was going to actually break down half way there  – but that's a whole other blog for another day – how to budget wisely.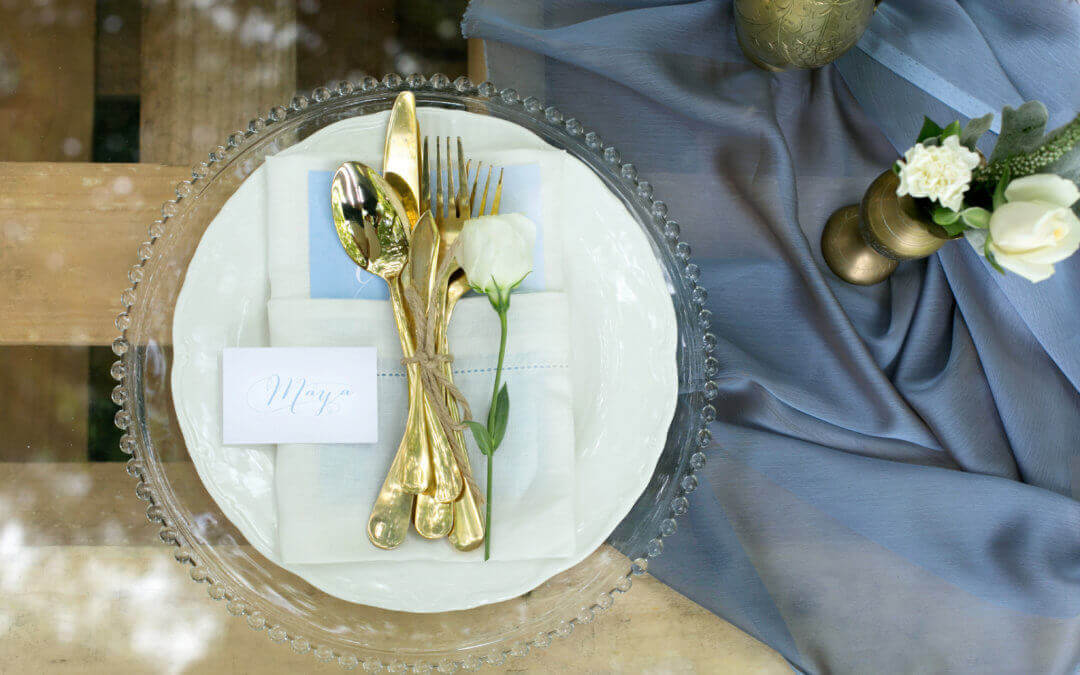 Photography – Eyes Of Love Photography & Stationery – Cara Marie Designs
The amount of work that goes on behind the scenes for a wedding as opposed to a birthday party or corporate event is phenomenal.
From countless amounts of emails (we offer unlimited email access to all our styling & planning clients), 1-4 showroom consults at an hour+ each, endless hours of phone calls with the bride, groom, venue, suppliers, mother of the bride (yes this totally happens) to then sourcing the "right" stock.
As you can imagine there are 3000 different shades of blush pink and you can ensure that the 40 versions we currently have in stock won't be the exact shade to match your bridesmaids dresses #details.
Here at Ivy & Bleu we just like you do take the little details very seriously we understand that this is your big day, that the amount of money it costs you could feed a small nation for a year and that yes the colour blue on your invitations should be exactly the same shade that was in his eyes when he proposed (ok maybe not that far but we could totally do this if asked).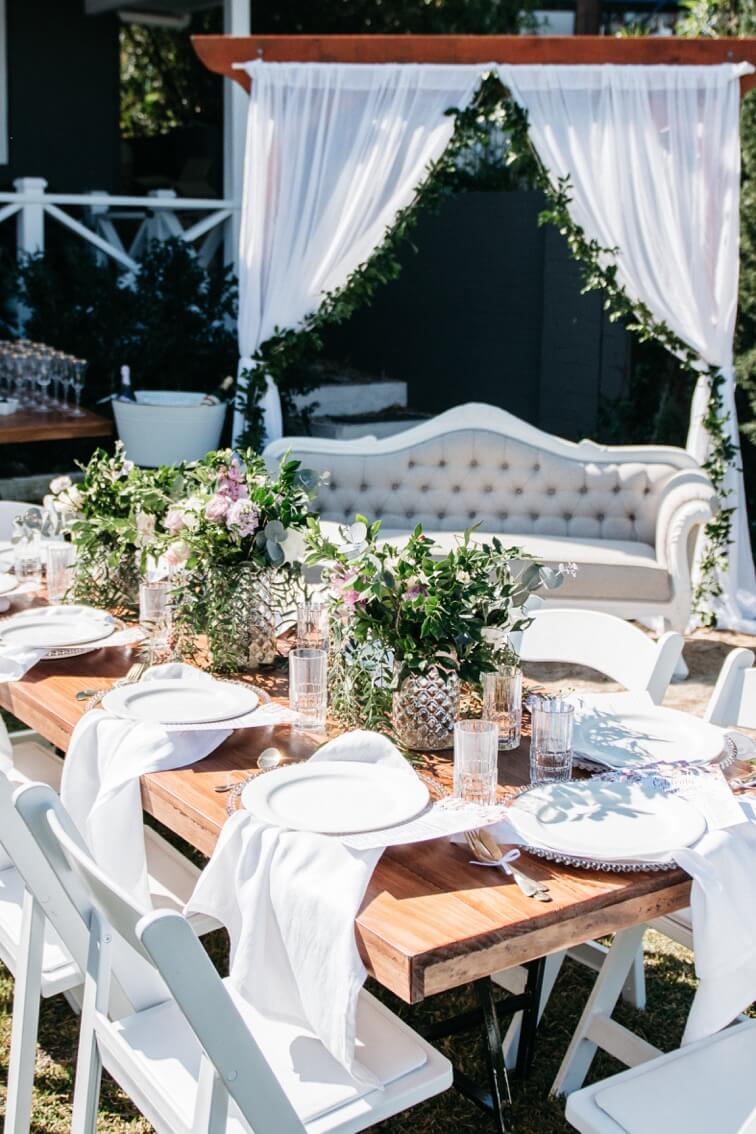 Not only is the work behind the scenes increased but the time taken to actually set up on the day is higher than any other event. From bonbonierre's to placecard's the amount of "stuff" to be set requires more staff and longer hours which increases labour costs.
We ensure all of our staff are highly trained "stylists" not just setup crew following a job order.
They know the runners should all be at the same length (you would have no idea how often I walk into someone else setup and notice these little details have gone unnoticed) they can decide that the napkin looks better folded this way than that, they can readjust a floral centerpiece that has become dislodged in transport.
We spend the time at the end of the setup to go over each and every detail no matter how small.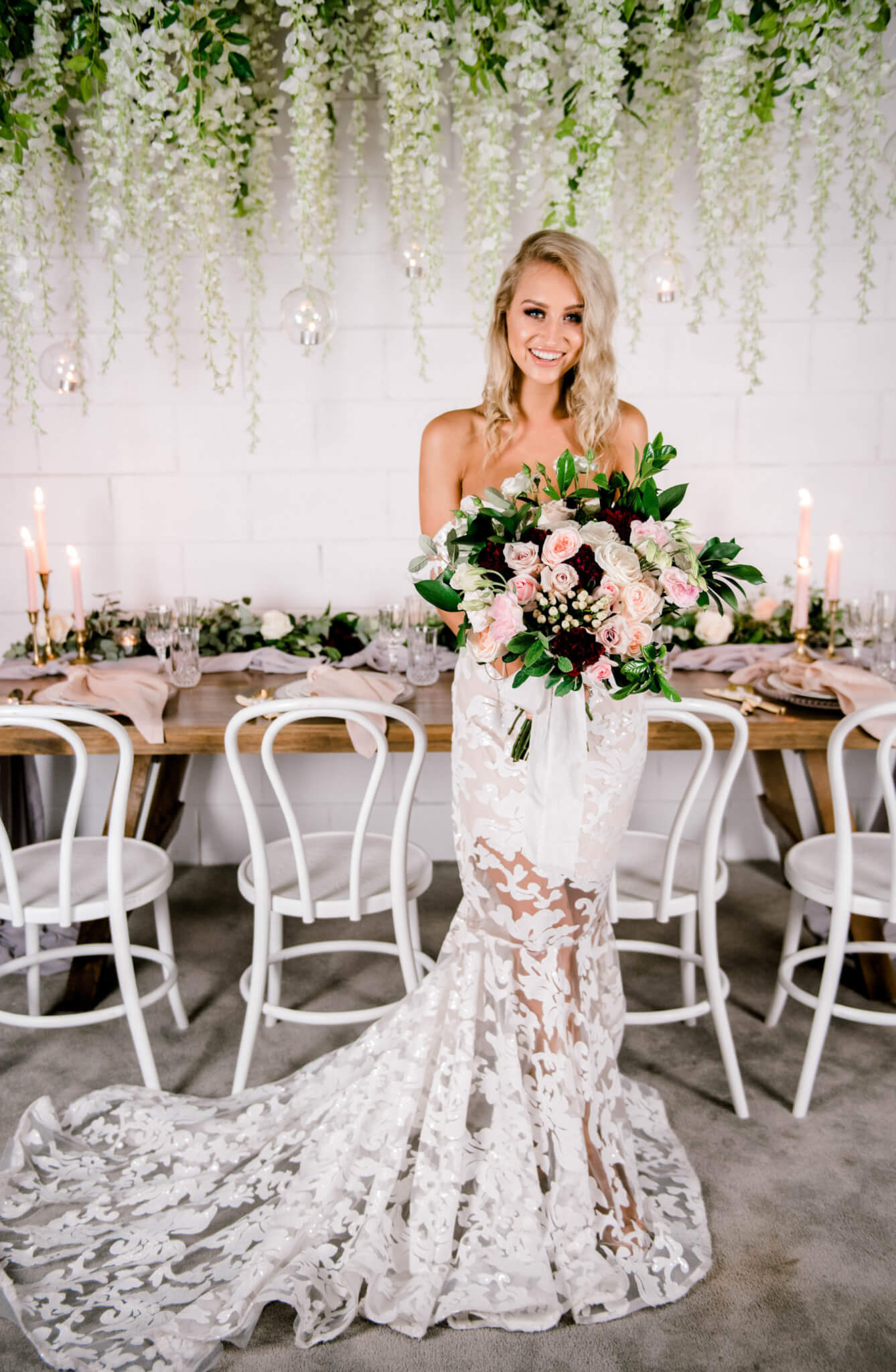 It has taken us years of training, educating, trialing this method or that to build the brand that Ivy & Bleu is today and you can rest assured when working with our team that our costs have been carefully calculated, that whilst we are not the cheapest (or the dearest for the matter) that our knowledge and brand has been built to ensure your day is absolute perfection.
Styling & Florals – Ivy & Bleu