HERB THE TRAVELLING TRIKE WILL DELIVER – IN EVERY WAY.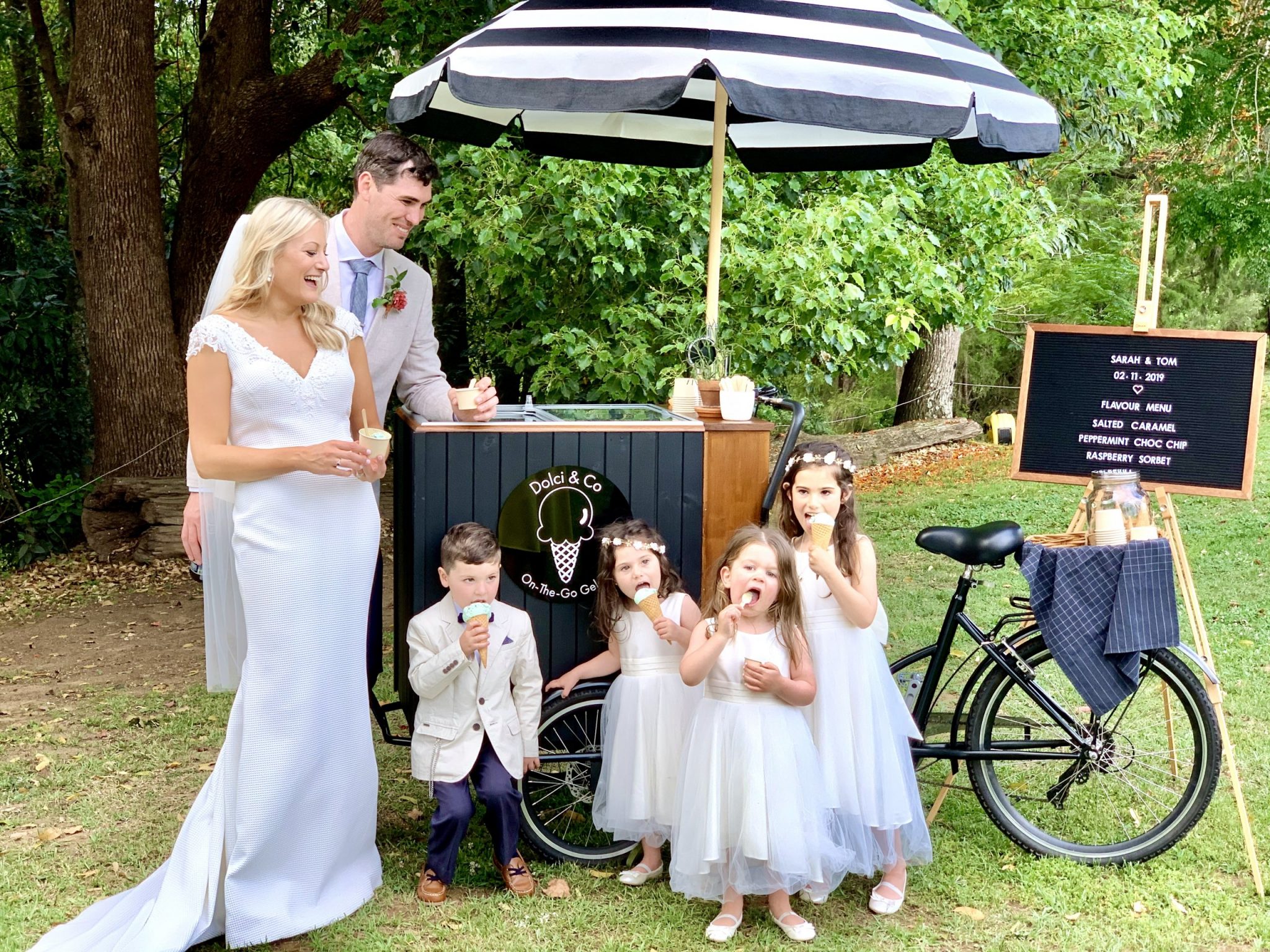 Herb the Travelling Trike is a mobile gelato & sorbet bar, designed to delight your guests and bring a little decadence to your special day in Brisbane and surrounding areas.
Handsome Herb will roll up to your event dressed to impress, complete with an umbrella cap and beautiful styling elements.
Herb is always punctual, and will start serving at whatever time you choose – straight after the ceremony as a sweet treat for your guests while you take photos (don't worry – we'll save you some!), during the festivities later on, or even as a delicious dessert after the main meal. Herb will work around you!
With three flavours on offer (picked by you from our entire range), you and your guests will love the lush gelato and sweet sorbet Herb provides, all made fresh for your event right here in Queensland by the Maleny Food Company. Herb comes with all the necessary trimmings for you and your guests – a personalised menu board, cups, cones, spoons, serviettes, and he can even transform into a heavenly sundae dessert bar upon request – you need only ask.
Herb is a very considerate trike, and understands completely that food allergies and special diets must be taken into consideration. Herb is happy to state that all of our sorbets are dairy and gluten free, and almost all of our gelato is gluten free, so your guests with special diets will feel included during the happy occasion.
Once Herb is empty and your guests are full, he rolls quietly and unobtrusively out, leaving you and your guests to dance the night away
Our Most Popular Package
WHEN HIRING HERB THE TRAVELLING TRIKE, YOU GET:
Complete set-up and pack-down of Handsome Herb
One and a half (1.5) hours of service
An attendant to serve your guests
Three (3) gelato/sorbet flavours chosen from our extensive delicious collection – this serves approx. 100 people
Cups, cones, spoons and serviettes
A menu board and easel displaying your flavours
And most importantly, Herb himself, dressed to impress
TOTAL COST – $695