It's not a party without the Kombi Keg
Kombi Keg Brisbane is a fully restored VW Kombi that has been equipped with a 6 tap beverage system. The unique mobile bar is perfect for any event, from weddings, engagements and birthday parties to corporate events and festivals.
Don't want to just have beer on offer? No problem.
Anything that comes in keg form can be served through the freezing cold taps of the Kombi Keg mobile bar, including beer kegs, cider, soft drinks, cocktails, water and even your own homebrew!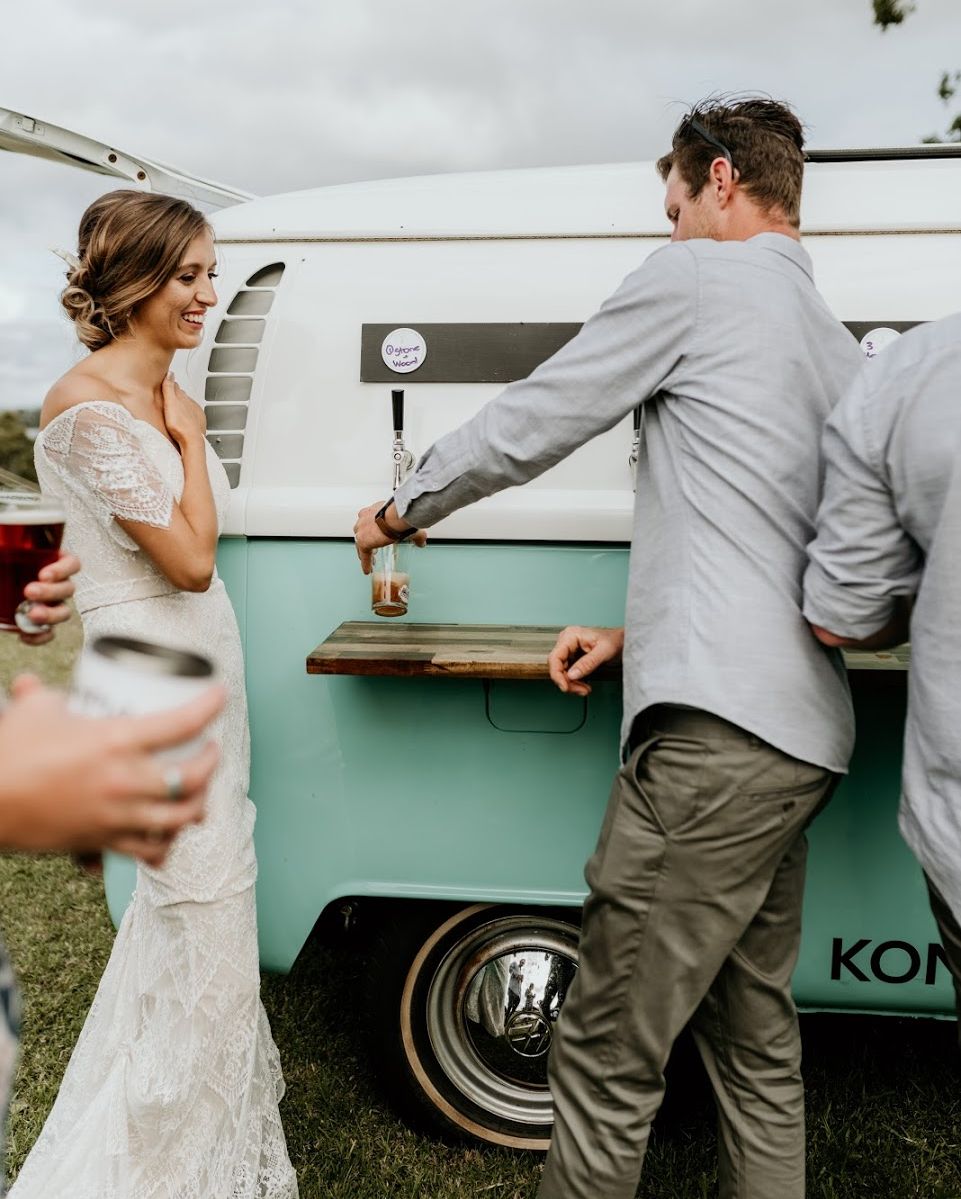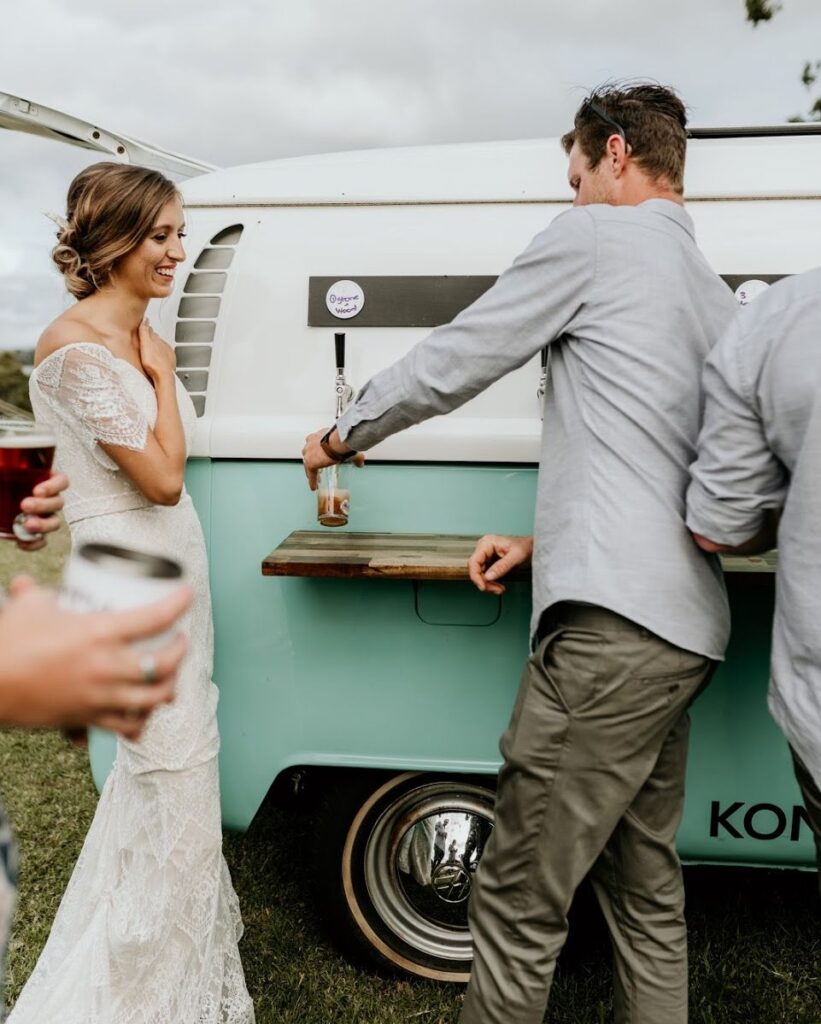 Serve your next event in style, Kombi Style
Kombi Keg Brisbane provide a mobile bar complete with:
An instant chill beer cooling system to keep your beverages flowing icy-cold;
A complete 6 beer taps capable of connecting to 19L, 30L and 50L kegs of beer, cider, wine and more;
Food grade C02 gas to pressurize the kegs – keeping your beverages cooler for longer;
Premium Kombi Keg branded cups allowing your guests to self-pour;
3 drinks tubs in the rear of the mobile bar complete with ice ready to cool your cans and bottles;
Multiple unique benchtop options to suit your event theme;
Our mobile bar even includes a rooftop TV allowing you to showcase music, sports or even branding for brand activation events.