I believe that every stage of life deserves to be celebrated. Whether it is a love celebration such as the joining of two people in marriage, a life celebration such as welcoming a new baby or an end of life celebration farewelling a loved one, they each deserve to be a unique and memorable experience that lets everyone leaves with treasured memories.
A percentage of every fee will be donated to Team Jenny MS Qld to help fund research into a cure for Multiple Sclerosis.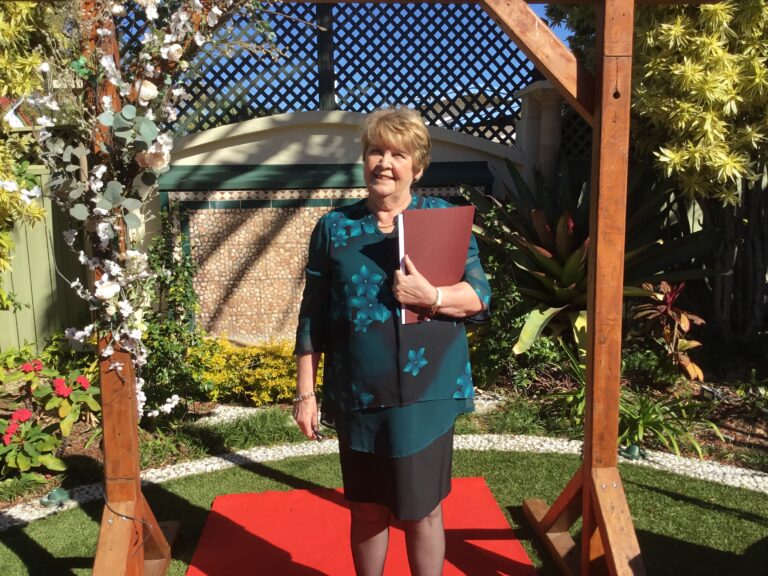 I love engaging with people from all walks of life and guiding them calmly through the ups and downs of their special times. I enjoy meeting new people, getting to know their stories and helping them to work through the maze of organising an important ceremony, no matter what the occasion. My maturity, life experience and confidence let me be the calming influence you need when dealing with any important occasion. My clients are awesome and they deserve my total respect and attention when we are planning and performing their celebrations. I guarantee you 100% that you will get that. If I can help to make your day extra special then it helps me to achieve my dream.
As someone who is 33 years into their second marriage I understand why recycled love is so special. I get a real thrill performing ceremonies for those who have loved before. I especially love celebrations that are fun and personal. The opportunities are much greater to involve guests and have everyone smiling and enjoying themselves while still being meaningful and memorable.