BEAT DRIVEN. MUSCLE BURNING. REFORMER PILATES.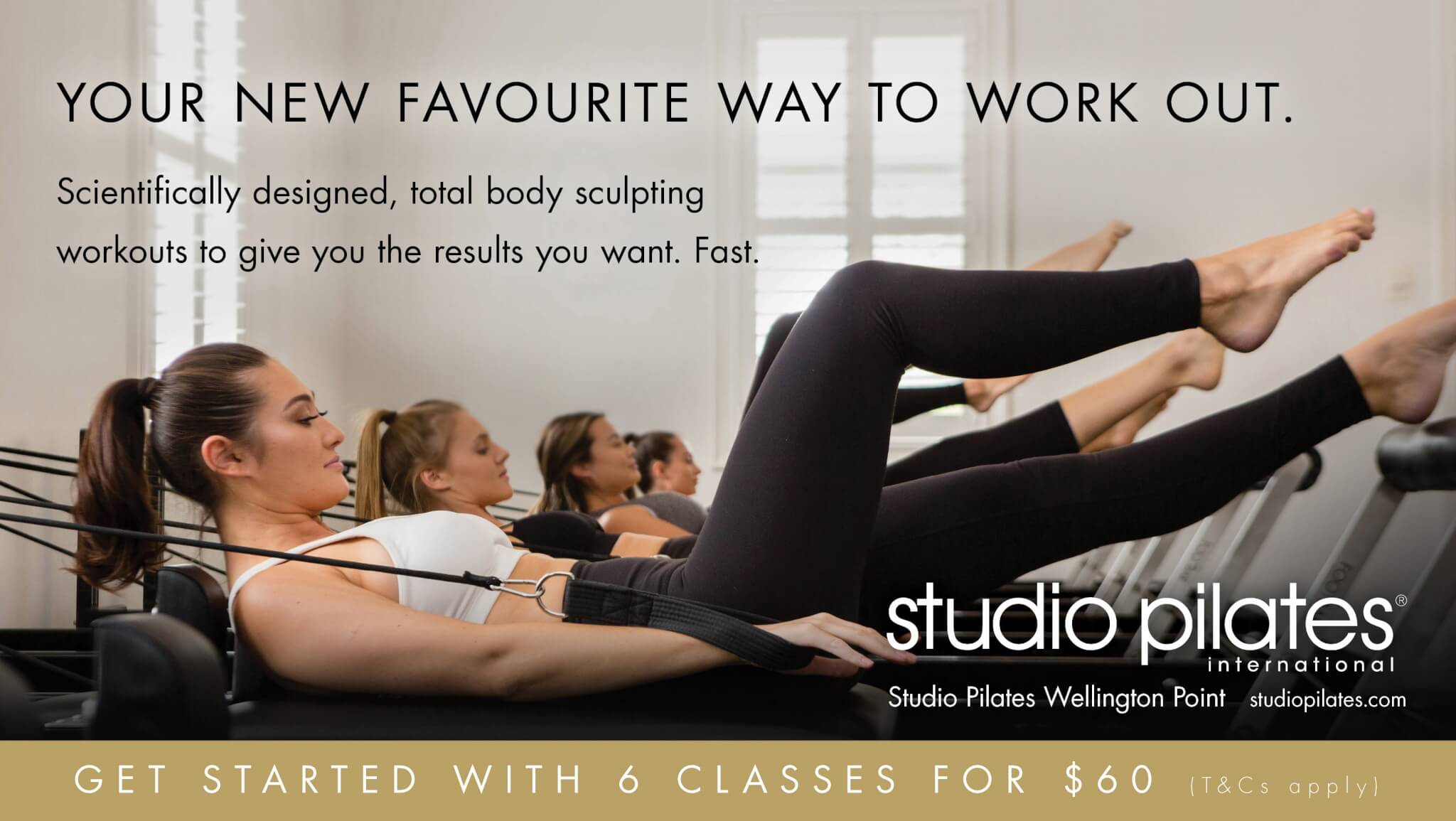 ---
Studio Pilates Wellington Point delivers an exhilarating workout experience to residents in this Brisbane Bayside community. Join us in our intimate class space for an unrivaled workout experience.
Discover your new fitness obsession with high energy, inspiring classes, uplifting music and a luxe workout space.
Fast paced, intense classes that deliver incredible total body sculpting workouts to challenge you mentally + physically. Every. Single. Time.
Innovation, world class instructors and ever-changing workouts keep your body guessing and give you the results you want. Fast.
It's everything you want in a workout, and nothing you'd expect.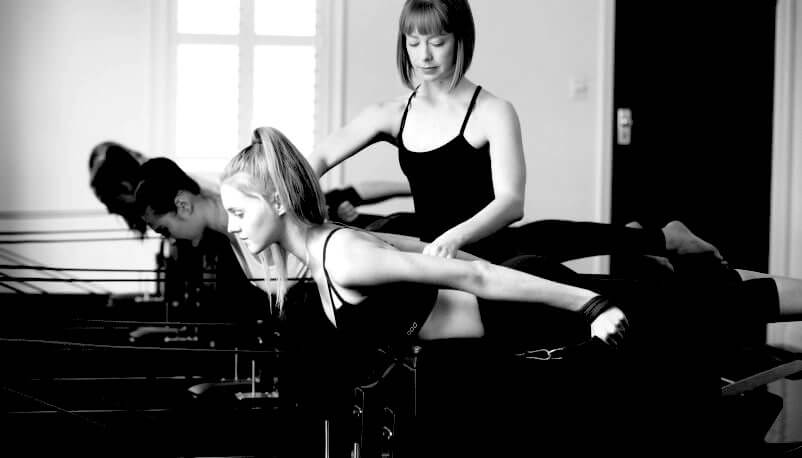 A NEW ERA OF WORKOUTS. FEEL IT
We live and breathe what we do, so you get what you came for.
This is results-driven, tried-and-tested exercise science at its best.
Whatever your goals, we'll help you get your body into great shape for the things you need it to do.
MAKE PILATES YOUR HAPPY PLACE
Studio Pilates helps improve your mental stamina and releases endorphins, helping you feel positive and energised. It helps improve concentration, stress management and relaxation.
It's our happiness equation:
Pilates = Endorphins = Happiness.
A HIGH INTENSITY, LOW IMPACT WORKOUT
Studio Pilates is a state-of-the-art, scientifically-based way of transforming your entire body in the quickest time possible.
Our unique choreography is sequenced and timed in a precise way to force the body to adapt and get stronger, and undergo significant change. This is where our workouts excel.
Studio Pilates is a super-efficient way to work out.  In just 40 minutes, each high intensity class is delivering you incredible results.
MUSCLE CONDITIONING & FULL BODY STRENGTH
Strength and conditioning work in Studio Pilates builds stamina and power.
It builds strength and tone without bulk, aiding in speed and range of movement.
Evenly balanced, functional muscle development results in activation of lazy muscles, lengthening of tight muscles and less risk of injury.
No muscle group is overtrained or undertrained.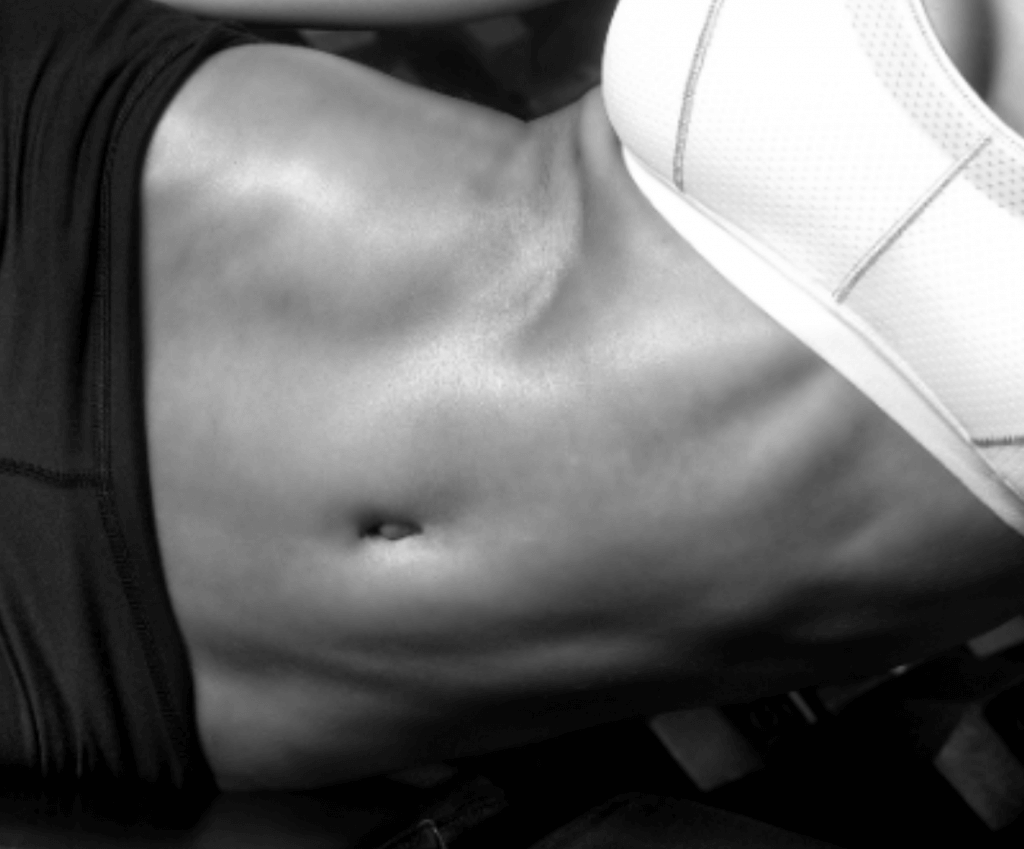 CORE STRENGTH AND TONE
A primary focus of our workouts is the targeting and isolation of deep core muscles, which we refer to as the T-Zone. Overall strength and conditioning of the T-Zone not only produces a strong abdomen and obliques, but the powerful stabilising muscles in the mid back, lower back, spine, chest and glutes.
A strong core is the 'powerhouse' of your body. It helps reduce back pain, improve posture and alignment, and helps power your sports.  It is scientifically proven that through working these deep core muscles, you can dramatically flatten your abs more effectively than any other type of abdominal workout.
BODY SCULPTING
Studio Pilates radically sculpts, tones and reshapes your entire body in a very unique way. You'll respond by becoming stronger and changing shape – ultimately giving you amazing results: long, lean muscles, increased muscle strength and tone, improved flexibility and posture, dramatically flattened abs, a firmed and lifted buttocks, toned inner thighs, and defined looking arms.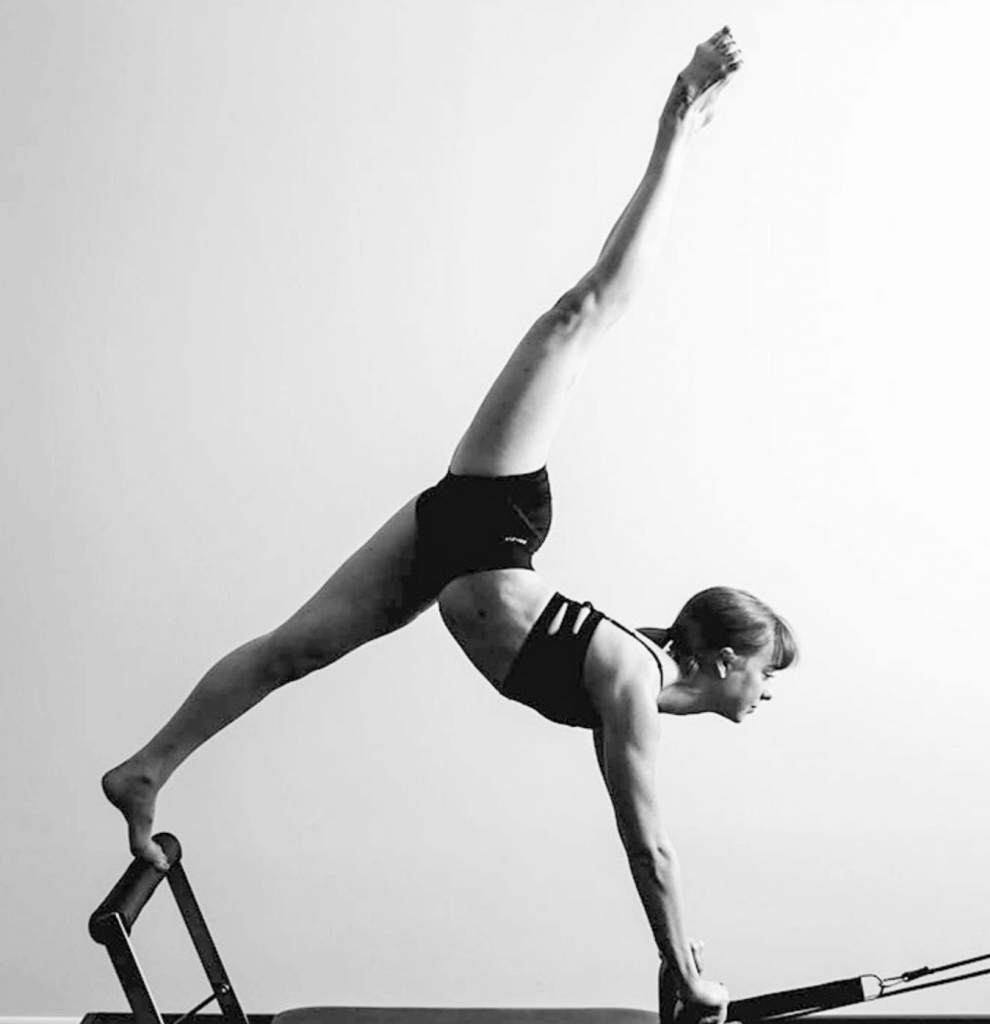 TESTIMONIALS:
"Studio Pilates is amazing! My body is changing so quickly after just 8 classes and I have so much more strength and energy. The team are all so lovely and friendly but at the same time really professional and knowledgeable. Highly highly recommend!"
Danielle S.
"Great studio with friendly, helpful and knowledgeable staff. I'm hooked, and loving the full body workout it gives!"
Pru R. 
"Fantastic studio with experienced, caring and motivating instructors. Absolutely love a Pilates workout!"
Molly W.