Hello, I'm so excited, not only to 'meet' you but because I'm passionate about weddings and family, and I love couples in love!
My outgoing personality, authentic nature and fun outlook will match yours, making your ceremony the best and most important part of your perfect day and a reflection of you and your future life together.
Whether you want a simple ceremony or a grand affair, a traditional or contemporary celebration, in the country or on the beach – I promise to bring warmth, fun and enthusiasm to the planning, creation or your ceremony and the occasion.
Emerald Ceremony – $595
A Short and Sweet Ceremony
Diamond Ceremony – $750
A Passionate Modern Ceremony with Special Elements
Sapphire Ceremony – $950
A Big, Bold and Beautiful Celebrity-style Ceremony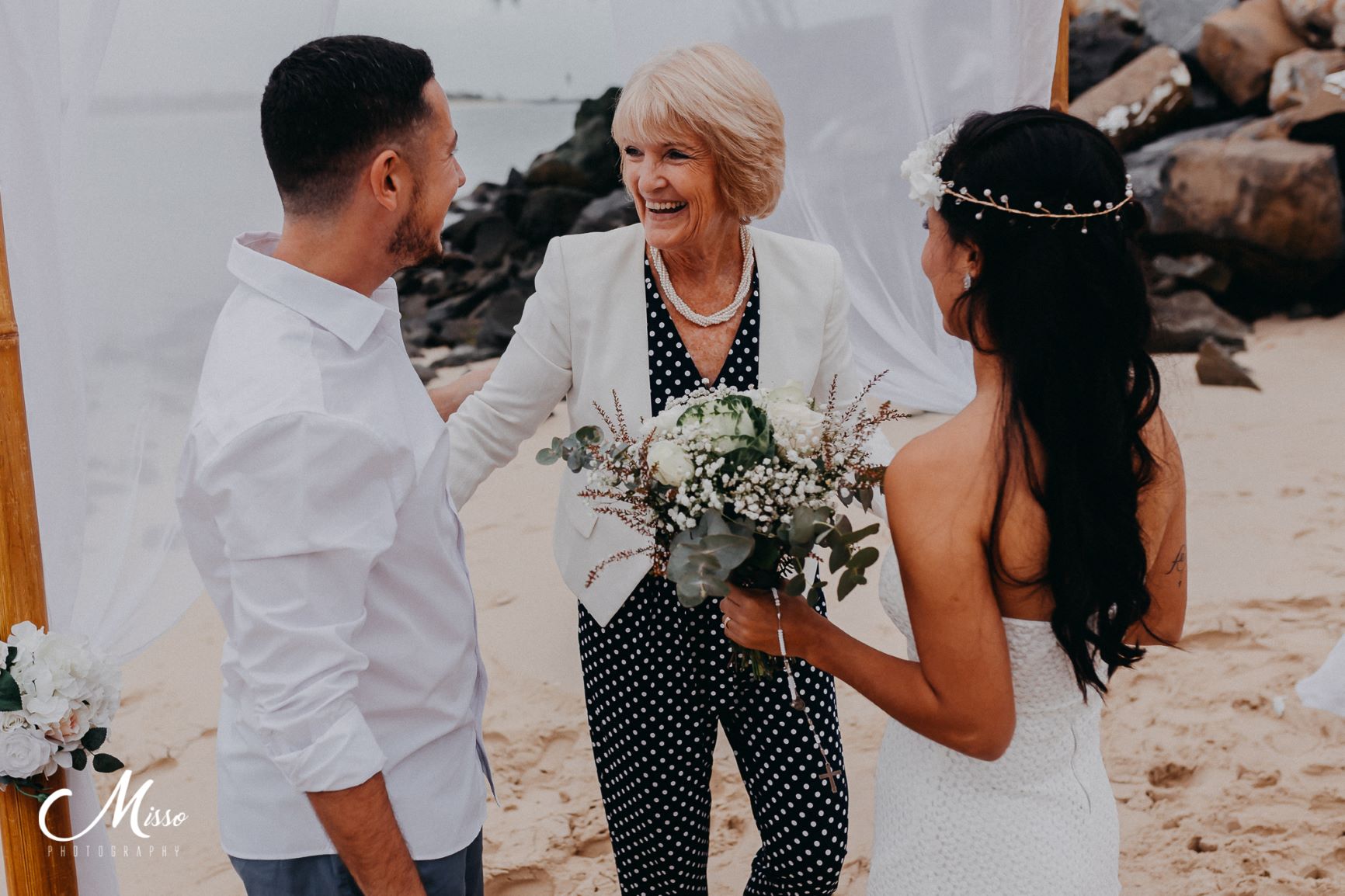 "Love & Ceremony" are two words that really go together like…
"Heart & Soul" and "Hugs & Kisses"!
They are two words that create passion – and I am passionate about creating your ceremony as a reflection of your love & lives together, now & into the future.  A personal ceremony that also reflects the theme & sets the tone for the rest of your beautiful day.
Let's work together to style your entrance, music, vows, ring exchange and any other elements you wish to include, in a way that will fulfill your dreams – turning your dreams into reality. And ensuring your family and guests enjoy every special moment with you, making beautiful memories for you to cherish forever.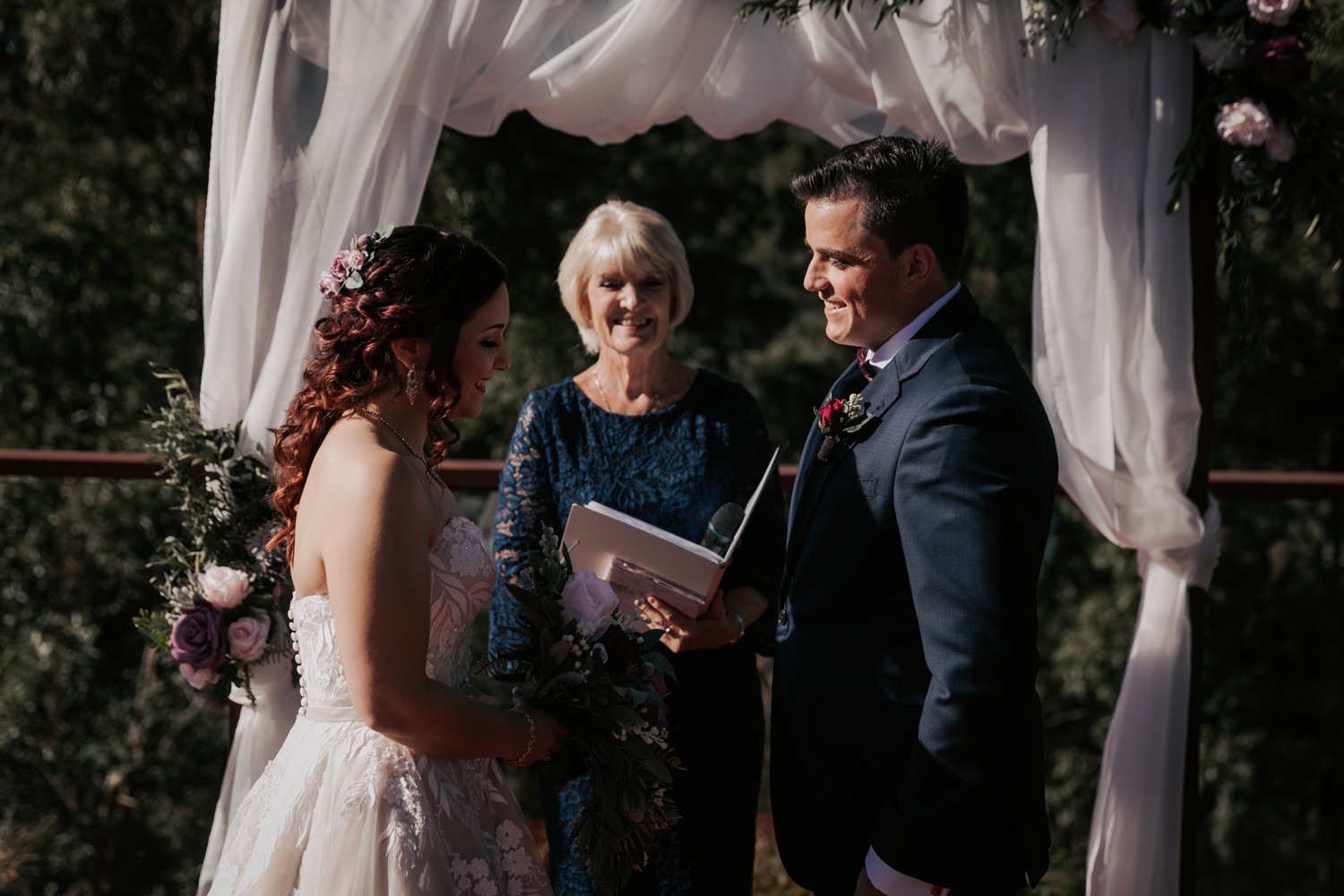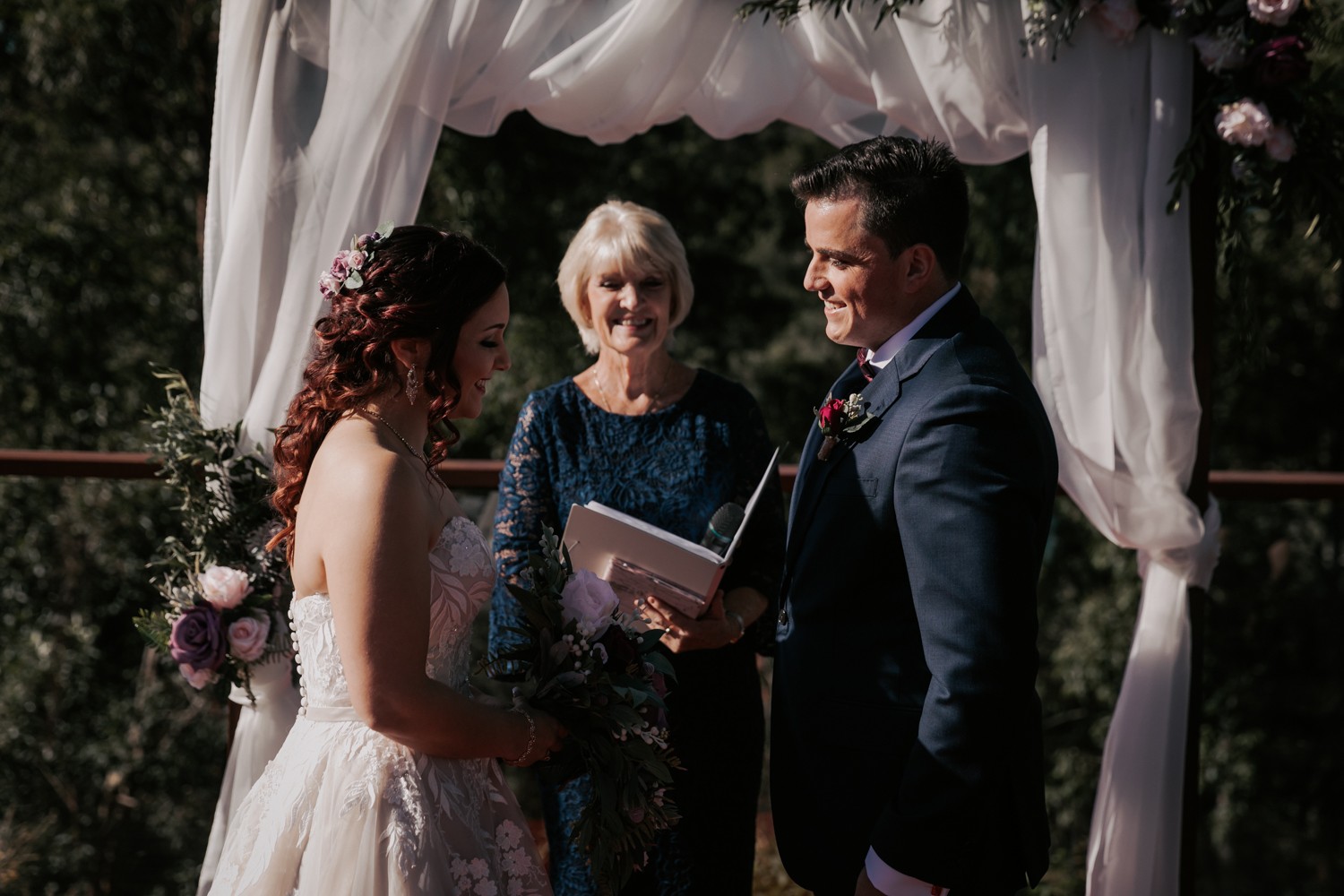 Inclusions:
Lodgement of the Notice of Intended Marriage form
Unlimited meetings and contact to talk about your wedding plans
Preparation of a unique Ceremony
Assistance with writing your personal vows
Printed copy of your Ceremony and wedding vows in a beautiful folder
Well respected Wedding Celebrant, dressed to suit your day
A rehearsal of your Ceremony if required
Officiating on your special day
Use of a high quality P.A. system with Bluetooth and wireless mic
Travel to your Ceremony location within 25 km of my office in Mudgeeraba
Beautiful Pen to sign the Marriage Certificates – a gift that is yours to keep
Timely lodgement of all marriage documents
Celebrant packages are totally flexible and may be mixed and matched according to the elements you wish to include.
Please visit our website for the amazing Elopement Package by the 'Just Love Collective' [with 12 of your nearest and dearest].
It's the perfect mix of all the must-haves on your special day, and includes:
+ Vivienne Celebrant – and all the arrangements and inclusions listed in the Celebrant package above
+ 2 hours of professional photography
+ Styling – a dressed arbour, chairs and signing table
+ Bridal bouquet and button-hole in beautiful seasonal blooms to match your colour theme
+ Champagne for that toast and special photo op
+ Delicious naked cake – decorated with delicate fresh flowers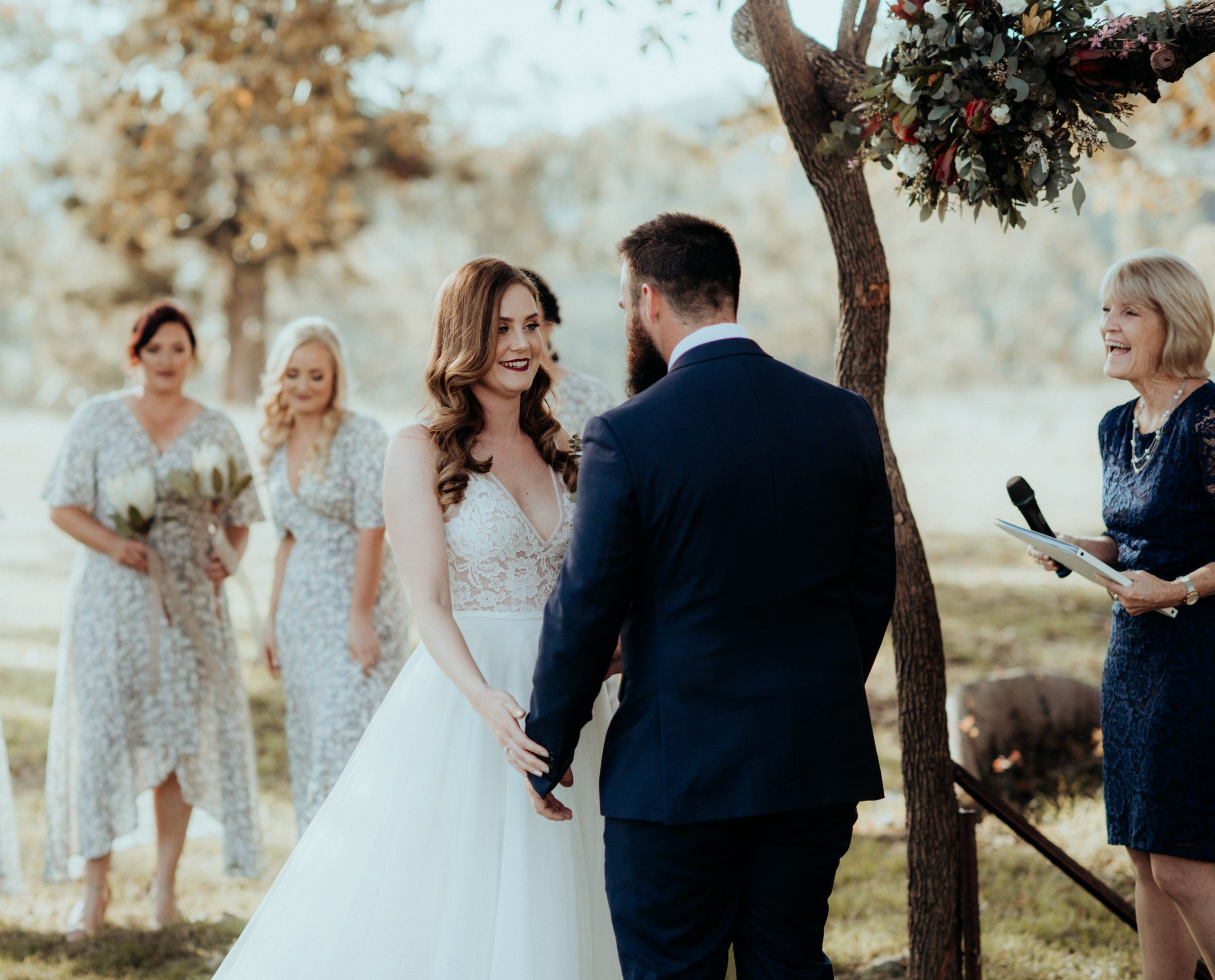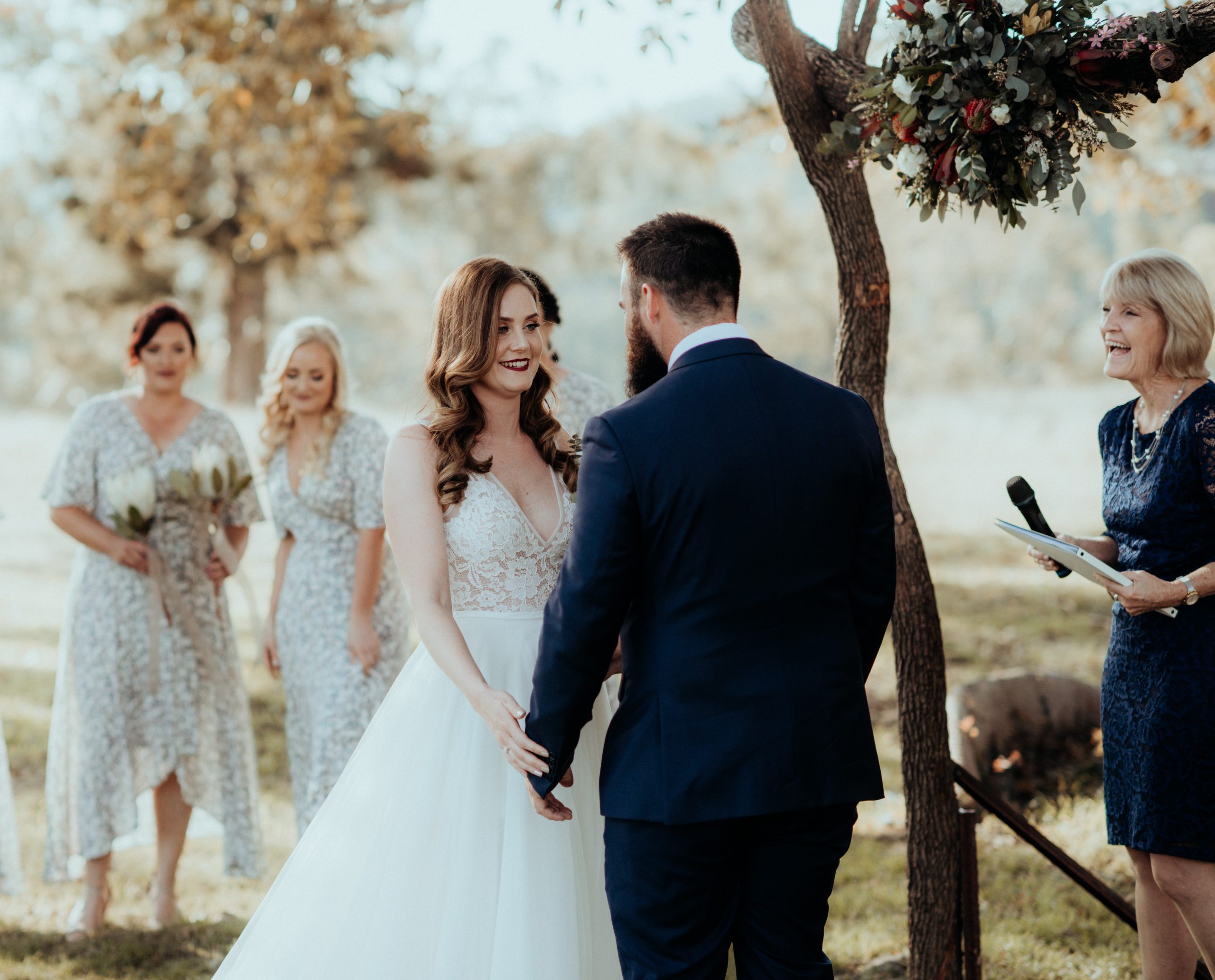 Thankful:
I always feel so honoured to have been an integral part of a marriage celebration – and many couples have left beautiful words of thanks which is just the cherry on top!
Vivienne was fantastic! She was lovely and very easy to deal with. She was interested in helping us and personalised her service to us as a couple unlike other celebrants that we had enquired with.
The ceremony was perfect!
~ Dean and Thip ~
We were very happy that we chose Viv as our celebrant. She was very friendly, helpful, relaxed and professional. Viv helped us in our preparations and the plan for the day, as well as following up when needed. On the day we couldn't have been happier. Viv was funny, personal, appropriate and prepared. She was an integral part of the day and the ceremony was fun and relaxed. What I especially liked is that she didn't try to shine any limelight on herself. I would highly recommend Viv as a celebrant.
 ~ Murray and Sonia ~ 
Vivienne was awesome and she did everything possible to do what we wanted. On the day she spoke perfectly and all our guests loved the ceremony and commented on how nicely she spoke! We customised the ceremony and she delivered a short and sweet ceremony exactly as we wanted!
~ Sophie and Storm ~
Viv is a wonderful and very special person. She helped us from the first message we sent, always sweet and friendly. She was responsible for making our dream come true. You do an excellent job! Thank you!
~ Rosana and Wendell ~
On behalf of my wife and I, we would like to sincerely thank Vivienne for being a part of our special day. She was extremely kind, helpful sweet and organised on the day. Viv was very communicative leading up to the wedding and was so sweet both in her emails and in person! We are so glad we chose her to be our celebrant and we would recommend her to everybody!! Thank you so much again viv for what you did. You will forever hold a special place in our hearts 🙂
~ David and Kimberly ~
Both Camilla and I cannot recommend Vivienne any more highly. Right from the start, she was professional and accommodating to our needs and handled everything to a level of perfection that left us with absolutely nothing to worry about. Vivienne is not only one of the kindest hearts we have even met, she truly loves what she does and gives her heart and soul to the situation at hand. Thank you Vivienne, we loved having you marry us.
~ Ben and Camilla ~